Bollywood actor Sonu Sood has constantly been in the news for all his wonderful philanthropic activities this year. From helping thousands of migrants return home, arranging a charter flight to evacuate students stuck in Kyrgyzstan to installing a mobile tower in a Haryana village, he has been our constant source of hope in these difficult times. And now our corona warrior has mortgaged 8 of his 10 properties in Juhu to raise a ₹10 crore loan for the needy. Read on to know more.
Sonu Sood Mortgages 8 Of His 10 Juhu Properties To Help The Needy
48-year-old Sonu Sood, known for his blockbuster films like Singh is Kinng, Simmba and Happy New Year is no less than a real-life hero in 2020. According to registration documents accessed by Moneycontrol Sonu Sood mortgaged 8 of his 10 Juhu properties to raise funds for the underprivileged. Moneycontrol reports that the actor mortgaged 2 shops situated on the ground floor. And he also mortgaged 6 flats in a building located along the AB Nayar Road in the Shiv Sagar CGHS area in Juhu, Mumbai.
Also Read: India's Global Himalayan Expedition Wins UN Award For Fight Against Climate Change Amid COVID-19
A source close to Sonu Sood revealed to The Indian Express, "Sonu Sood has always believed in helping the needy and the cause is very close to his heart. He wanted to do more for people who have been affected the most by the pandemic. Sonu has also started helping patients who are suffering from serious diseases and need help for treatment."Hindustan Times reveals that during the COVID-19 lockdown, Sonu arranged PPE kits for people and helped thousands of migrants return back to their native places.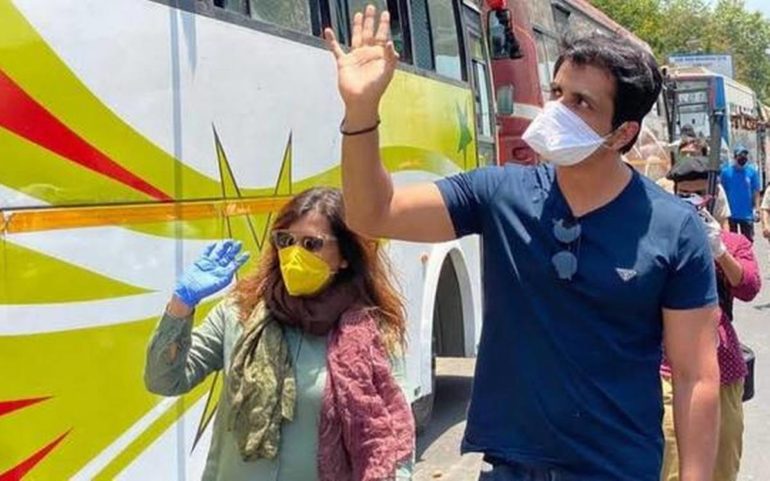 Also Read: This Cafe In Delhi Lets You Dine With Corona Warriors Like Sonu Sood & Vikas Khanna
For his sincere efforts, the United Nations Development Programme (UNDP) awarded him the prestigious SDG Special Humanitarian Action Award. You can read more about his humanitarian work and experiences during the coronavirus crisis in his upcoming autobiography, 'I Am No Messiah'. Meanwhile, watch this video below to know more about the corona warriors in our country.