Mumbai's prestigious Chhatrapati Shivaji Maharaj Terminus (CSMT) is all set to undergo a  major revamp by the Indian Railway Stations Development Corporation (IRSDC). This four-year project shall cost an estimated amount of ₹1,642 crores. The upgraded terminus shall have an airport-style retail shops, luxury branded stores and even restaurants. There shall also be separate entry and exit points for an improved passenger area. Well, Chhatrapati Shivaji Maharaj Terminus is one of the best railway stations in the world. And we can't wait for this revamp already!
Mumbai's Chhatrapati Shivaji Maharaj Terminus To Get Major Revamp Of ₹1,642 crores
The Chhatrapati Shivaji Maharaj Terminus ( CSMT) shall get a major makeover costing ₹1,642 crores. This will include the opening of airport-style retail stores, restaurants, luxury branded stores in the famed railway station. S.K. Lohia, MD & CEO, IRSDC stated to The Hindu "The cost of redevelopment, including financing and contingency costs, is ₹1,642 crore. The redevelopment will be on a design, build, finance, operate and transfer basis."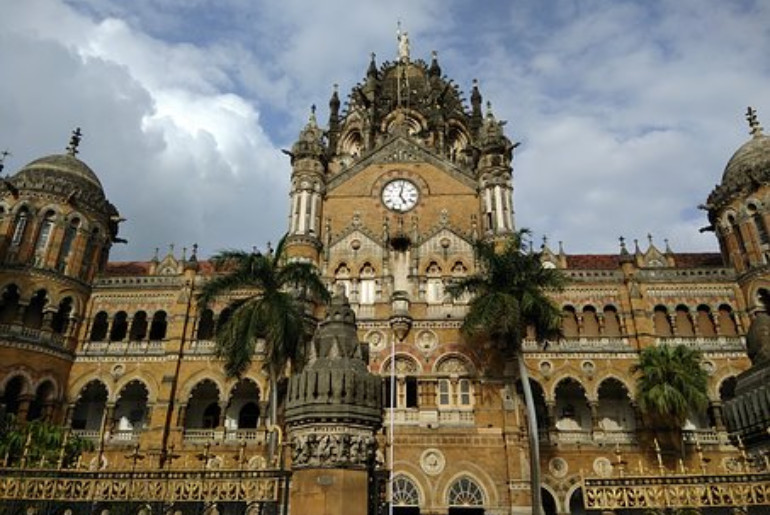 He also stated that M/s AREP from France executed the project plan after discussion with stakeholders. Mr. Lohia informed that redevelopment is not just about upgrading the UNESCO World Heritage Site's facade. But it's also restoring the railway station to the 1930 levels. Separate entry and exit points shall be made to improve the passenger area. There shall also be multi-modal integration to make sure people opt for public transport more.
Also Read: Mumbai Railway Station Installs Vending Machine With Masks, Sanitisers & Gloves
CMST To Get Restaurants & Luxury Stores After Revamp
The CMST shall also have separate lines for suburban and long-distance trains. Officials will build ten platforms with 26 coach length for long-distance trains. And five platforms for suburban trains will also come up. The Harbour Line terminus will shift to the CSMT's eastern side. The highlight of this project is that the upgraded terminus will have food and beverage outlets, restaurants, luxury shopping outlets and retail stores. Mumbai stations will also get automated screens to check tickets and temperatures. 
Special Facilities For Differently Abled Shall Also Come Up At CMST
Mr Lohia stated to The Hindu, "This will be a city centre rail mall or a Railopolis project." Special facilities for differently-abled like escalators, travelators, mezzanine level and lifts are planned. Officials shall build these facilities by maintaining a height limit of 24 metres. CMST shall undergo decluttering. Offices shall shift to new buildings in Byculla and Wadi Bunder. Mr Lohia further added "Under the project, a 1.40 lakh sq mt space will be developed at CSMT, with additional 80,000 sq mt and 30,000 sq mt centres at Wadi Bunder and Byculla respectively. Meanwhile, until you can visit CMST take a virtual tour of  Mumbai through our video below.