In today's fast paced world, people usually want to get success in no time. Many even wish that they don't even have to make any effort to achieve something and earn money. But still, very few believe in working hard no matter what and the best example of this is Delhi's famous chaat hawker 'Dalchand Kashyap', who is widely popular now as 'Netflix wale bhaiya'.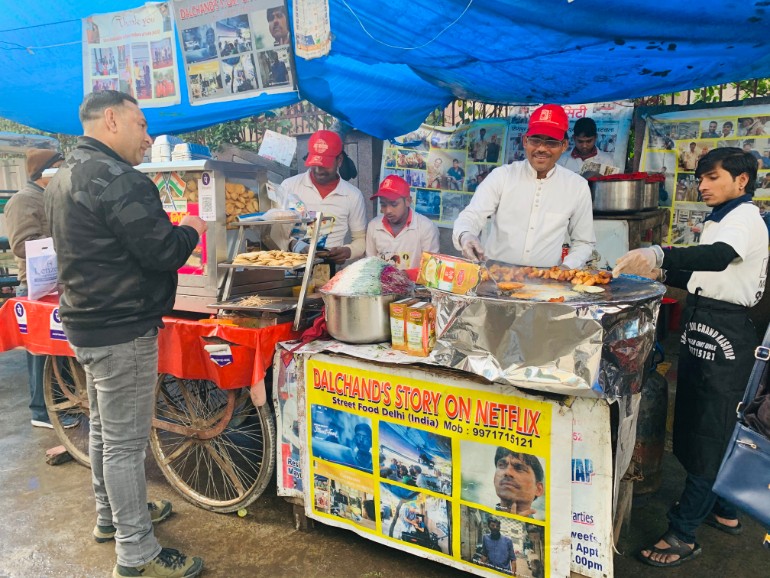 Also read: A 65-Yr-Old Lady, Dalbir Kaur, Runs A Dhaba In Delhi Because She Loves To Serve People Home-Cooked Food
Dalchand sells chaat in Mayur Vihar phase 1 and the name of his chaat stall is 'Sohan Lal Dalchand Mangla Chaat Wale'. Many people know about this stall as 'Mangla Chaat Wale' as it was first named. So let's start with his journey which will make everyone believe that hard work pays.
This Is His Journey
Like many, making chaat has come to Dalchand from his grandfather, who used to run a chaat handcart years ago in Delhi. Later, his father joined the league. It's said that Dalchand's father had something in his recipes that people would come from far-off places to have his chaat. He had four sons including Dalchand. When Dalchand was in his teens, his father started falling sick very often, so he gave the responsibility of running his chaat business to Dalchand's elder brother. But unfortunately, it didn't work like he expected it to. His brother was addicted to drugs and therefore, he couldn't work properly. Eventually, the business got shut down and everything fell apart. There was no one who could earn and run their family at that time.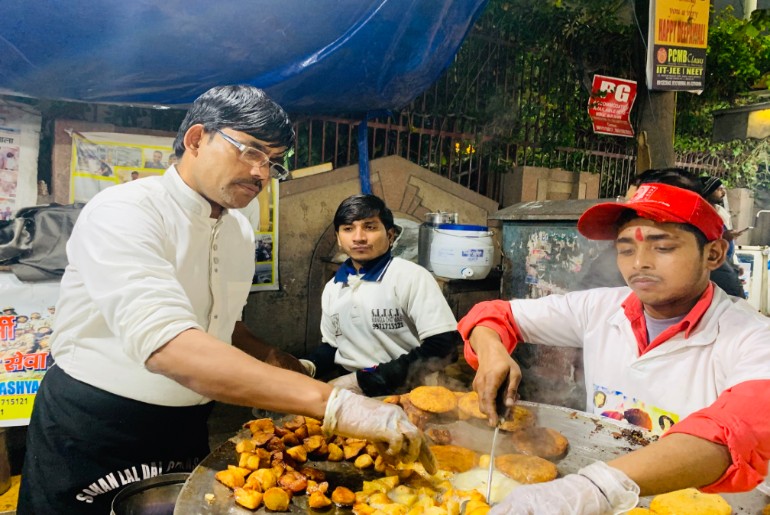 After some time, Dalchand's father passed away and his family fell apart. Later, his elder brother also passed away. This was the time when Dalchand had to take responsibility of his family. But he was not capable enough then to take care of everything and above that, he didn't have any money to start the business again.
It's rightly said that family is the one who always comes first in need. Looking at the condition of the house, Dalchand's sister sold her jewellery and whatever she had and gave the money to her brother.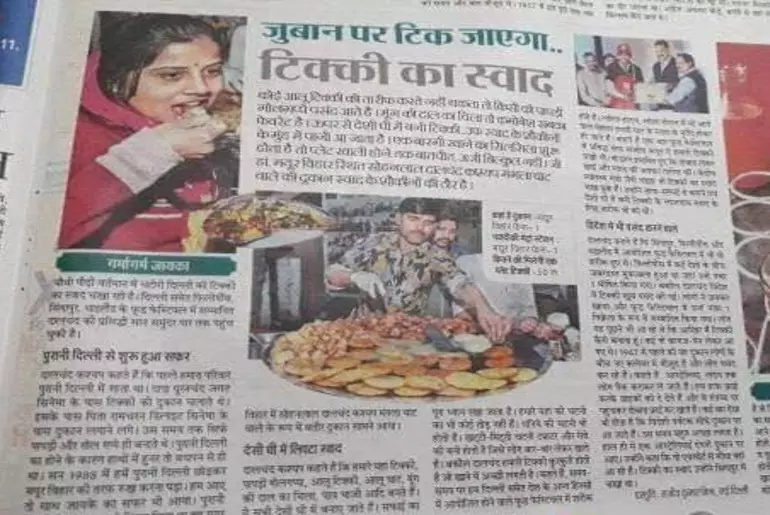 With his sister's support, Dalchand finally got the courage to work. And also around the same time when Dalchand's another brother came back to join him in the business. They named the stall after their late brother's name 'Sohan Lal Dalchand Mangla Chaat Wale'.
But there was something lacking as he was not getting good response from the customers. This was nothing else but the taste of his chaat. Then he realized that his father once told him that never run after money, work on the taste of your dish. If it's good, people will anyway come again and so will the money.
Also read: Daulat Ki Chaat, Delhi's Favourite Winter Dessert Is Now Available And We Are On Our Way!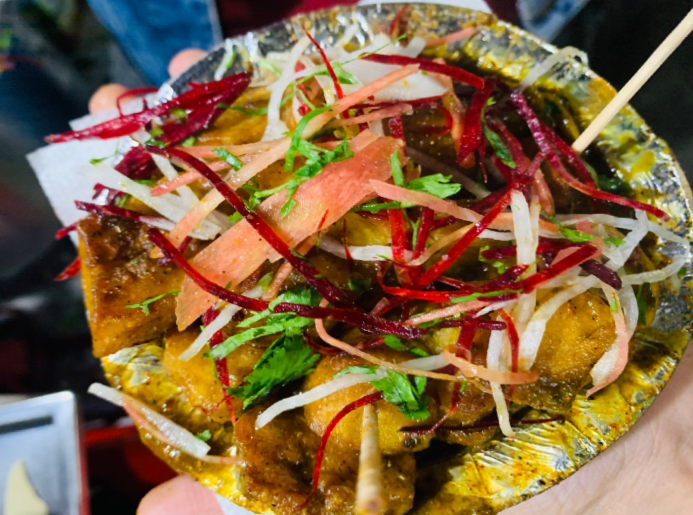 Then Dalchand started understanding the spices. He visited different markets and then added his own ingredients to it to match the taste of his father's chaat.
It took some time but gradually, people started coming to his stall every day to eat chaat and aloo tikki. And today, he has two sons and a daughter who help him in making chaat and run his stall. Everyone in his family helps him and they all live together.
Turning Point
Dalchand and his family have seen a lot in their lives. They faced many difficulties, lost their loved ones but they stuck together and kept working hard. Sometimes, life has its own plans. His destiny wanted the world to know about his journey and therefore, Netflix, which is considered to be one of the top OTT platforms worldwide, showed his journey in one of its culinary show called 'Street Food'.  It features star chefs from across Asia who whip up some of the most lip-smacking yet inexpensive food at small, family-run restaurants and hawker stalls. And this was the turning point in Dalchand's life.
After this, many people started recognizing him and started calling him 'Netflix wale bhaiya'. Even he started getting invitations from different countries at their food festivals where he'd represent India's most underrated and inexpensive street food 'Aloo Chaat'. A local chaat maker like Dalchand finally got his place in the world where he is showcasing India on world's food map. He has been to many countries till now like Philippines, Turkey, Sydney, US and many more.

What We Think
For some, it takes time and for some, it doesn't. Life is full of different situations which can be good or bad. Talking about Dalchand's life, he's been through so much in his early years but eventually, he made his own way. His 'never give up' kind of attitude and family support helped him reach where he is today. And people like him deserves every inch of appreciation.
Today, Dalchand is not a local chaat hawker, but a man who's earned and created life for his children. Also, let's do a big shoutout to his 'Chaat Parivaar' who's helped him at every step. They are an unsung hero here.