30-year-old Ankit Arora, a former journalist from Jaipur, quit his successful career in journalism to become a pan-India cyclist. He has been on a cycle journey for the past 4 years, leaving his cosy life behind to discover new cultures. The cyclist secured a position in the Limca Book of Records and India Book of records for cycling 702 km across the Golden Triangle route in 69 hours continuously. During one such trip to South India, he interacted with the locals and learnt a sustainable way of living. This changed his perspective. What started as an aim to cover kilometres, evolved into a purpose to transform the lives of people. Read on to know how.
Ankit Arora Quit His Job In Journalism To Become A Full-Time Cyclist
In a span of 1500 days, Ankit Arora has witnessed half of India. He covered 8 Union Territories and 15 states in North, South, West and Central India. The former journalist came across an India that felt like a breath of fresh air. From flourishing organic farming, alternate education to kindness and warm hospitality, he was on a quest to discover forgotten stories of love and humanity. For the past 4 years, Ankit has travelled across India without any money. While he initially invested ₹80,000 to purchase a camera, tent, clothes and shoes, he hasn't spent any during his trip.
View this post on Instagram
Also Read: Meet Ankita Shah, Ahmedabad's First Differently Abled Female Auto Driver, An Inspiration For All
 Travel Has Made Him Compassionate & Peaceful
Travelling solo, in an eco-friendly way, gives him the opportunity to befriend locals, fellow travellers and hitchhikers. Some of his fondest memories during his cycling escapades include sleeping in the courtyard of a small gurudwara in Kashmir, listening to stories from surrendered Naxalites in Chandigarh and sharing a meal with a young boy in Dhanushkodi. Travel has made him compassionate, peaceful and content. With a desire to create a difference in the lives of people, he approached travel in a whole different manner.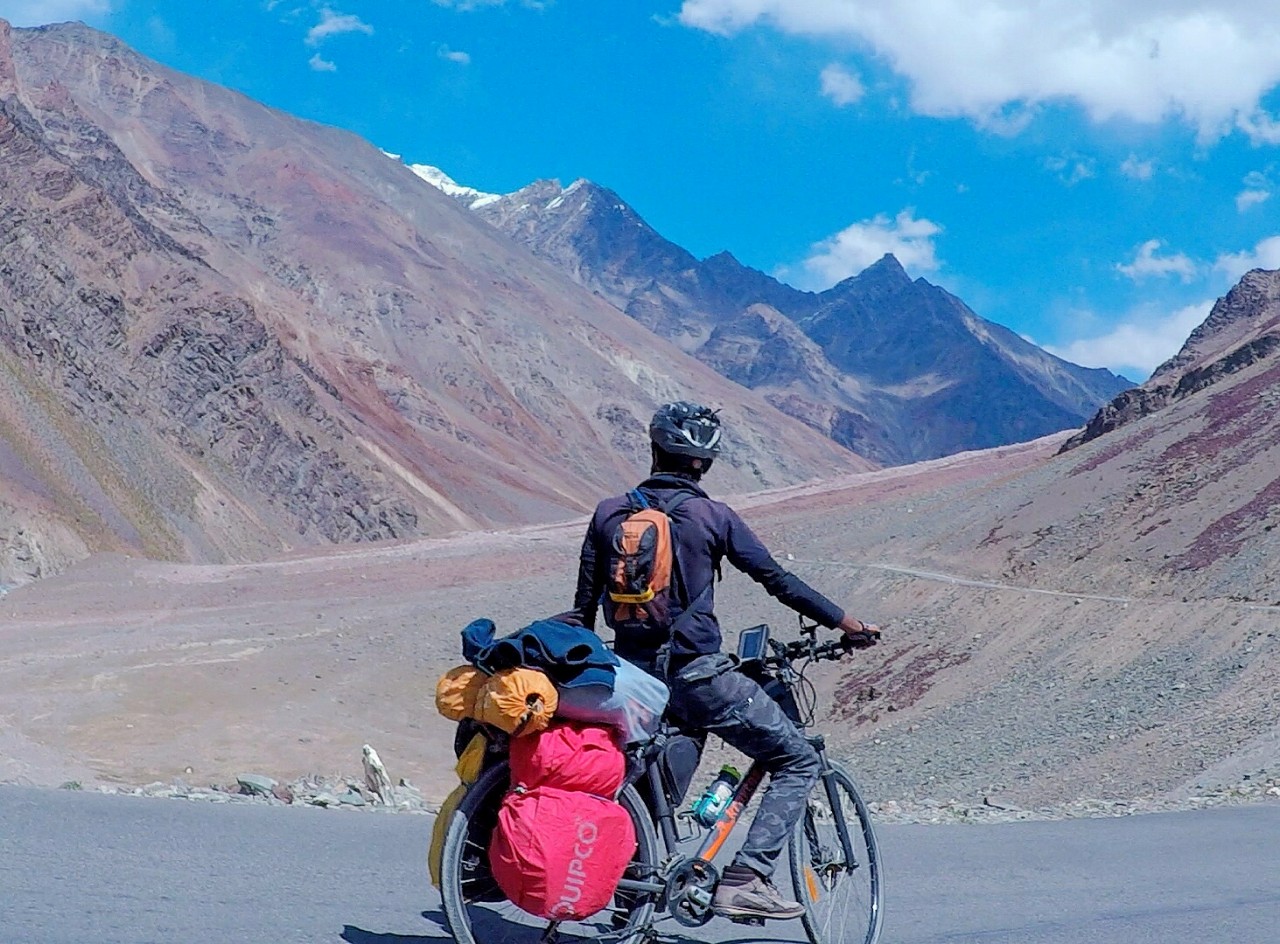 Also Read: Breaking Stereotypes, This Kolkata Man Is On A Mission To Travel The World In Indian Handloom Sarees
Learning Unique Skills From Locals Across India
Travelling is the greatest teacher of Ankita Arora's life. As he pedals across India, he soaks in the myriad experiences that each State had to offer. He learnt dairy farming in Puducherry, creating wooden sculptures in Bangalore, weaving khadi shirts in Nagpur, Thanjavur art, natural farming, coconut shell cutlery and more in Tamil Nadu. His learnings about organic farming brought about a change in him. Ankit says, "My journey was no longer about the kilometres. The idea of my journey now is to find homes away from home and merge into new cultures."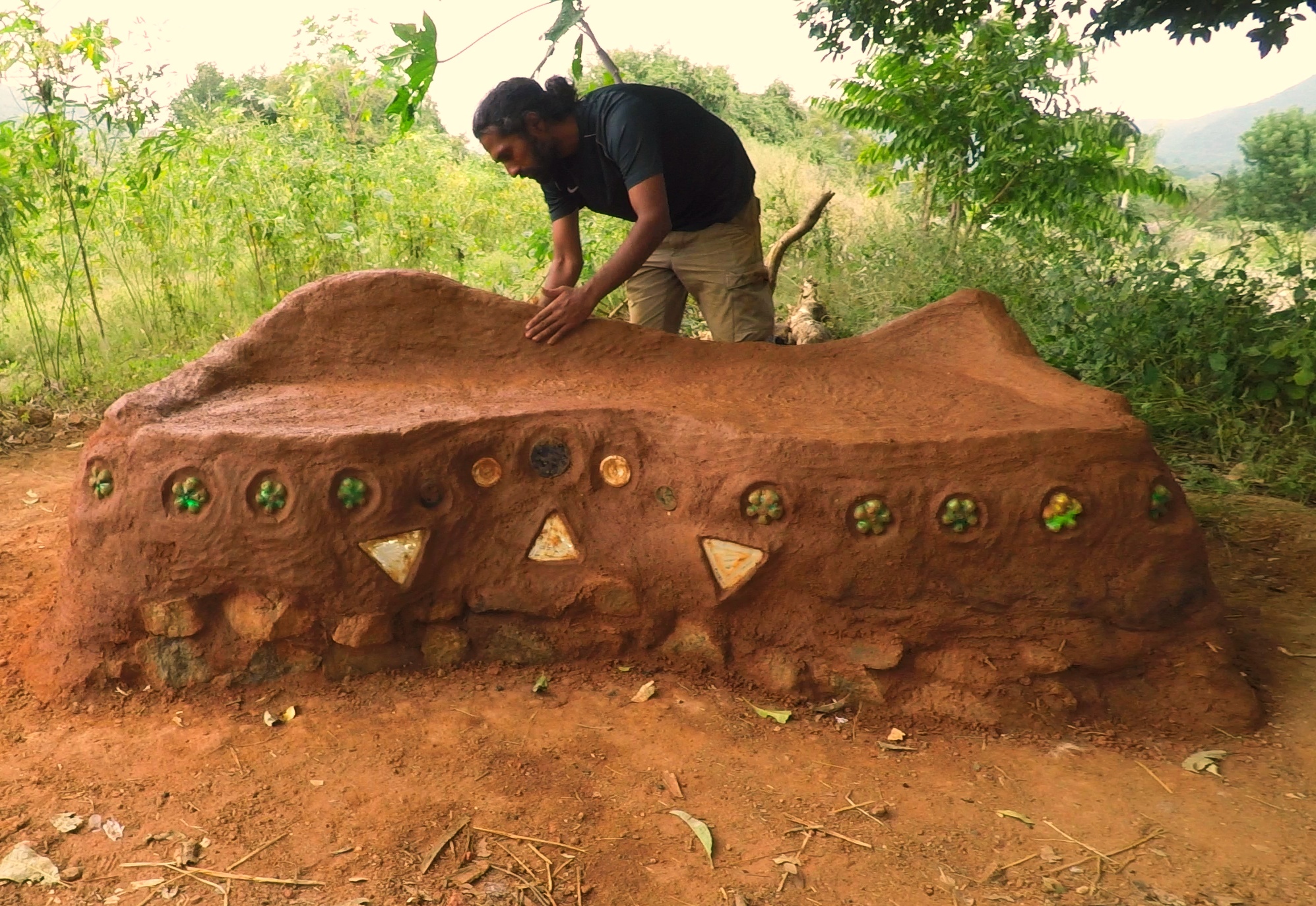 Also Read: This 6-Year-Old Boy From Chennai Created A World Record For Cycling By Covering Over 100 Km Non-Stop
Drawing Inspiration From Renowned Personalities
Thanks to his adventures he has lived with army men, engineers, doctors, cyclists, bikers and surrendered Naxalites. In Ankit's words, "I have gone to the roughest of mountains and the calmest of seas and survived it all, without any money." The Pan-India cyclist also had the opportunity to meet renowned personalities like AR Rahman, VVS Laxman, Sudha Murthy, Kiran Bedi and many others, who've supported his journey and motivated him to go on.
View this post on Instagram
Also Read: Mangalore Fruit Vendor Gets Padma Shri For Using Earnings To Build School For Underprivileged
Creating A Innisfree Farm- Self Sustaining Village Near Bangalore
Ankit Arora recently built a self-sustaining village near Bangalore. Nestled in the heart of nature, the village is named "Innisfree Farm." The community practices art, crafts and organic farming. Ankit helped the locals build natural mud houses using locally available red mud, honey, egg yolk, jaggery and honey. This is an ancient tribal technique for urban planning. Using the knowledge gained by interacting with tribals, he built mud houses that are cost-efficient, have natural malleability and reduce carbon footprint.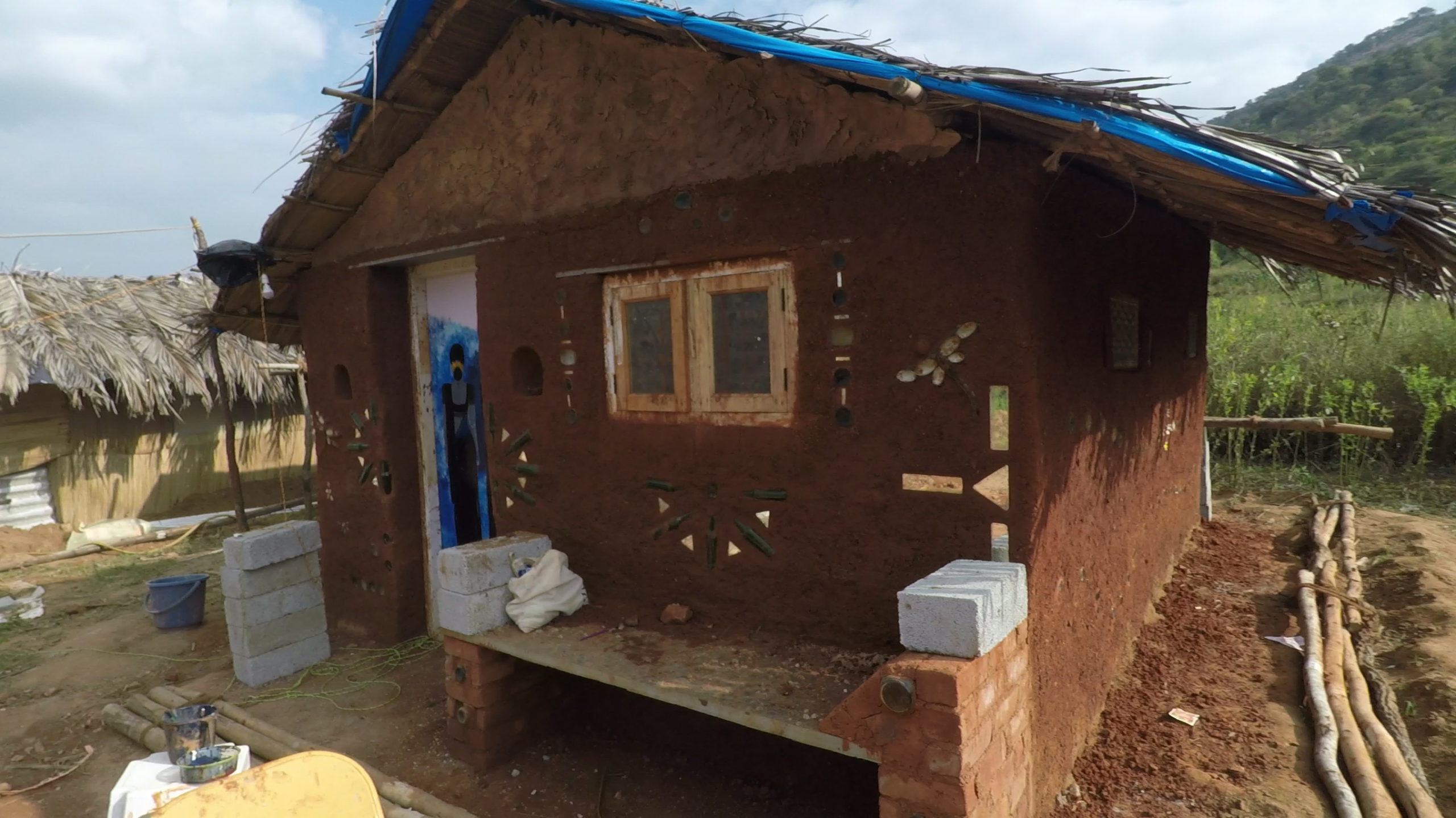 Also Read: This Delhi NGO Is Helping The Intellectually Disabled Earn A Living With Their Homemade Snacks & Gifts
Self-Sustainable Innovations Include Mud Sofas, Dry Toilets & More
Other self-sustainable innovations include a large mud sofa, natural termite repellents and bottle bricks using plastic bottles. Innisfree farm prides itself on resuing 100 per cent of its waste to power kitchens, eco-toilets, for electricity and local animals. Ankit Arora hopes Innisfree farm will set an example to people to promote renewable energy and work towards combating climate change. He states" I hope that these actions would inspire people to conserve and protect the environment."
View this post on Instagram