Ever since the pandemic hit the country, people have actually started valuing their health more than ever. Someone has rightly said that your gut has to be healthy for you to be healthy.  And surprisingly you can better your gut health with detox drinks. With the increasing urbanization, detox drinks are a must and our Bollywood celebrities too swear by them. Here are some of the celebrities who swear by their special detox drinks specially for faster digestion. 
1. Malaika Arora
Malaika Arora is one of the fittest actresses in Bollywood and never fails to share her beauty secrets on her Instagram. She also shares snippets from her workout and yoga sessions. Similarly once she shared how she swears by her magic seed detox drink. This detox drink as Malaika says helps flushing out toxins and better your gut health. All you have to do is soak fenugreek seeds and jeera or cumin seeds in water overnight and then drink it the first thing in the morning. 
2. Neetu Kapoor
Being active after a certain age is not easy but Neetu Kapoor makes us believe in the term that age is just a number. Her secret? A detox drink that helps you with digestion and boosts your metabolism. Just soak some 1 star anise and a bay leaf in water overnight and have it in sips throughout the day. The drink not only boosts your metabolism but also relieves anxiety keeping you active. 
Also read: World's First Ayurvedic Resort Somatheeram In Kerala Offers Yoga Lessons, Therapies & More!
3. Sara Ali Khan
Sara Ali Khan makes it a point to not miss her morning detox drink. This drink not only helps boost her metabolism but also immunity. The detox drink is very simple and can be easily made with only 2 ingredients. You have to boil some spinach leaves in water, strain the water and mix in some organic haldi and your drink is ready. It is a very rich source of minerals and antioxidants. 
4. Kareena Kapoor Khan
Kareena Kapoor Khan has always set goals for everyone with her fitness. Even after coming from a foodie family, she never compromises on her fitness. She once shared her secret detox drink which she swears by. The secret was to add saffron strands and black salt in nimbu pani or lemon water. The detox drink has crazy benefits from bringing radiance to the skin to boosting immunity.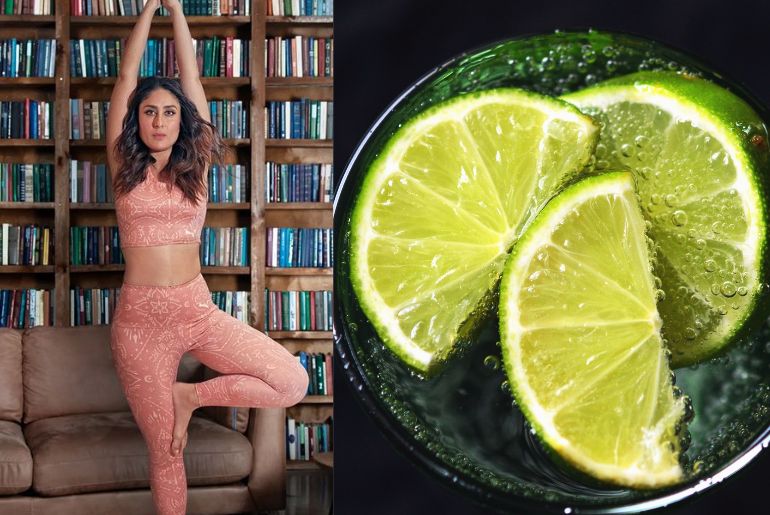 Also Read: 5 Foods To Eat During Monsoons To Cleanse Your Liver