Biryani has to be bae for us! Keeping up the tradition of scrumptious, tasteful, spicy or even meaty biryanis, we're here to offer some of the best locations for gorging in Pune. Despite being on top of its game with Maharashtrian cuisine, Pune is taking on other forms of delicacies really well. We've compiled a list of the best biryanis in town so call all your friends and head out to enjoy a big feast –
1. Gavran Chicken Biryani At SP's Biryani House, Sadashiv Peth
SP's has been a crowd-pleaser since a long time. Serving multiple types of biryanis including chicken, prawns, mutton and eggs, this place sure seems to know its way around some of the best comfort food in town. Along with that, it also prepares non-vegetarian dishes like a pro!
Address: SP's Biryani House, 1472, Sadashiv Peth, Pune
Phone: 020 24475440, 020 24475441
Approx cost: ₹650 for two people
2. Mutton Biryani At George Restaurant, Camp
Another winner in Pune's biryani scene. Popular among the masses 'cause of the yummy dishes it serves at pocket-friendly prices. Biryanis at George will remind you of a biryani cooked lovingly by your mother. It has basic interiors, but the food is absolutely fab! It's the perfect place to hang out with your college friends or go on a binge.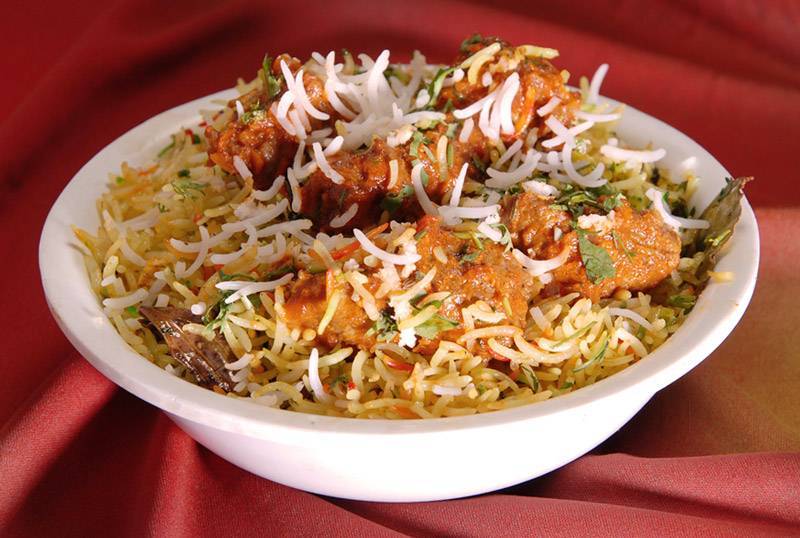 George Restaurant (Image Credit – Just Dial)Address: George Restaurant, 2436, Camp, East Street, Pune
Phone: +91 8552904066, 020 26053645
Approx cost: ₹800 for two people 
Also Read: 13 Best Pav Bhaji Places In Pune in 2019
3. Prawns Biryani At Nisarg, Erandwane
Nisarg came to fame for their seafood delicacies, but you gotta try out their biryanis. But who said seafood can't be combined with biryani? Try out the Prawns Biryani at Nisarg, because foodies around the area swear by it. A flavorful plate of ample biryani will be enough for two people, or probably one if you're here just to have a big treat!
Address: Nisarg, 6/1, Opposite Padale Palace, Nalstop, Erandwane, Pune
Phone: 020 25424700, 020 25451459
Approx cost: ₹1,300 for two people
4. Murg Dum Biryani At Marrakesh, Multiple Outlets
A new destination for your biryani cravings in Pune, but its gaining popularity like no other. Marrakesh has 13 outlets in Pune, the popular ones being at FC road and Baner. Try out their Murg Dum Biryani and Gosht Dum Biryani. They also have boneless options, but if you'd like to bite straight out of the bone, there's nothing like it. Along with that, try dishes from their Mughlai selection and the Shwaramas.
Address: Multiple outlets
Approx cost: ₹700 for two people
5. Chicken Biryani At Tiranga, Kothrud
Tiranga is another treasure among Pune's non-veg eateries. With multiple types of biryanis including mutton, prawns, chicken and more, you'll run out of options but the biryanis will all taste superb! The best part about Tiranga? They serve half-portion biryani for the foodies who are trying to watch their weight.
Address: Pitambar Heights, Paud Phata Road, Next to Paud Phata Fly Over, Kothrud, Pune
Phone: 020 30162107
Approx cost: ₹700 for two people
6. Zahedaan Biryani At Sultan'z Biryani, Samosa & More, Kondhwa
Sultan'z is one of the most popular joints in the city where one can indulge in some really good biryani. Their Zahedaan Biryani is a speciality and takes quite some time to be prepared. Using lamb and red lentils which are marinated overnight along with special spices, it is quite delightful. Besides the delicious biryani, you can also try out their unique samosas. And don't expect them to have just your regular aloo filling. They have quite a few variants which include Chicken Keema Samosa, Mocha Samosa and more.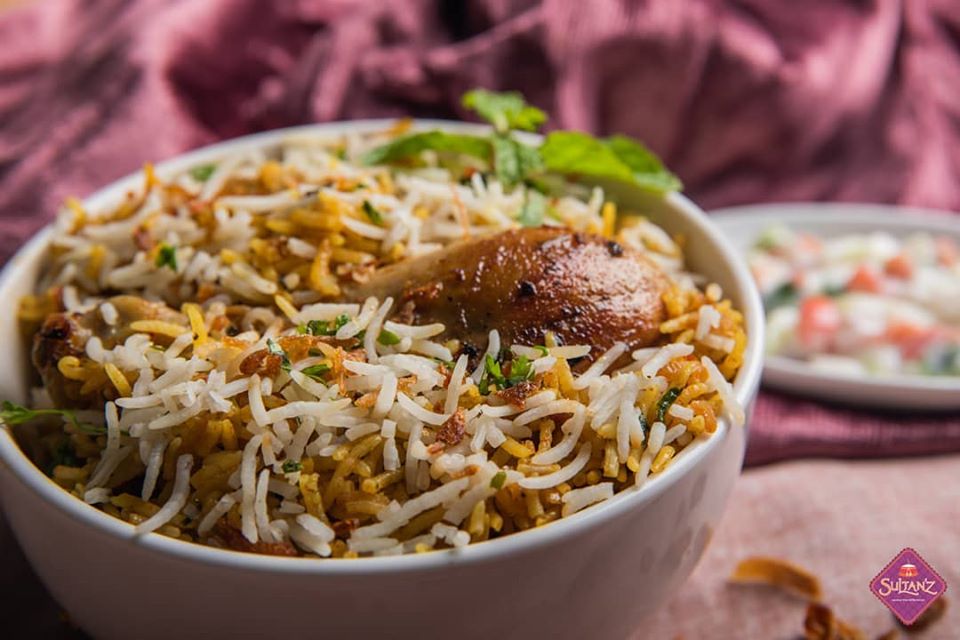 Address: Sultanz, Shop 1, Mehboob Manzil, Opposite Lifeline Hospital, Kausarbaugh, Kondhwa, Pune
Phone: +91 8208286296
Approx cost: ₹400 for two people
7. Egg Biryani At Roghandaaz, Multiple Outlets
A quintessential Mughlai cloud kitchen, Roghandaaz is a delivery-only outlet. Which means that you can enjoy your biryani in the comfort of your home and pair it with Netflix. Their Chicken Biryani and Egg Biryani is our favourite. Order yourself their tandoori appetizers along with the biryani and you won't regret it.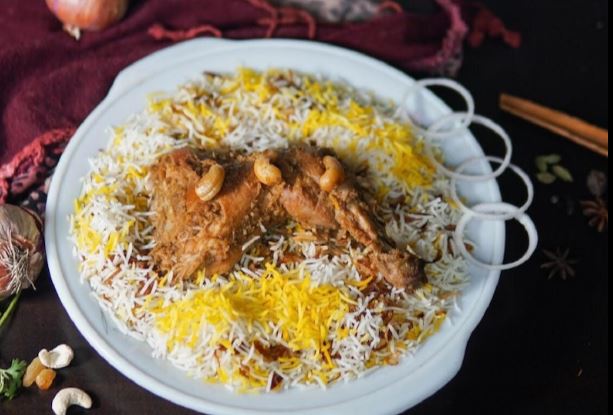 Address: Multiple outlets
Approx cost: ₹600 for two people
8. Prawn Biryani At Spice Culture, Salunkhe Vihar Road
Don't go thinking that this multicuisine restaurant can't do justice to the biryani. Because you will be proved wrong. Besides serving Chinese, Italian and Continental food, Spice Culture also whips up lip-smacking biryani. One bite and you will fall in love with the Prawn Biryani here.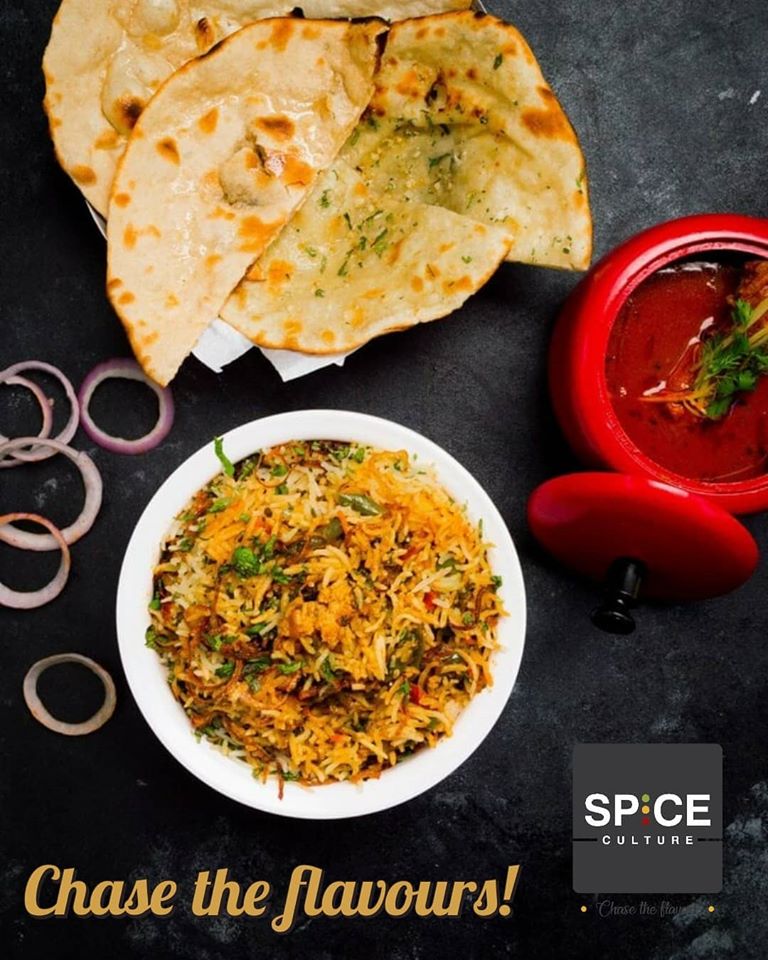 Address: Spice Culture, Shop 1, Narayan Towers, Salunkhe Vihar Society, NIBM Post Office Road, Near Telephone Exchange, Salunkhe Vihar Road, Pune
Phone: 080 46971031
Approx cost: ₹700 for two people
9. Dum Gosht Biryani At Behrouz Biryani, Multiple outlets
Behrouz Biryani has around 32 outlets in Pune. Which means that whenever you begin to crave some of that fragrant rice, all you have to do is drop by Behrouz for a quick bite. The best thing about Behrouz is the variety of biryanis that they have on their menu. Their biryanis are so good that we won't even complain about some of them being vegetarian.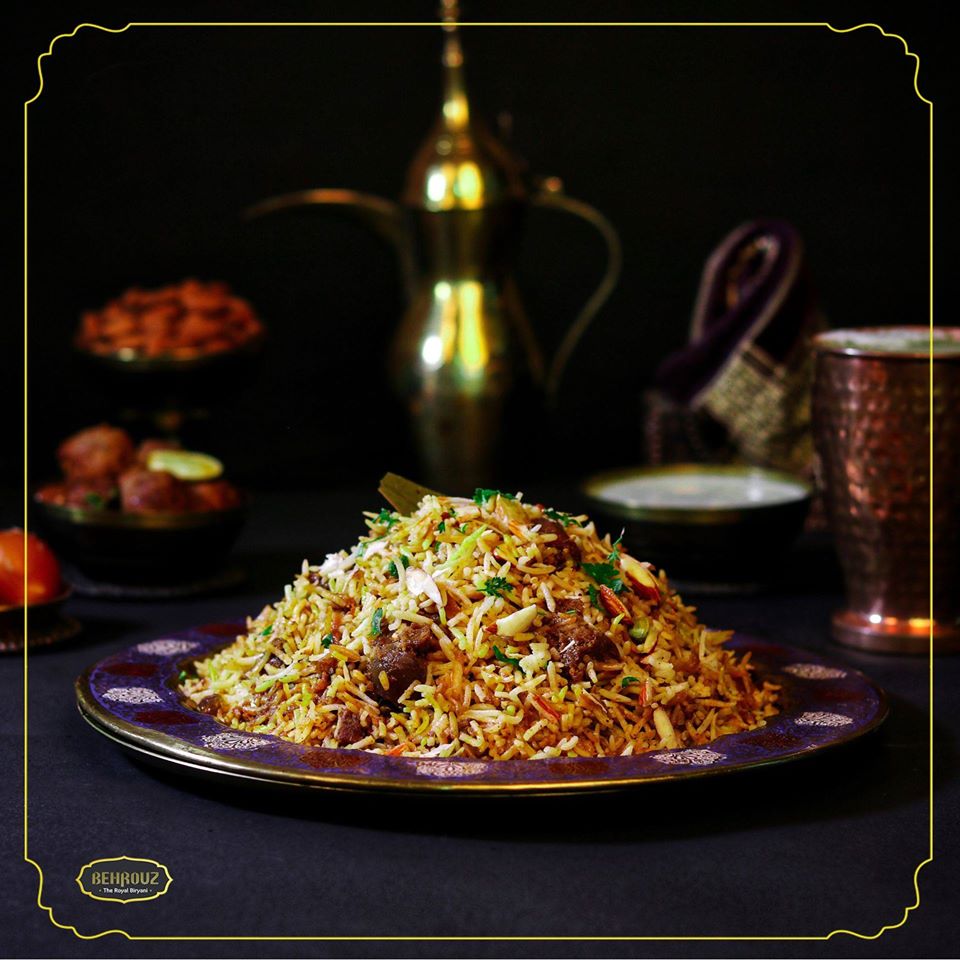 Address: Multiple outlets
Approx cost: ₹700 for two people
10. Mutton Matka Dum Biryani At Desi Aroma, Multiple Outlets
Known especially for its biryani, Desi Aroma packs a punch in whatever they dish out. We absolutely love their Keema Biryani which has generous portions of minced keema along with super fragrant rice. We are told that their Mutton Matka Dum Biryani is a must-try and can't wait to give it a go.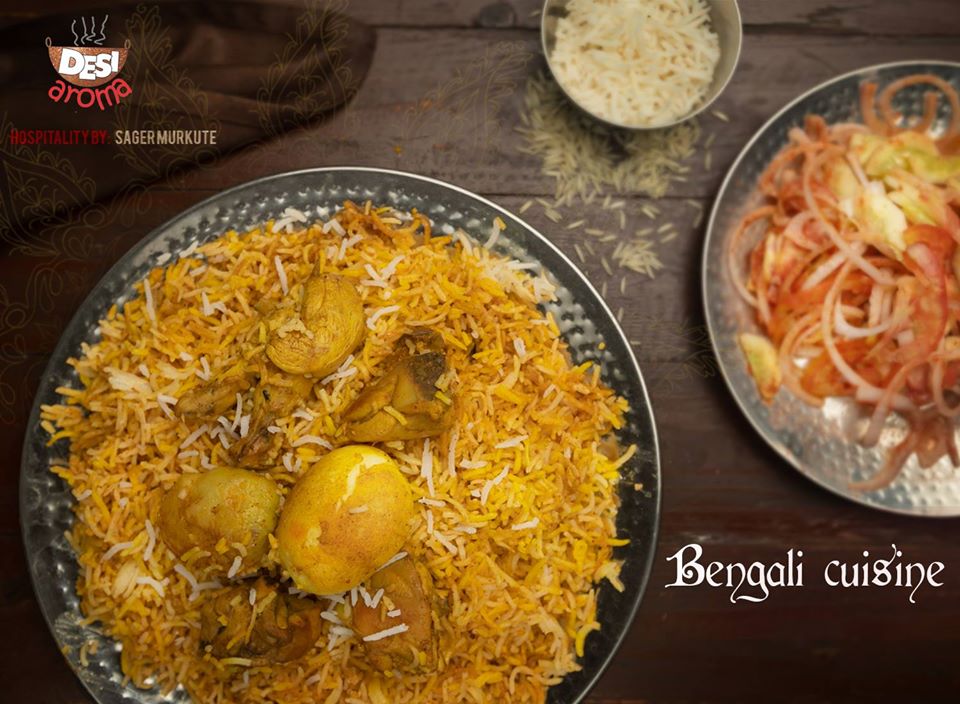 Address: Multiple outlets
Approx cost: Price on request
11. Subz Dum Biryani At Taaareef, Multiple Outlets
From shorbas that will keep you warm on winter nights to spicy kebabs, Taaareef has everything. Their biryanis are so good that we can't stop doing its 'taaareef' (#SorryNotSorry). While you are here, make sure that you order their seafood cooked in the tandoor. You will be pleasantly surprised.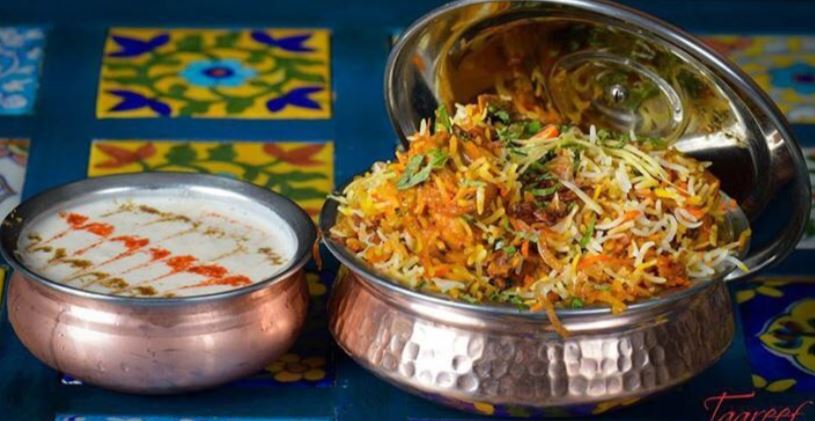 Address: Multiple outlets
Approx cost: ₹1,200 for two people
12. Spicy Chicken Tikka Biryani At Lucknow Meri Jaan, Pimple Nilakh
Craving some melt-in-the-mouth kebabs and sumptuous Lucknowi food? Well, then you can't go wrong with Lucknow Meri Jaan. Their Spicy Chicken Tikka Biryani is lip-smackingly good with its mix of spices and tangy curd.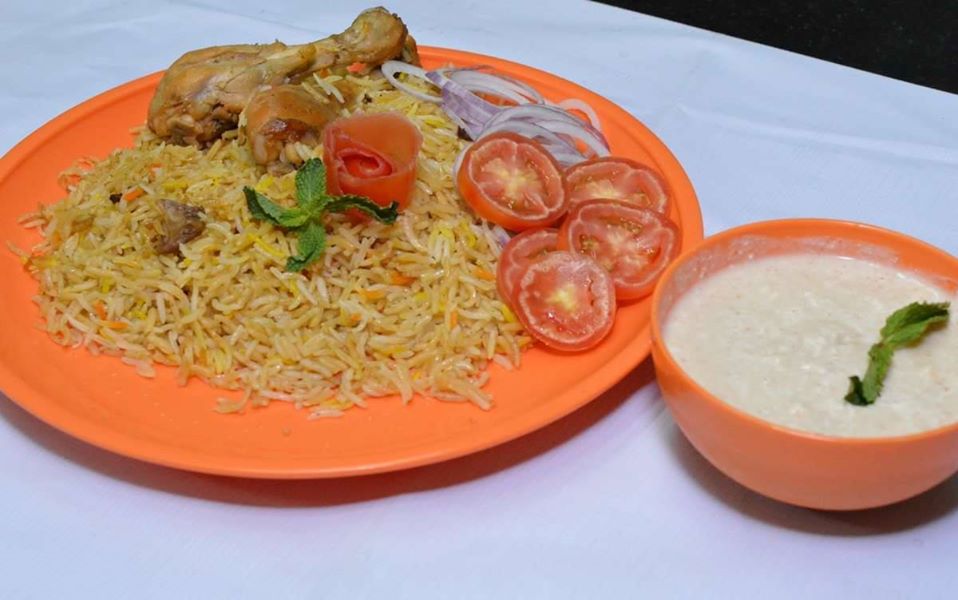 Address: Lucknow Meri Jaan, Ground Floor, Kunal Apartment, Vishal Nagar, Pimple Nilakh, Pune
Phone: +91 8380023300
Approx cost: ₹6o0 for two people
13. Surmai Dum Biryani At Qabil-E-Tareef, Pimple Saudagar
We are all praises about Qabil-E-Tareef. Not only does the place have a great ambience because of its beautiful decor and lighting, but the food here is just fabulous. We'd say go for the Surmai Dum Biryani while you are here. Combining seafood with Mughlai spices, they do a great job at it and you won't be able to stop yourself from eating it all.
Address: Qabil-e-tareef, Shop 173/1 & 2, Shivsai Road, Near Lotus Hospital, Pimple Saudagar, Pune
Phone: +91 8149666676
Approx cost: ₹1,200 for two people