"I'm telling you ya, let's go to Goa!" How many times did you mention this to your friends, and how many times did they ditch you? And now that the pandemic is clearly overstaying, who's gonna plan out all the things? Well, don't worry, we've got you covered! Here are some of the Best Vacay Spots In India That You And Your Boy Gang Need To Visit ASAP!
1. Manali, Himachal Pradesh
When we saw Bunny and Avi's heart-warming friendship moments in Yeh Jawaani Hai Deewani, we knew the next spot on our list. A trip to Manali is just perfect for you and your boy gang! Picture this: amazing treks, adrenaline-gushing adventure sports, and of course, camping under a million stars. We wanna goo!
Also Read: Enjoy Zorbing In Manali's Solang Valley
2. Ranthambore National Park, Rajasthan
If you and your boy gang are looking for offbeat vacay spots in India, how about checking out a wildlife national park? Well, we think hanging out with some tigers, langurs, and bears sounds like a fun idea. Taking a jeep safari through the wilderness makes for a unique experience after all. So, make sure you head to the Ranthambore National Park in Rajasthan soon!
3. Goa
How can we skip Goa, or 'the plan that keeps getting cancelled' from our list? And who doesn't want to go to the infamous Chapora Fort like Sid, Sameer and Akash in Dil Chahta Hai? A popular vacay spot in India, Goa has it all: stunning beaches, good food, and wild nightlife scenes. Anyway, this year pretty much looks like Go, Goa, Gone. But fret not, for here's a virtual tour of our favourite place.
4. Spiti Valley, Himachal Pradesh
Did you say a road trip to Spiti valley? Count us in! Navigating that rough terrain, while soaking in the panoramic view of cold desert mountains: we're sold! You can take a car with your boy gang, but if you're feeling adventurous, we'd recommend a journey on motorbikes. Also, don't forget to visit all those stunning monasteries in Spiti.
5. Alleppey, Kerala
Believe us when we say that the backwaters of Alleppey are sooo therapeutic! Why go there with your boy gang? Well, what's better than staying in a house boat with your homies?! The soothing backwaters are a plus, and you can even go kayaking and canoeing there!
Also Read: We Bet You'll Forget Venice After Visiting The Backwaters Of Alleppey!
6. Havelock Island, Andaman & Nicobar Islands
You absolutely got to go beach hopping in Andaman & Nicobar Islands! Take your boy gang along, get the rush going with adventure sports, or just chill on its white-sand beaches. Our recommendation? Go cycling with your friends on roads flanked by palm trees all the way to the heavenly Kala Pathar beach, in Havelock Island. Ooh, you can also go scuba diving or snorkelling at various spots throughout the islands!
7. Gokarna, Karnataka
If you're looking for a beach minus all the crowd, Gokarna is probably your go-to destination. This relatively new vacay spot in India has become quite popular in just a few years. A quick weekend getaway to Gokarna is just perfect for you and your boy gang. Also, a trip to the beaches there won't burn a hole in your pockets, so why not?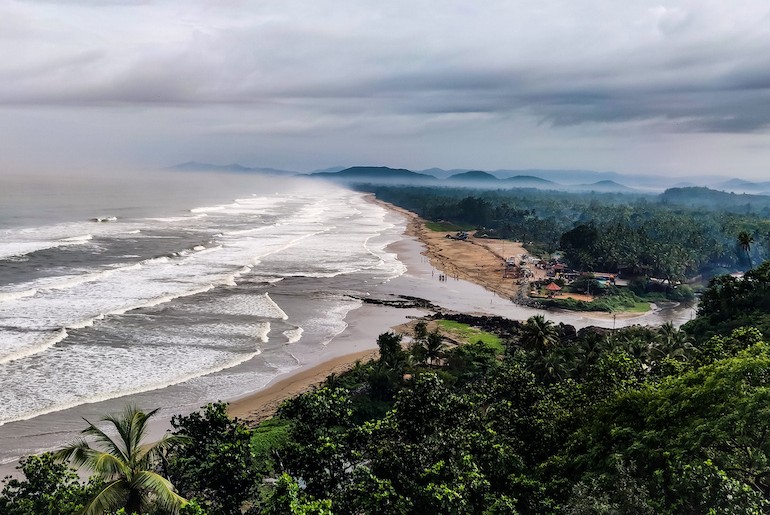 8. Tsomgo Lake, Sikkim
Picture this: basking in the sheer beauty of a lake at an altitude of 12,000ft, and sharing it all with your friends. Also, the roads in Sikkim's valleys are filled with beautiful waterfalls all throughout, and driving through them is simply magical. We say, there's nothing like it!
9. Shillong, Meghalaya
Why choose Shillong as a must-visit vacay spot in India? Well, Shillong is a picturesque destination with turquoise lakes and lush green landscapes. You can go angling with your boys, take a tour of limestone caves, explore Mawlynnong (the cleanest village in Asia!), walk across the living root bridge… the list goes on!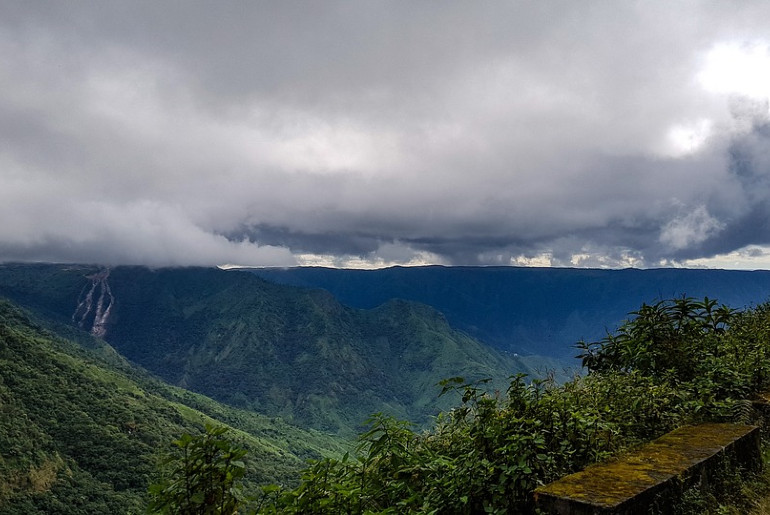 10. Coorg, Karnataka
Another hilly addition to our list, Coorg makes for an amazing vacay spot in India. You can do some really interesting things in Coorg, like bathing elephants, rappelling, camping, hiking, and walking over a hanging bridge to visit the Nisargadhama Forest Park. Or just go for small hikes all around, because everything is amazing with friends, na?!
Also Read: Karnataka Launches 'Luxury Caravan' Tourism
Well, that was our list of best vacay spots in India that you and your boy gang need to visit ASAP! We hope ASAP comes really soon. Till the, stay safe, and happy travel dreaming!