Just the sight of cauliflower florets being fried in a wok, dribbled with soy sauce, tossed with chillies, onion and garlic, and we can already get the aroma, salivation and the yearning for a plate of a Gobi Manchurian. Indian Chinese dishes like Chicken Chow, Schezwan Dosa, Hakka Noodles are dishes that we easily find all over the country, from the fine dining restaurants to the humble street food stalls. Apart from our desi ghar ka khaana, if there's one cuisine that has our heart, it's Chinese. The familiar spicy-sour, red and brown gravies, eateries with red signboards and dragon photos, scream exotic.  Yet there can't be anything more desi than this. Surprisingly, authentic Chinese food tastes or looks nothing like Indian Chinese. You might not even find the word Manchurian on a menu in China. So, where did Indian Chinese food come from? And why is it only found in India? Well, here are 5 facts that will answer all your queries on Indian Chinese food.
1. Indian Chinese Cuisine Originated In Kolkata
The origin story of Indian Chinese cuisine dates back to the late 1700s when Calcutta was the capital of the British Empire in India. At that time, Hakka-speaking Chinese immigrated to the city to work in tanneries, ports, railways or as silk traders. These Chinese settlers both adopted and adapted to India's customs, rituals and habits. These Chinese settlers missed the food found back in China. So, they started using local ingredients to satisfy their spicy fried food cravings. The immigrants sold this food prepared to fellow Chinese workers at Kolkata's Chinatowns of Tiretta Bazaar and Tangra.  This slowly gave birth to the fusion food of Indo Chinese or Indian Chinese.
Also Read: 6 Temples In India That Offer Liquor, Chocolates & Other Unusual Offerings To Its Deities
2. Kolkata's First Chinese Restaurant Attracted Bollywood Stars
What started as street food stalls in Kolkata's Chinatown for Chinese immigrants, slowly transformed into full-blown eateries. Apart from Chinese settlers, the locals in Kolkata grew extremely fond of the sweet, spicy, sour and crispy food. And in 1925, the Au family of Kolkata opened the Nanking Restaurant, on the ground floor of the Chinese Toongon Church building. This was Kolkata's (maybe even India's) first-ever Chinese restaurant. It wasn't an ordinary restaurant. Violinists played melodies at the gate, expensive furniture enhanced the ambience and servers witnessed VIP guests, dressed at their best. Yesteryear Bollywood stars like Raj Kapoor, Nargis and Dilip Kumar were frequent guests at this Chinese restaurant. Kolkata was the melting pot for Chinese food and culture, and it's from here,  the Indian Chinese cuisine evolved and spread across the country.
Also Read: 8 Common Food Items You Have Been Pronouncing All Wrong
3. Schezwan Is India's Take On The Chinese Sichuan Peppercorns
The Schezwan sauce that you most commonly see, hear and taste in our country is nothing but India's take on the Chinese Sichuan peppercorns. Sichuan is a region in China, which is famous for its peppercorns. Sichuan peppers is what gives Chinese food it's spiciness and distinct flavour. In India, Sichuan is pronounced and spelt as Schezwan. And Indians use dry red chillies as a substitute for Sichuan peppers. The Schezwan sauce that we usually eat made from dry red chillies in garlic found in India. To make Indian-Chinese food more delicious for the locals, more chillies and food colouring is added. China's Sichuan cuisine is known to be extremely spicy and flavourful. Yet, the food that's prepared in India using Schezwan sauce is not the same as China's Sichuan cuisine.
4. The First-Ever Manchurian Dish Was Invented In Mumbai
The history and evolution of Chinese food in India proves that Indian Chinese food is a combination of Indian and Chinese ingredients. Indian spices and condiments like garam masala, turmeric powder, chaat masala, ginger, green chilli is combined with Chinese ingredients like soya sauce, vinegar and cornstarch to prepare magic. And magic was definitely created in 1975, and that's Manchurian. Nelson Wang, an Indian chef of Chinese descent invented the first-ever Manchurian dish, the Chicken Manchurian at the Cricket Club of India in Bombay. Wang deep-fried cubes of chicken coated in cornstarch. He prepared a sauce with basic Indian ingredients like garlic, ginger and green chilly sauteed in oil. After which, he tossed it together with Chinese ingredients like soy sauce, cornstarch and fried chicken. Chicken Manchurian created a storm in India. It resulted in the birth of many other vegetarian Manchurian option like Gobi Manchurian. Wang went on to open his first restaurant, China Garden, which still stands tall in Mumbai and is owned by his descendants.
Also Read: This Chinese Restaurant's Menu Is Going Viral For Its Honest Food Description
5. Most Chinese Restaurants In India Are Owned By Operated By Indians
The coronavirus pandemic originating from Wuhan, and the political tussle between India and China led to many Indians banning  Made-In-China products and apps. Infact, Indians also took another step ahead to ban Chinese food altogether. Street food stalls, neighbourhood eateries and fine dining restaurants serving Chinese food stayed empty for months. But here's where this fact will make things clear.  Chinese eateries were initially opened and operated by Chinese immigrants in India. But after the 1962 Indo-China war, things weren't the same. Many Chinese were suspected of being spies in India and sent to a detention camp in Rajasthan. Others emigrated to other countries abroad and the Chinese community dwindled. A few thousand remain in Kolkata's Chinatown. Today, most Chinese restaurants are owned and operated by Indians, who employ Indians. They use Indian ingredients and mix it with Chinese staples to create an Indian Chinese fusion, that's loved all over.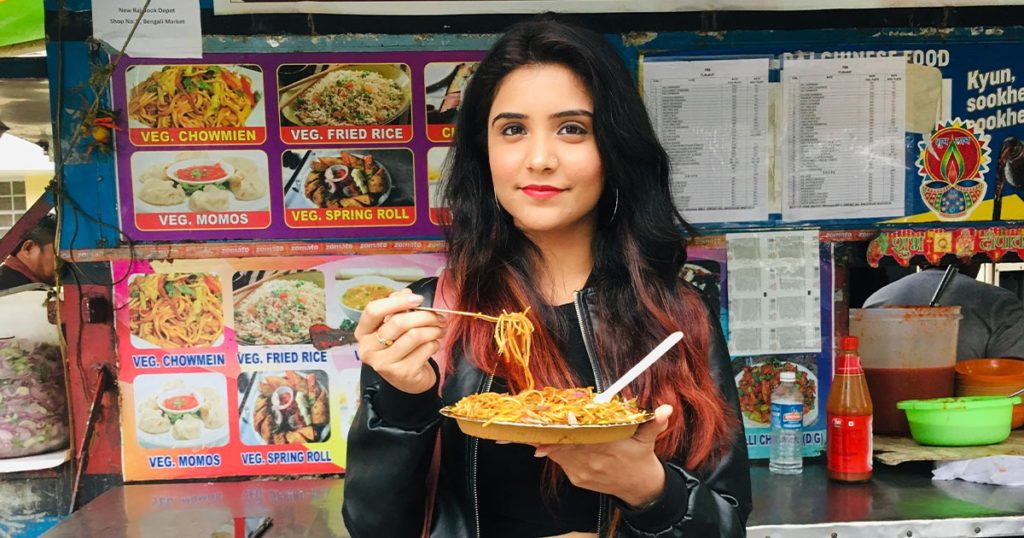 Indian Chinese food lovers, we hope these 5 interesting facts about your favourite cuisine, will make you love your Honey Chilli Potatoes, Gobi Manchurian and Hakka Noodles a little more than ever before. What started as a simple recreation of home-cooked food by Chinese settlers in Kolkata, today, has become one of India's most loved cuisines.  Indian Chinese food funnily brings two nations together, and shows us how two utterly different types of ingredients can create magic, and, in this case, history.