If there's any chocolate that's truly the queen of fancy chocolates, it's got to be Ferrero Rocher. The signature golden-brown wrapped, creamy milk chocolate and crackling hazelnut, is totally drool-worthy. But in a world of Kaju Katli Chicken Soup and Ice Cream Vada Pav, you'd got to be dreaming if you thought they'd leave Ferrero Rocher alone. A Twitterati recently shared a picture of Ferrero Rocher Manchurian. The signature fancy round Ferrero Rochers dunked in spicy brown manchurian gravy, is a sweet and sour dish, we wish never existed. Read on to know more about the latest food trend.
Ferrero Rocher Manchurian Takes Social Media By Storm
From Ferrero Rocher modaks, milkshakes, cakes, ice cream to whatnot, our favourite fancy chocolate has made a guest appearance in almost all our favourite desserts. But this time, someone decided to make the weirdest food invention ever. Twitter user @thatdoggonelady, shared a photo of Ferrero Rocher Manchurian on Twitter. The creamy, nutty chocolates were slathered with spicy brown manchurian gravy all over. And this monstrosity of a dish seemed to annoy foodies from all over the country.
Here to annoy you with a photo of the nicest thing I've found online.

Enjoy! pic.twitter.com/3FMESZVtfN

— Joanna #SaveMollem (@thatdoggonelady) December 3, 2020
Also Read: 5 Weird But Amazing Food Combos In India That Are Absolutely Worth Trying!
This picture went viral and took social media by storm. Who'd have thought that the expensive hazelnut chocolate would make an appearance in an Indo-Chinese savoury dish? Moreover, why would someone waste this fancy chocolate that costs around ₹500 a box to prepare this insane creation? Well, some questions have no answer. The Ferrero Rocher Manchurian definitely irked many foodies. And some of them made sure they voiced their opinions through comments and memes.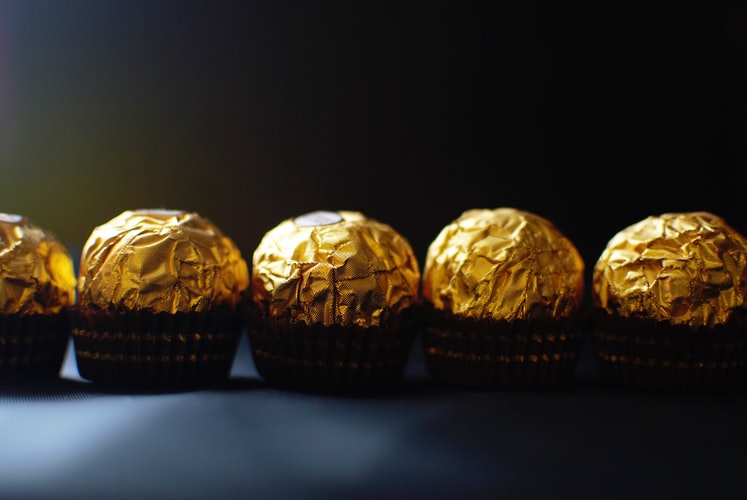 Also Read: 8 Shocking Foods You Thought Were Vegetarian But Aren't
Netizens Irked By Weird Food Creation
One Twitter user commented, "I'm going to go to a corner and cry". Another netizen stated, "I don't know how many Gods in how many realms are upset by this visual". Then another one replied "I felt something in my soul that I would never like to feel again." To all those irked netizens, we'd like to say, we feel you. Infact, at Curly Tales, we even made a video to try out the weirdest food combinations ever. Watch this video to find out about our experience.