Malaysia, also known as the Land of Indigenous Malay, is the last country that I visited right before the Coronavirus started to worsen the travel situation. I was in this Southeast Asian country where the cities have a drastic contrast. Malaysia has places like Kuala Lumpur, the busy city with the tallest skyscrapers I have ever seen and then, it has Melaka (also spelt Malacca), the most laidback (in a right way) place I have ever been to. The landscape, people, vibes, and everything else are poles apart. On the one hand, there are Malaysian cities that are quite costly, while on the other hand, there are such cities as well where you don't have to spend any money except on food of course. Malaysia has created a balance for all kinds of tourists and travellers. I love this country, mostly because of places like George Town and Melaka where the time stands still.
First, let me tell you the most impressive thing about Malaysians! People in Penang and Melaka gave me oranges as a gift as soon as they got to know that I am travelling alone. It was hard for them to believe that I am not accompanied by my family, friends, or boyfriend in a completely unknown country. An Indian solo female traveller was a big deal for them, and women and men at shops and hostels gave me oranges with the biggest smile on their face. Isn't that so cute!
Let me take you on my incredible journey across Malaysia's unique cities located in its different parts.
Also read: 7 Life Lessons Solo Traveling Taught Me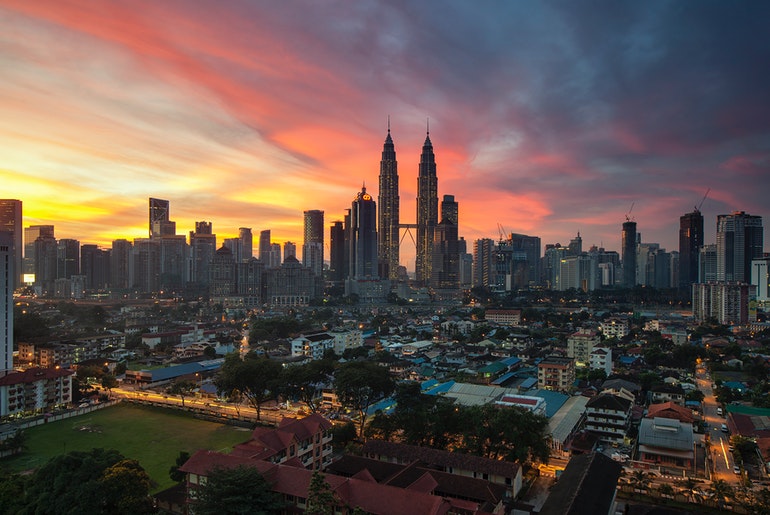 Kuala Lumpur (The City Of Colossal Towers)
K.L. Tower
Tickets (for foreigners):
Observation Deck- R.M. 49 (₹900) for adults and R.M. 29 (₹550)

Sky Deck (includes Sky Box & Observation Deck)- R.M. 99 (₹1800) for adults and R.M. 52 (₹1000) for children between 4 and 12 years
There are combo tickets for Blue Coral Aquarium, Upside Down House, X.D. theatre, Forest Eco Park, etc. as well.
The seventh tallest telecommunication tower in the world and the tallest in Southeast Asia, Menara Kuala Lumpur stands at the height of 421 meters. The Observation Deck is at 276 meters above ground from where you can enjoy breathtaking views of the Kuala Lumpur skyline. Located in the heart of Kuala Lumpur, this tower is a must-visit if you want to experience a blend of culture, adventure, and nature. Malaysia Declares Country Visa-Free Entry For Indians In 2020.
If you are scared of heights and would instead prefer to be on the ground, then you can take a walk through a tropical rain forest. Here, you can see a wide variety of Malaysian flora and fauna. The tower is located within Bukit Nanas Forest Reserve, which blends the K.L. Tower seamlessly with nature. In the entire world, this is the only tower that is located inside a forest. Isn't that exciting!
View this post on Instagram
Chinatown
Based in Petaling Street, Chinatown never sleeps and is amazingly colourful and bustling than its glamorous neighbours like Kuala Lumpur City Centre or Bukit Bintang. It is one of the most popular spots in Malaysia owing to its oriental culture, heritage, and history. It is a bargain hunter's paradise where you can purchase all kinds of stuff. The main market area turns into a vibrant night market that sells a wide range of products at really low prices. There are hundreds of stalls here, and you may get lost.
Must buy- Fashionable clothes & accessories, local crafts & paintings, chic bags, souvenirs, etc. Also, don't forget to try yummy noodles and curry.
Penang (The State With The Best Street Art)
Chew Jetty
Located in George Town, this jetty is one of the clan jetties popular among tourists. It has several tourist booths selling local handicrafts, clothes, and souvenirs. You will see lovely wooden homes built by the water with beautiful wall paintings on your way. As you keep on walking and reach the end, you will see the bay and a number of ferries heading off from the wharf. Taking a stroll here to get a unique glimpse of George Town is a beautiful experience. It gives you an insight into how the locals of this city live. Malaysian Pilot Starts Noodle Stall 'Captain's Corner' After Being Laid Off Amid COVID-19.
Armenian Street
It is my favourite place across Malaysia. Located in George Town's UNESCO World Heritage Site, this street has gained immense popularity owing to its rich cultural offerings and delightful street art. You will be stunned to see various temples, art galleries, souvenir shops, fashion shops, etc. This place has the best street art I have ever seen, and you can get beautiful photographs here. There are a few small and cute restaurants, also where you can stop for a quick bite or drink. It took me nearly 2-3 hours to cover everything on Armenian Street because the vibes I got here were completely different from any other place I have ever been to. It's lively and interactive! The whole time I was asking myself, "Why didn't I come here before?" I felt extreme happiness, and thus, I highly recommend this place. It's a different world out here.
Heritage Area
When in George Town, visiting Fort Cornwallis, Kek Lok Si Temple, and Khoo Kongsi would be a great idea. The streets reflect a fascinating fusion of eastern and western influences. Dominated by Chinese storefronts, you will come across several rowdy pubs, artsy boutiques, swanky shopping stores, cafes, and studios. A hotchpotch of Indian curry and Chinese noodles is available for foodies here. The most fantastic thing about this place is flash mobs. Out of nowhere, a group of people would come and give excellent dance performances, and anyone is free to join them. I also joined an energetic group and tried my best to dance with them in sync on a peppy song. It was so much fun, and those were among my favourite moments in Malaysia. Malaysia Bans Entry Of Citizens From India, Indonesia, & Philippines
View this post on Instagram
Little India
Penang has this small Indian enclave that uniquely reflects Indian culture. The area is filled with the aroma of spices, the latest Bollywood songs blaring out on loudspeakers, and a variety of colourful shops. You will be astonished to see Indian temples, free Mysore coffee stall, chapatti making classes, Indian clothes shops, Indian saree tying stall, and a lot more that will remind you of India. Also, there are a couple of purely vegetarian restaurants that offer delicious South Indian food along with popular Indian snacks like Samosa. Great efforts are put to give the whole place an Indian touch, and it's clearly visible.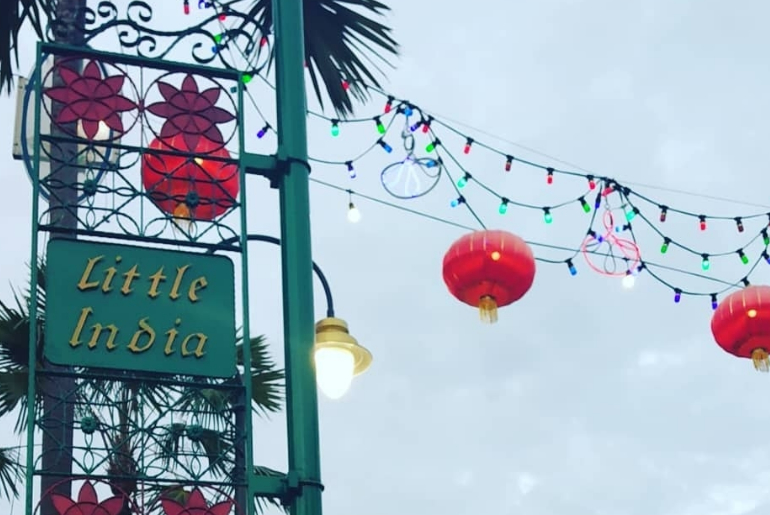 Malacca (The City With The Most Gorgeous Backgrounds For Your Photos)
Windmill Dutch Square
Melaka is a famous UNESCO World Heritage Site, and William Dutch Square is its heart. As soon as you enter this place, you will see bright, terracotta-red colonial Dutch buildings having louvred windows and chunky doors with wrought iron hinges. These were built between 1660 and 1700. There is also a central fountain, an ornate Victorian marble addition that dominates the area. Colourful trishaws playing loud songs are sure to grab your attention. Wandering through the Dutch streets and listening to birds chirping everywhere was an enjoyable experience for me. Spots like Stadthuys, Christ Church, Malaysia Youth Museum & Art Gallery, and Tang Beng Swee Clock Tower are a must-see. Moreover, there are lovely restaurants and cafes lined on the sides of the Malacca River. Unwinding at a cute café at the end of the day while watching a beautiful sunset left me stunned. Melaka was the last stop of my trip, and the next day, I had to catch the flight to India. I was trying to soak in as much as I could to present its accurate picture to you via my blog, but you have to go there and see it for yourself. This exclusive city is among my favourite places I have seen to date.
P.S. Melaka also has Little India where you can find south Indian restaurants. You should try dosa and coffee here.
I am delighted that I travelled to Malaysia before the travel ban was imposed owing to the ongoing pandemic. I consider myself lucky as I got to experience some of the most incredible moments. I believe that I got more than what I could ask for.
View this post on Instagram
It's a beautiful world out there, and it's been around ten months since I am at my home. Of course, I am counting! Most of the time I am absolutely fine, knowing that I will continue my journeys as soon as everything gets back to at least a certain level of normalcy, but there are moments when I go crazy without travelling for so long. And at that time, I find comfort in either going through my old pictures or daydreaming about upcoming vacations. These days, I am working on a proper plan of action of how I am going to tick everything off my bucket list. Doing this gives me hope and the strength to cope with the current scenario.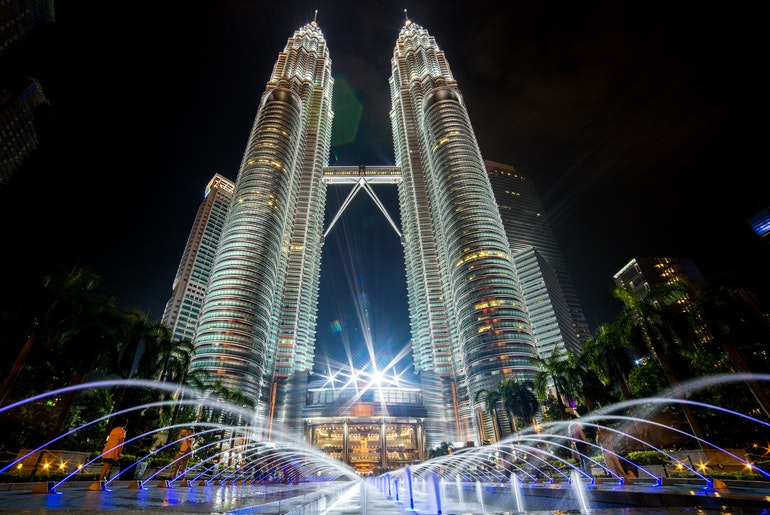 Keep travelling! (after we defeat Coronavirus) Till then, Stay Home Stay Safe.