Home to some of the most iconic cultural and natural attractions, India has made it to many people's bucket lists. Now, a new study by Brookings India says that India has recorded the greatest improvement among South Asian countries in its tourism rankings. Leaping from 40th position in 2017 to 34th in 2019 in the Travel & Tourism Competitiveness Index, it has beat close competitors like the Maldives and Sri Lanka.
'Incredible India' And The Country's Thriving Tourism Industry
Global tourist arrivals have been relatively low for the country, at 1.2 per cent (2018). However, tourists from other South Asian regions account for one-third of the total foreign tourist arrivals. The study, titled 'Travel South Asia: India's tourism connectivity with the region', reveals two prominent reasons behind India's tourism growth: the adoption of National Tourism Policy and the launch of the 'Incredible India' campaign in 2002. Apart from leisure, medical and cultural tourism have also surged in the country.
Also Read: Top 15 International Travel Experiences In India
South Asia: The Best Of Nature And Culture
The report also highlights that South Asia has become a tourism hot-spot in the past few decades. Owing to its cultural and natural diversity, as well as price competitiveness, the region has witnessed a tremendous boom in the travel sector. Tourism is a major economic driver in countries like Bhutan, the Maldives, Nepal and Sri Lanka. Religious attractions, especially, are quite popular in the region.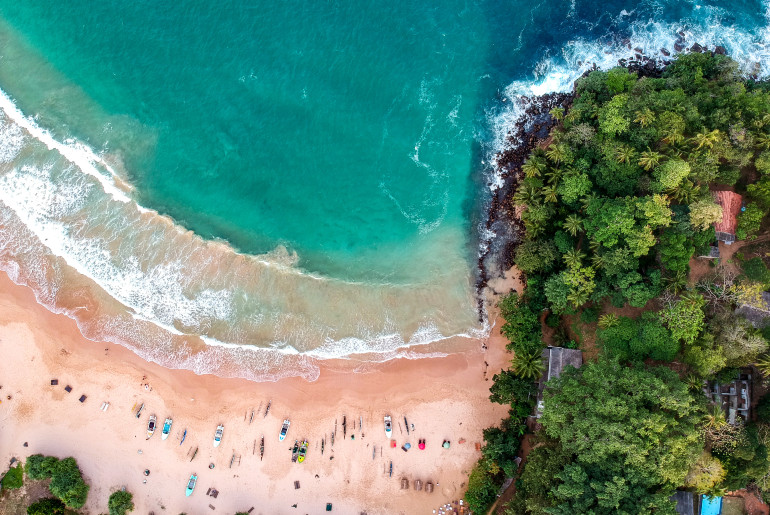 Also Read: 12 Countries In Asia That Have Reopened For Travel
Reviving Tourism In India Amid The Pandemic
With the pandemic affecting the global tourism industry, the report suggests governments need to pay more attention to regional tourism. Leveraging cultural similarities with neighbours can also help in enhancing local employment rates. It recommends building a Buddhist circuit between India and Nepal, and a Ramayana circuit between India, Nepal and Sri Lanka. The research also recommends digitisation in the industry, for contactless transactions. Till then, here's our idea of what travelling in the country will be like.
Major Tourist Attractions In India
From monumental wonders like the Taj Mahal, and Sanchi Stupa, to natural attractions like Goan beaches and Himalayan valleys, India has something to offer to every traveller. Delhi, Jaipur, Goa, Mumbai are a few cities highly frequented by foreign tourists. You can check out these 10 Most Unique Places In India which will leave you stunned! While travelling has come to a halt for many of us, we can curl up and visit our favourite Indian destinations virtually. So go on a lovely virtual tour to Goa with this video below.