After I took my memorable journey to Europe at 19, I was bitten by the travel bug and immediately began planning where to head next on my second solo trip venture. And so I undertook yet another budget trip, this time to cover three amazing countries which were Thailand, Singapore and Malaysia. And guess what? I undertook the entire 8 day trip under ₹35,000 (AED 2000). And you can too! I will provide you with all the details of how I managed to have a great solo trip outside of India which you can follow and create your very own memories without breaking the bank.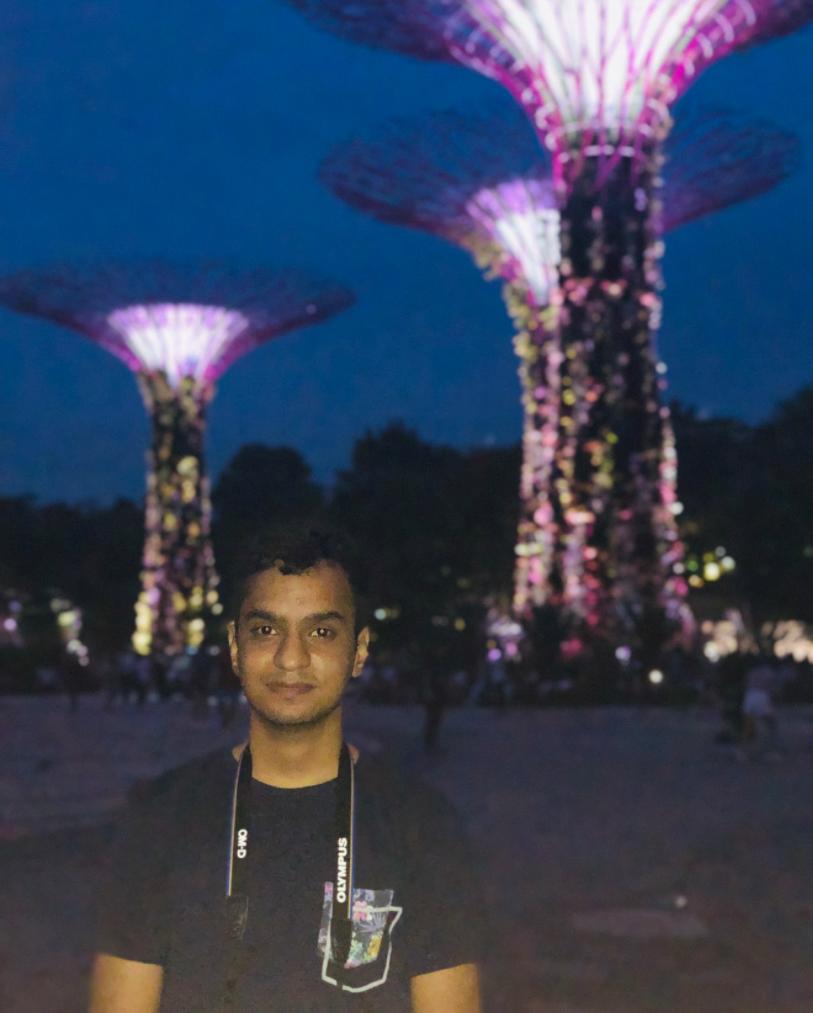 Also Read: Now You Can Go To Thailand From India By Road
Itinerary
It cost me around ₹6,000 (AED320)  to reach Bangkok from India. You can follow the screenshot below to get a better understanding of flight prices.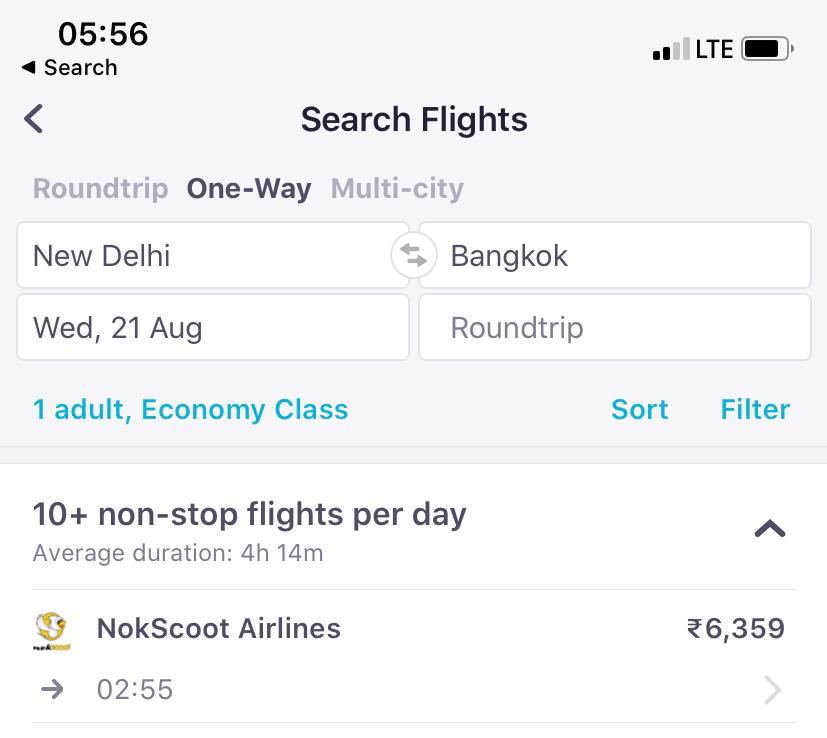 I then spent the day in Bangkok touring around the city. From here I went to Krabi on an overnight bus which cost me ₹1,200 (AED 64). From Surath Thani I took the cruise to Koh Phangan(cost ₹700) (AED 37) by Raja Ferry. My friend (Wolfgang, who I joined for a part of the trip) suggested I visit this place and its an amazing island in Thailand, the beauty and the clean ocean, and of course the hospitable Thai people. I stayed with my friend in the resort Pariya Haad Yuan which cost ₹4,000 (AED 213) for 2 people which is ₹2,000 (AED 106) for one person. I stayed here for 2 nights and explored the beauty of the island.
On the 3rd day, I reached Surath Thani with the same ferry and continued my journey alone onwards to Singapore. I had to reach Krabi from Surath Thani by bus which cost me ₹500 (AED 26) and from there I took a flight to Singapore ( ₹2,500) (AED 133).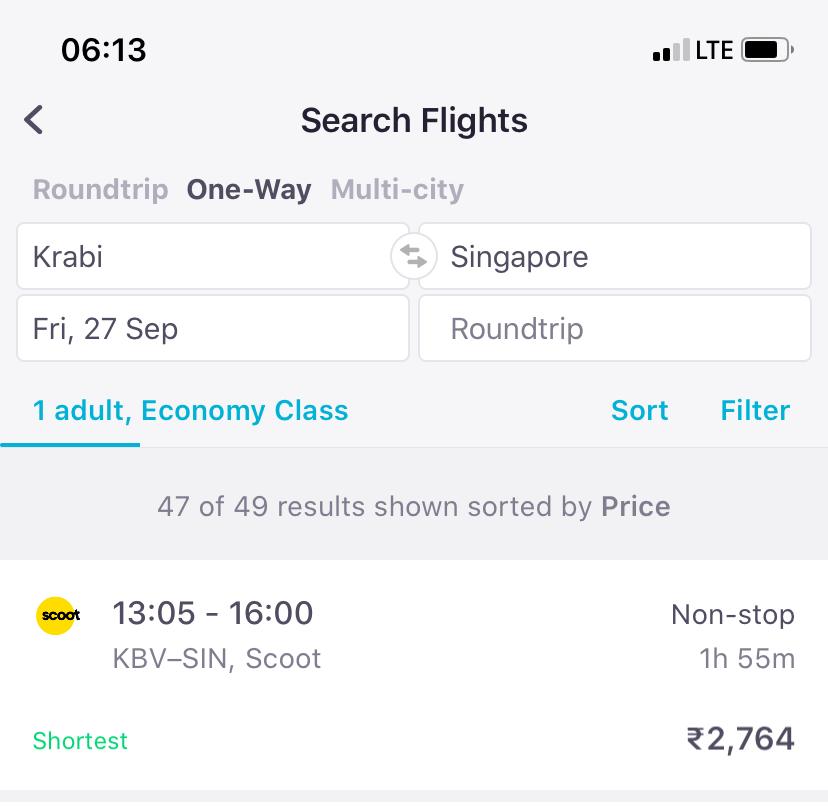 After I arrived in Singapore I stayed in an Airbnb for 2 nights and 3 days which was for ₹1,000 (AED 53) per night and you can easily find a great stay under ₹1,000 (AED 53) per day as well. On the 3rd day after exploring Singapore, I took a red bus to Kuala Lumpur which cost me around ₹600-700 (AED 32-37) and trust me it is an amazing countryside journey with an amazing view. Crossing the border with the two countries on either side is a mesmerising experience.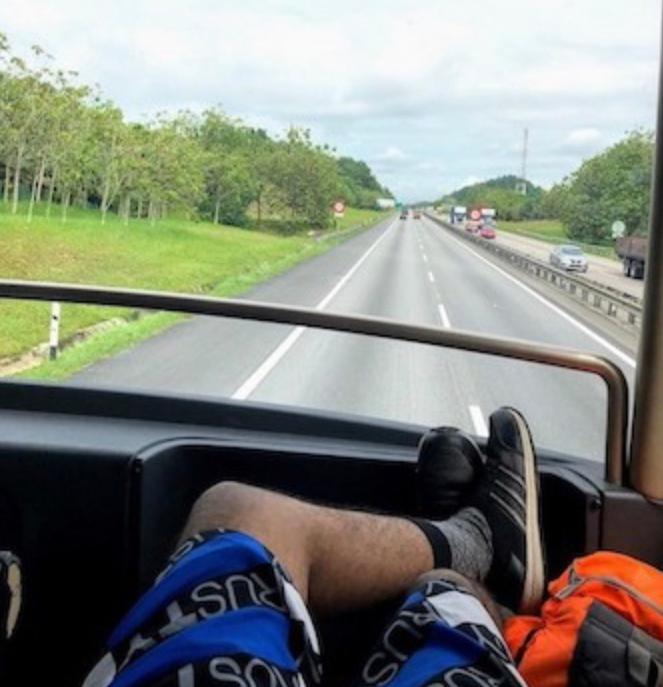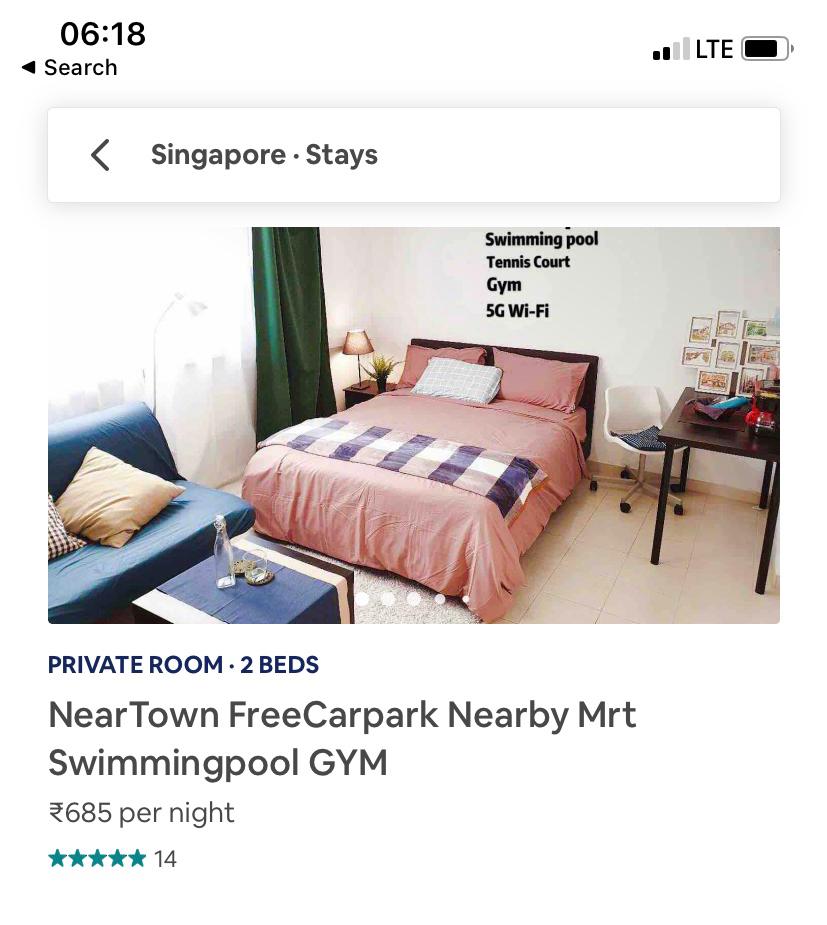 After arriving in Kuala Lumpur, I put up in another Airbnb. This was cheaper than ₹1,000 (AED 53) AND was equipped with an infinity pool with a private room. It was totally worth the price and I stayed there for 2 nights.
The last step was to book the flight home to New Delhi and this cost me around ₹7,500 (AED 401). All my food cost came around under ₹1,000 per day and trust me for a single person it's totally enough as countries like Thailand, Malaysia is not very expensive and I loved discovering the local street foods here. Also, most of the Airbnbs and hotels in these countries provide breakfast. And so, now if you do the math, it will easily cost you around ₹35,000 (AED 1800) for this amazing and unforgettable journey.
Also Read: 5 Budget Countries Less Than 5 Hours Away From India
Sightseeing
Most of the cities are well connected with public transport like Bangkok, Singapore, Kuala Lumpur and metro tickets for a day will not cost you more than ₹300-400 (AED 16-21) and I chose to travel through public transport. It's cheap and the views are great!
In Bangkok, I explored the city Grand Palace, China Town and took a breezy city walk. Then in Koh Phangan, I merely just to relax on the private beach hotel and spend most of my day near the beach.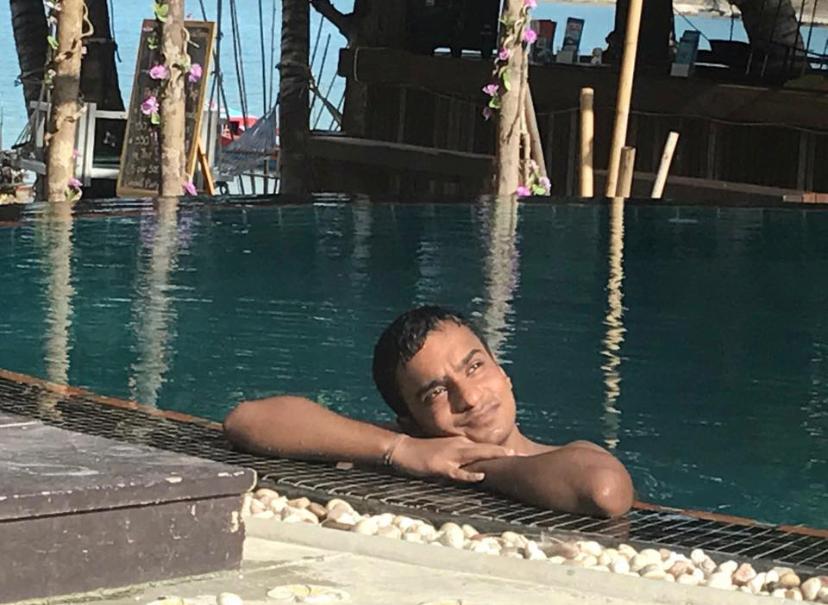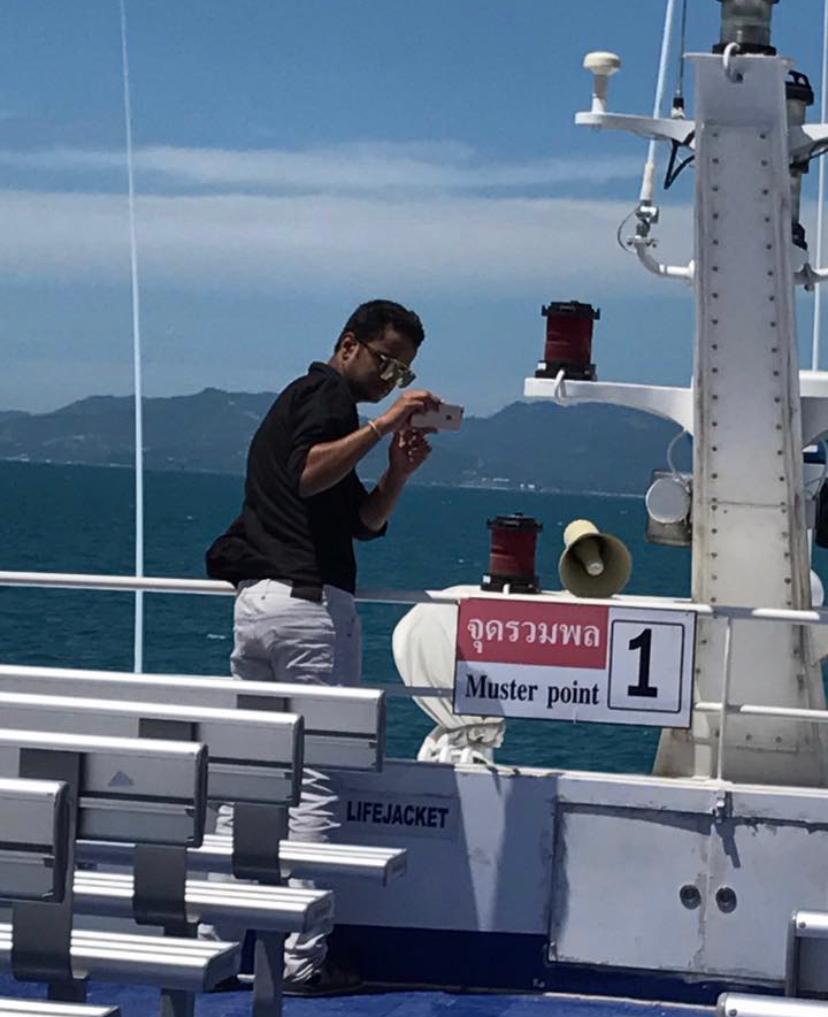 Also Read: A 7-Day Itinerary To Explore The Best Of Thailand
When in Singapore, I visited Gardens by the Bay, Marina bay sands, Merlion and Sentosa island. And the best part about sightseeing here is that it doesn't cost you anything extra to go to these places,  only the cost of your internal travel by metro, bus etc.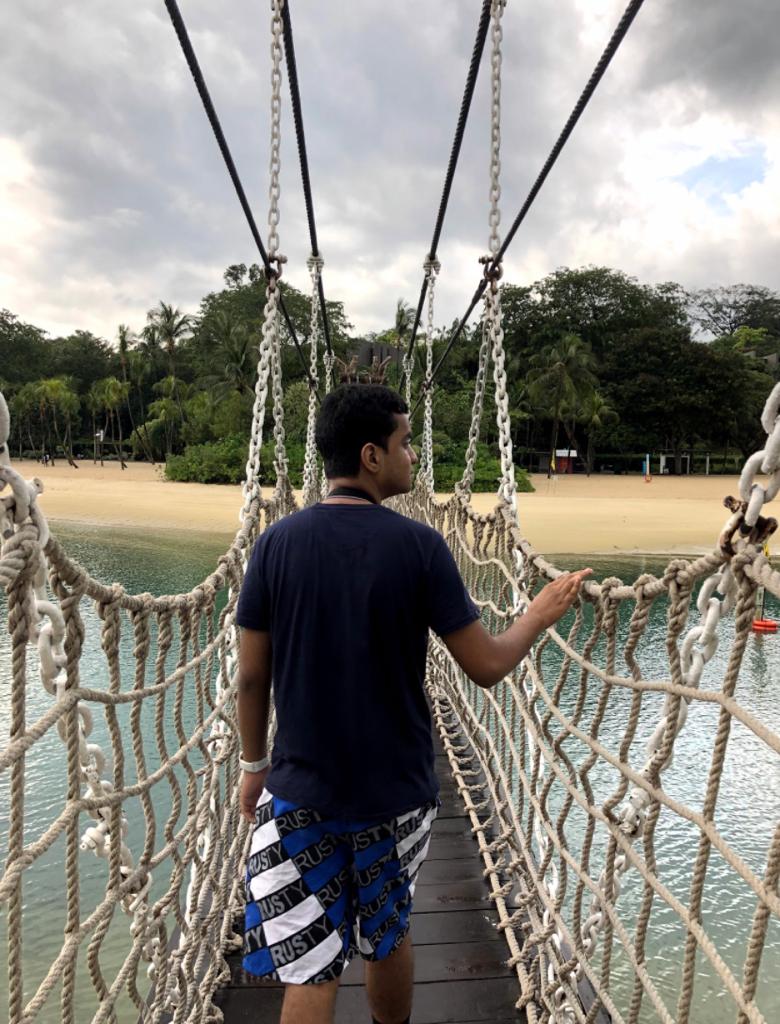 Also Read: 3 Reasons For Every Millennial To Visit Singapore
Onwards to Kuala Lumpur in Malaysia, I visited the Twin Petronas Towers, KL tower, KL park and the awe-inspiring Batu caves. It was an enriching experience to stay with me for years to come.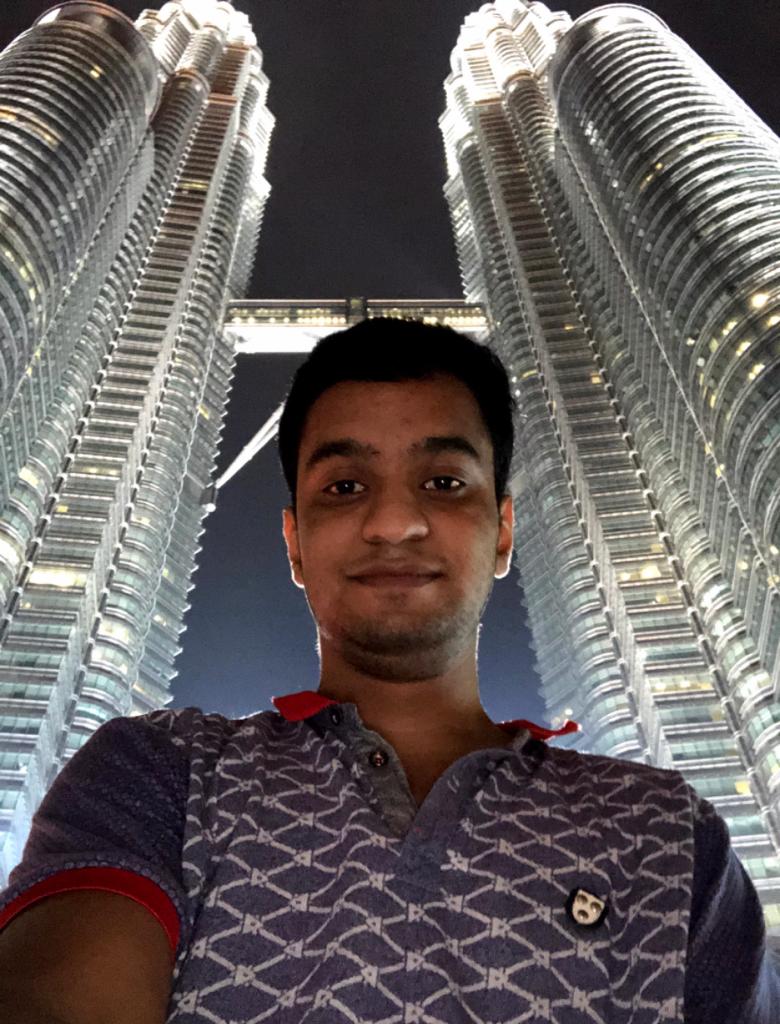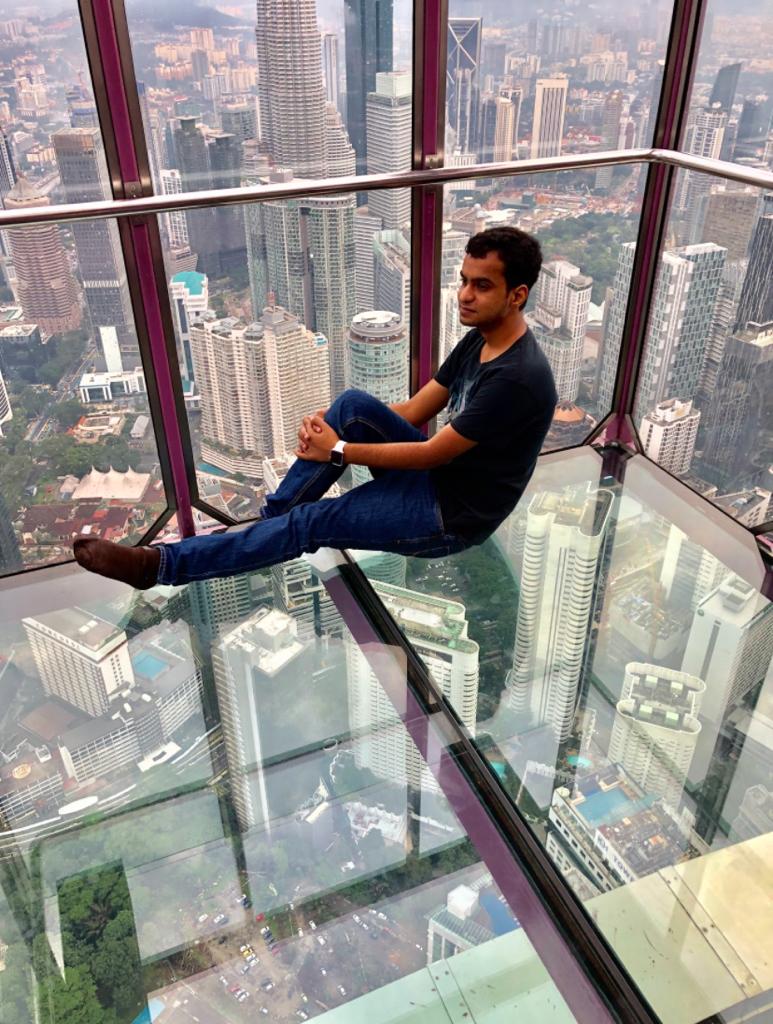 Also Read: World's Longest Water Slide To Open In Malaysia This August
Important Tips
It is totally possible to travel as I do. Keep in mind these important tips that keep me going and you shall be ready.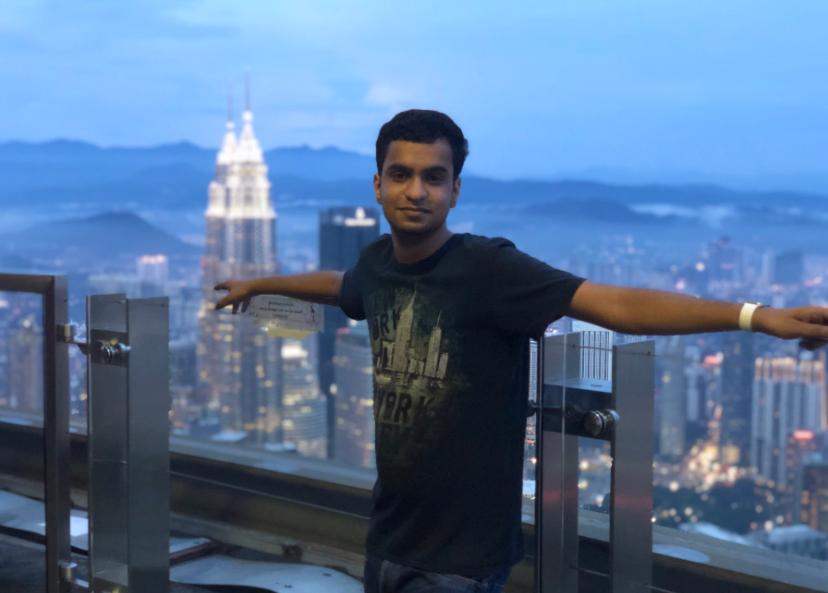 1. Always book flights at least 2-3 months in advance and make sure your dates are flexible. Compare several other websites to find the best price and you can also find some coupons to make the flight cheaper.
2. Pack as less stuff as possible. Don't overpack your luggage with things that are not really required.
3. Airbnbs also provide coupons for ₹2,200 (AED 117) for the first time bookings. Isn't that great? You can sign up too and get my credits here.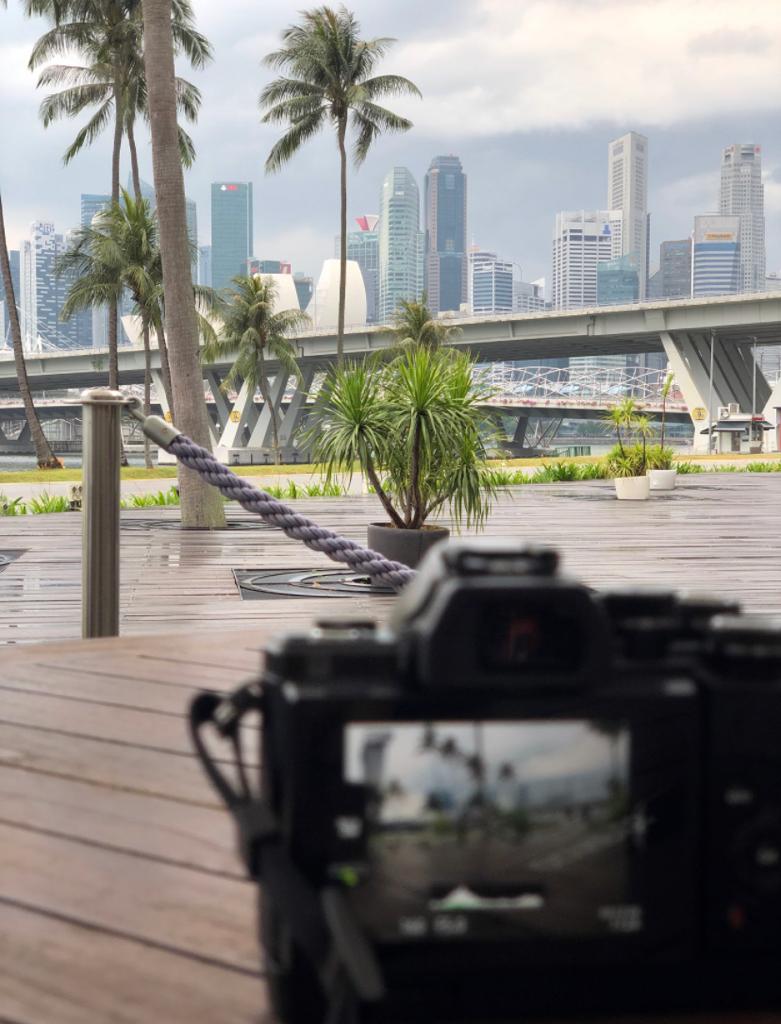 If you want more personalized trips, feel free to reach out to me on Instagram. I hope my trip was enough to inspire you to do travel a lot without compromising on quality and breaking your bank. So now is the time to start planning! Grab your travel partners or go solo like me to have the best vacation of your life.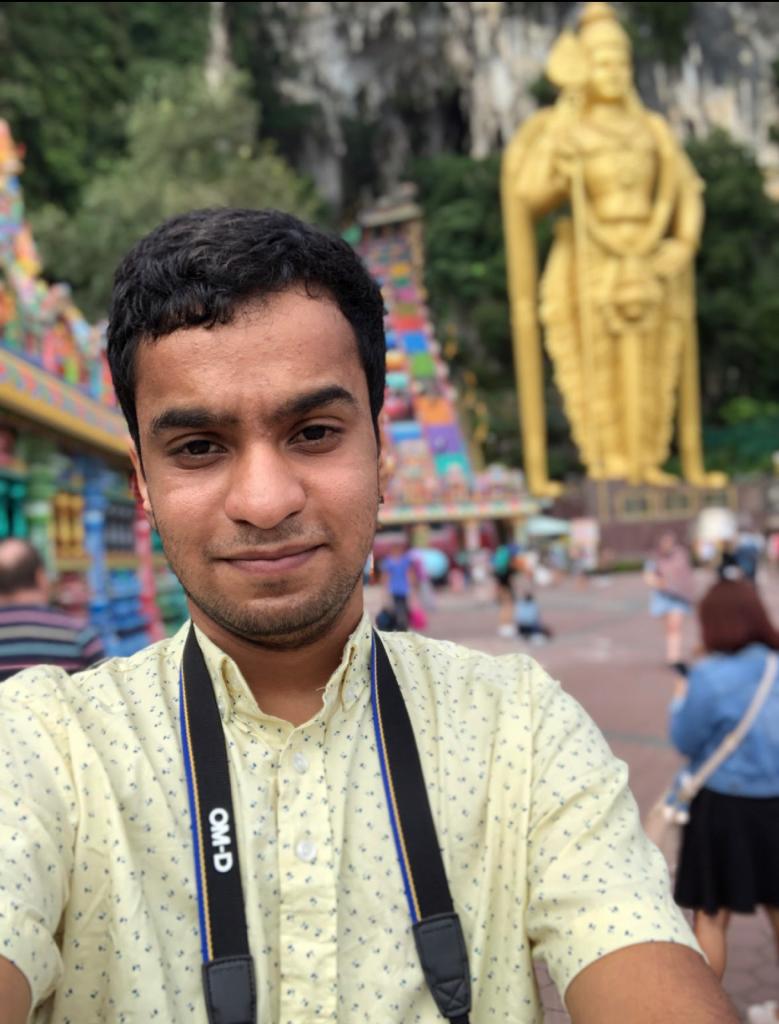 As for me, Germany is calling and some more European countries. If all goes well, you'll hear from me soon 😉
Also Read: 6 Ways To Make Every Trip A Budget Trip
This article was contributed to Curly Tales by Madhav Bagga. If you have a story to tell us, drop us an email to hey@curlytales.com