Everytime you hear about canoeing, Banff in Canada is sure to cross your mind. Banff National Park in Canada is famous all around the world for canoeing. The rivers and lakes in the park's mountain range offer a wide range of water conditions, from flat, easy water to challenging whitewater. But little did you know that you can now go canoeing in the stunning Gurez Valley of Kashmir. 
Go Gurez- A Tourism Campaign
Surrounded by the mighty and snow-clad Himalayan mountain ranges, Gurez valley is simply mesmerizing. The valley is a beautiful destination nestled in the Bandipora district of Jammu and Kashmir. This beautiful valley was once the gateway of the Silk route to Kashgar in China from Europe. The Kishanganga river, which runs through the area, has this lovely valley spread across its banks. Go Gurez is a campaign that was started in May 2022 by the Bandipora district administration and the tourism office to increase travel to the area. To investigate the potential for water sports in Gurez, a canoeing event was held as part of the campaign. 
Also Read: Not Just Goa, You Can Now Go Parasailing In Bihar's Amawaman Lake
Launching Canoeing Next Year Officially
The tourism department had organized many events in order to encourage people's visit to Gurez valley. Earlier in the year they had also organized a bike rally  from Mini Secretariat Bandipora to Dawar. The caning event was the very first water sports event held in the Gurez valley and it went on for about 2 to 3 days. Shahid Basir Lone, who was one of the organizers of the Go Gurez campaign said that they are awaiting the approval of the government to launch canoeing officially next year after a successful trial this year in May.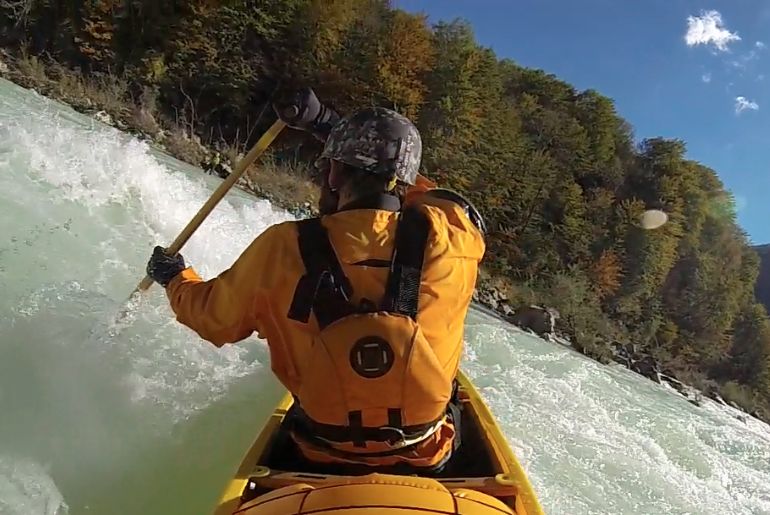 Also read: Canoeing, Coracle Rides, Kayaking & More Just 7 Hours Away From Bengaluru