Punjab government announced that people entering the state must mandatorily register themselves on the state government's web portal or 'COVA Punjab' (Corona Virus Alert) mobile application from July 6, midnight. Apart from this travellers must also undergo a 14-day home quarantine. People travelling to Punjab can self-register online from the comfort of their home as per the state government guidelines. This will ensure hassle-free travel for everyone. However, on July 14, the Punjab government announced a few relaxations for inbound travellers. This includes exemption of the mandatory 14-day home quarantine for people returning to the state for less than 72 hours. Earlier Punjab government announced that restaurants shall operate in the state with only 50% capacity.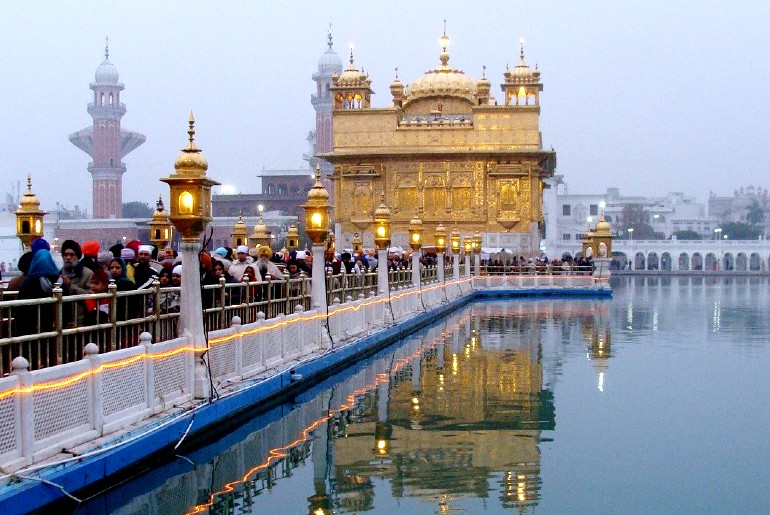 People Returning To Punjab For Less Than 72 Hours Are Exempted From  14-day Quarantine
Punjab government announced that people returning to the state for less than 72 hours are exempted from the 14-day home quarantine. The Punjab Chief Minister's Office stated "Those coming to Punjab for less than 72 hours are now exempt from the mandatory home quarantine, and only need to submit a formal undertaking at the border check post," the Punjab Chief Minister's Office released a statement today. The state banned all public gatherings and allowed only 30 people for weddings and other events to prevent spread of infection.
Those coming to #Punjab for less than 72 hours are now exempt from mandatory #homequarantine, and only need to submit a formal undertaking at border check post. https://t.co/SRn5nZBXit

— Government of Punjab (@PunjabGovtIndia) July 14, 2020
Chief Minister Captain Amarinder Singh stated that the relaxation of 14-day quarantine is announced to help students and business travellers who wish to visit Punjab for exams or work. Such people may visit Punjab without quarantine and then travel back within three days.
Compulsory E-Registration For People Entering Punjab
The process of e-registration for all people travelling to Punjab is now mandatory. The state government urged people entering or transiting through Punjab to self-register. They can do this either through COVA Punjab application or weblink before starting the journey. The aim behind e-registration is to avoid any inconvenience to the travellers due to traffic jams or long queues at the border checkpoint. The iconic Golden Temple in Amritsar bore the entire cost of PPE Kits and ventilators in the state amid the pandemic.  
To check #Covid19 spread in Punjab, we are making e-registration mandatory for all incoming travellers from midnight today. The process is simple. To ensure smooth and hassle free travel, register on https://t.co/Jlx3hCkIfQ or on the COVA app and download label with QR code. pic.twitter.com/cHqrZQTjS1

— Capt.Amarinder Singh (@capt_amarinder) July 6, 2020
Travellers Must Take Printouts Of E-Registration And Paste On Windscreen Or Dashboard
Reportedly, the state government issued an advisory for people visiting Punjab by air, rail and road to get themselves registered. Travellers must take printouts of the registration and paste. They must then past the same on windscreens or put them on the dashboard. The statement also adds that at the border checkpoints, staff will scan the QR code of the printouts. After this a medical screening will take place If the passenger suffers from coronavirus symptoms then the health staff at the border checkpoint will assist and guide the travellers.
Also Read: Brampton In Canada Is Almost Like A Mini-Punjab!
Mandatory 14-Day Home Quarantine For Travellers Entering Punjab
People entering the border who are asymptomatic, after successfully crossing the check-point must undergo a 14-day home quarantine. During quarantine, passengers must report their medical status daily by dialling 112. They can also do this through the COVA Punjab app. The state government developed this app to assist people by providing preventive care information and other coronavirus related information.
Also Read: Punjab Gurudwara Provides Meals To Madrasa Students Stuck In COVID-19 Lockdown
All relevant details about the visitors or residents entering Punjab will be given to health authorities and police stations concerned through a real-time alert system. The police stations concerned would regularly check on the incoming travellers at their given addresses both through physical and geo-fencing means. Police would extend regular checks for the health, protection and safety of the people of Punjab. So if you're planning to visit Punjab, be prepared for a mandatory e-registration and a 14-day home quarantine. Meanwhile do spend a virtual day in the Pind of Punjab.