This New Year, the social distancing rules and COVID-19 regulations might play spoilsport to your party plans. Nevertheless, ring in the New Year in style with amazing food, great company and of course a new destination. We'd suggest you go on step further and visit a whole new paradise apart from the good ol' Goa. But do follow travel regulations, take necessary precautions, wear your masks, produce COVID negative tests if necessary and of course, maintain social distancing. So, whether its clean blue beaches, snowcapped mountains or just chill vibes you're looking for, visit here are 6 destinations in India worth ditching Goa for this New Year.
1. Gokarna
An underrated beach destination, Gokarna gives you the opportunity to lead a dual life. Visit beautiful Hindu temples in the morning and later, witness a mesmerising sunset at the serene beaches. Gokarna is the best place to truly have a happening New Year with a group of some of your closest friends amid the best of nature. It's secluded, peaceful, spiritual and most of all you can enjoy cheap accommodation. What more do you want right?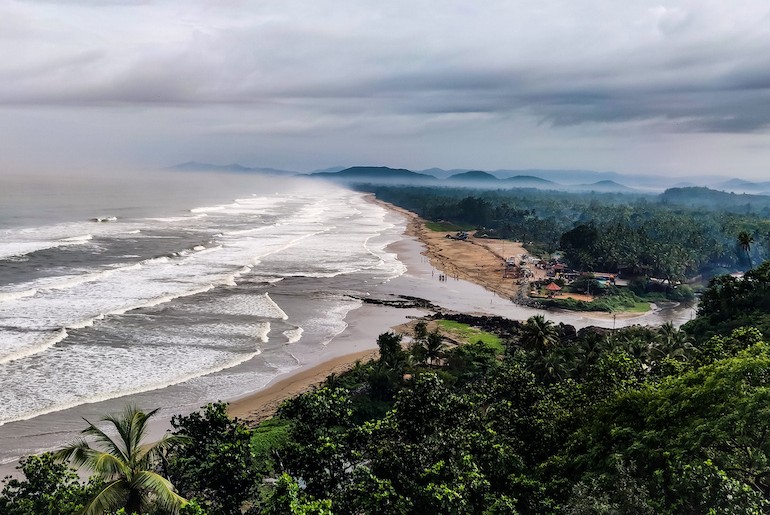 Also Read: I Travelled To Gokarna For 3 Days In ₹7,000 Including Bus Tickets, Stay & Meals
2. Puducherry
Walk down picturesque French cafes, chill by gorgeous beaches and visit peaceful ashrams all at one amazing beach destination, Puducherry. If you'd like to spend the New Year in a fancy manner, there couldn't be a better idea than visiting Puducherry. Enjoy delicious French Onion soup as you sip on your Chardonnay at a quaint French Cafe overlooking the beach. After you enjoy a mini France experience, take a stroll to the peaceful Aurobindo Yoga Ashram as you start on your New Year resolutions right away.
3. Manali
The gorgeous hill stations of Kufri and Manali recently witnessed its first snowfall of the season. And if you'd want to visit a winter wonderland this New Year, then Manali is your abode. Walk hand in hand with bae across snowcapped mountains and tall pine trees. Spend a quiet evening at a cosy cafe while you sip your hot tea. Ring in the New Year bang in the middle of nature while you social distance with your bae.
Also Read: This Eco Resort In Himachal Lets You Stay Inside Domes & Enjoy Stunning Views Of The Mountains
4. Bangalore
If there's ever such a thing as party paradise it would definitely have to be Bangalore. With over hundreds of swanky restaurants and bars, you know the party never stops. But due to COVID-19, it's always safe to maybe keep the partying on hold, and rather explore the goodness the city has to offer. Visit MG road to dine at the outdoor cafes and of course shop till you drop. Explore the green gardens and serene lakes of the city if you're a nature person. And of course, celebrate the New year with your family at one of Bangalore's exquisite resto-bars with amazing food and even better music to give you company.
Also Read: 6 Soul-Satisfying Vegetarian Restaurants In Bangalore You Must Try
5. Andaman & Nicobar Islands
Sun, sand and lots of sunshine are the three important slots on your bucket list, then why visit Goa when you can head to the Andaman & Nicobar Islands? This beach destination houses one of the best beaches in Asia, the Radhanagar beach. So relax by the serene beaches, shop for cute souvenirs, pamper yourself at swanky resorts and do gorge on amazing food. This is one destination you must add on your wishlist.
Also Read: 6 Beaches In India So Stunning That They Look Like International Destinations
6. Gangtok
Nestled at an altitude of 5410 feet, Gangtok in Sikkim is rightly known as the "Switzerland of the East". So for all you winter lovers, head to Gangtok to immerse yourself in spirituality by heading to Buddhist shrines, heading to tourist spots like the gushing Ban Jhakri Falls and shopping at Mahatma Gandhi. Spend the New Year's even with the picturesque view of Kanchenjunga. Now, imagine ringing in the New Year surrounded by the very best of nature.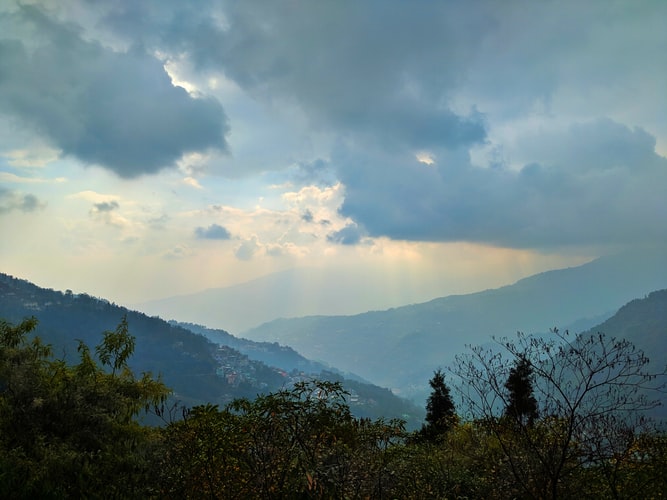 So, here are 6 places you can visit to have a great New Year apart from Goa. From blue beaches, snowy mountains to gushing waterfalls, you can social distance with your family at a new destination.