Connaught Place is one of the most popular spots in Delhi. And if you are on the look out for budget food then it has a lot of options across various cuisines for you to choose from. We found one such van that will come to your rescue when you are craving for that ultimate Chin-jabi food!
What's More?
Located on Kasturba Gandhi (KG) Marg, near Antariksh Bhawan, Daksh Chinese Food is a popular food spot in the area. It isn't too difficult to find this food van, as you will always see people queuing up around it. The two things that make it so popular are the cost of food and the taste! They do not offer a very wide menu but every dish served is absolutely delicious.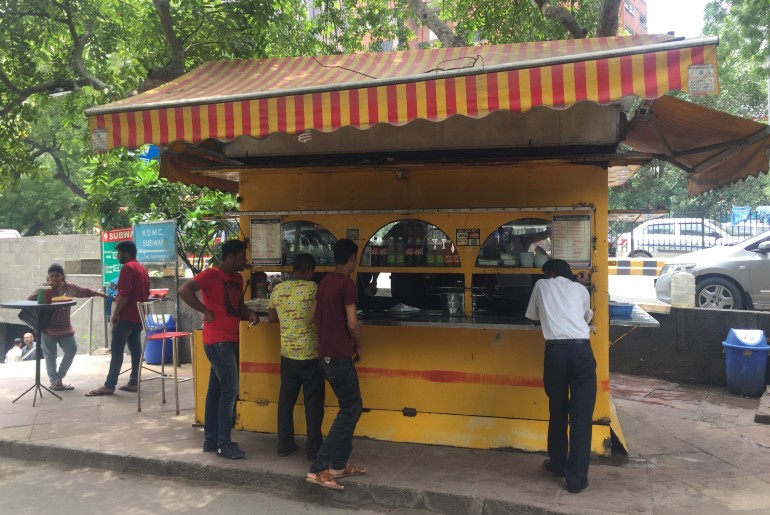 From noodles to fried rice, even spring rolls and soup, they have it all. The best part, it has that amazing flavour of Chinese street food with a Punjabi tadka! Just the way Delhiites like it!
Also read: 10 Things You Need To Explore In Connaught Place, Delhi
All You Can Eat
Daksh Chinese Food offers 15 different varieties of chowmein. You can opt of plain, butter, chicken, paneer, even Singapore-style as well. Along with this, they offer 12 different varieties of fried rice and 14 different kinds of gravy and dry items like manchurian, chilly potatoes and more, that go amazingly well with the other dishes.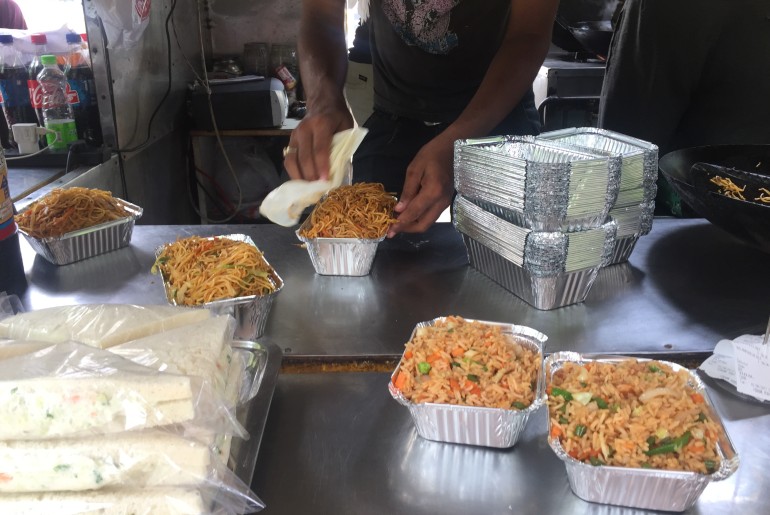 Their preparations of Indian food are just as good as their preparations of Chinese food. They also serve Rajma Chawal, Shahi Paneer Chawal, a wide variety of paranthas, and vegetable subzis to go with it.
Also read: Get Gourmet Food At Ardor 2.1 In Connaught Place Delhi For ₹5!
Even though they do have tables laid out where you can stand and eat, there isn't room for many people. So, we suggest you go in for an order-to-go. Their servings are sufficient for two people. Unless you have an appetite like ours, then order away!
Deets:
Where: Daksh Chinese Food, 22 KG Marg, Near Antariksh Bhawan, Connaught Place, New Delhi
Cost for two: ₹300
Timings: 11AM – 11PM