The monsoon season is here! And honestly, there's no better time than this to explore the length and breadth of India. A season where flowers start to bloom, mountains take on a lush green colour, lakes start to glisten and waterfalls turn glorious; in an instant, a significant part of the country transforms into a mystical paradise during the rains. Sadly, this year, most of us living in cities will not be able to revel in the joy that this season brings due to the coronavirus pandemic. And because it is unsafe to venture out, the least we can do reminisce about the ol' good days where going for weekend monsoon trips was the one of the best things to do and never stop being grateful for those experiences. You can also binge on some movies to relish this monsoon mood.
15 Monsoon Destinations We Could Be Holidaying In Right Now
After much thought and nostalgia, here are the top 15 monsoon destinations we wish we were holidaying in right now.
1. Lonavala, Maharashtra
A rather cliched holiday destination, but honestly one of the best places to visit during the monsoon. Engulfed by rain clouds, mist and bountiful greenery, Lonavala becomes a site to behold during the rains. And right now, sitting at home, we're missing its alluring greenery, breathtaking waterfalls and pleasant climate, all of which would be the perfect remedy to our screen-sore eyes and stressed minds.
Attractions: Bhushi Dam, Pawna Lake, Tungarli Lake, Tikona Fort, Rajmachi Fort, Tiger's Leap and Lion's Point. You can also try Winter Forest Camping Near Lonavala!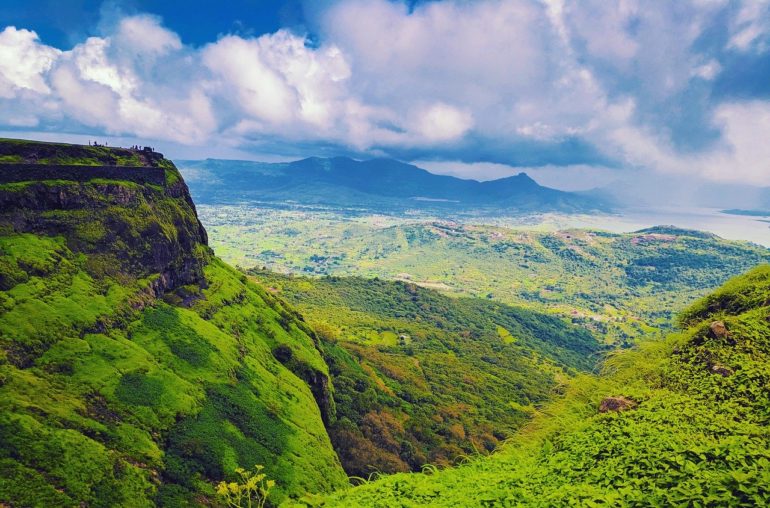 2. Malshej Ghat, Maharashtra
An an altitude of 700 metres above the sea level, Malshej Ghat is an fascinating monsoon destination in the Western Ghats because of its unreal beauty. It is well-known for its gushing waterfalls, splendid lakes, charming mountains, and notably rich flora and fauna. But what makes Malshej Ghat so special is the large flock of migratory pink-legged flamingos that fly in all the way from Siberia. Their mating dance is an phenomenal spectacle, something which we will sadly miss out on this year.
Attractions: Go bird watching at Pimpalgaon Joga Dam, trek up to Harishchandragad Fort, enjoy the cascading waterfalls and go trekking on the numerous trails 
3. Kodaikanal, Tamil Nadu
A dream come true for nature enthusiasts, Kodaikanal is pure magic during the monsoons. Acres of greenery, the delightful scent of rain-drenched mud, mist-covered hills and verdant landscapes, Kodaikanal makes for the perfect monsoon escape. How we wish we could revel in its beauty right now!
Attractions: Visit the Bear Shola and Silver Cascade Waterfalls, Kodai Lake and Byrant's Park. You can also check out this wonderful Homestay At Nakshatra in Kodaikanal.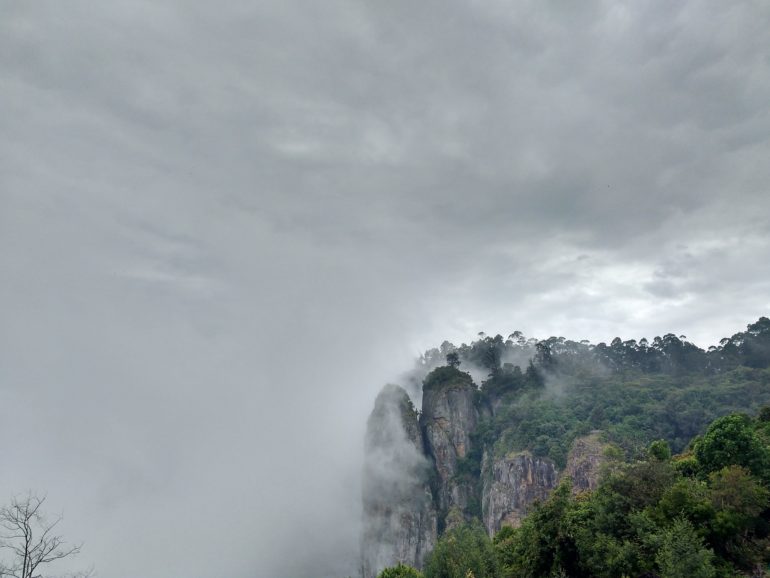 4. Goa
Although the state is our go-to destination all around the year, Goa becomes breathtakingly beautiful during the monsoons. Imagine sipping on a hot cup of tea (or any 'suitable' beverage of your choice), sampling delectable seafood, and riding in the meandering pathways of the state. It's pure bliss. Also, since monsoon is a lean season for tourists, you always end up getting great deals and offers. But sadly, like most times, our Goa plan is cancelled again this year! But there's always a next time, so for now, you can watch these 9 Bollywood Movies That Will Remind You Of Goa And Its Beauty!
Attractions: Visit the Dudhsagar waterfalls, the forested hinterland of Goa and take long walks on the beach!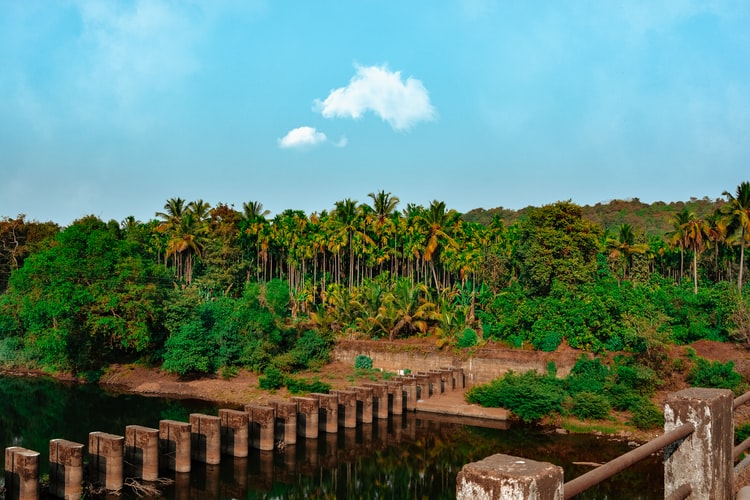 Also Read: 10 Best Cycling Tours In India That You Must Do
5. Coorg, Karnataka
One of the wettest places in southern India during the monsoons, Coorg is a seductive beauty during this season. The stunning green landscapes, coffee plantations, and rugged mountain terrain, make Coorg unreal in the rains. No wonder, it is often called 'Scotland of India'. The majestic beauty of this hill town along with its pleasant weather would have made for such a dreamy escape right now.
Attractions: Visit Abbey Falls, Raja's Seat, Namdroling Monastery and walk around a coffee plantation. You can also Indulge In White Water River Rafting In Coorg.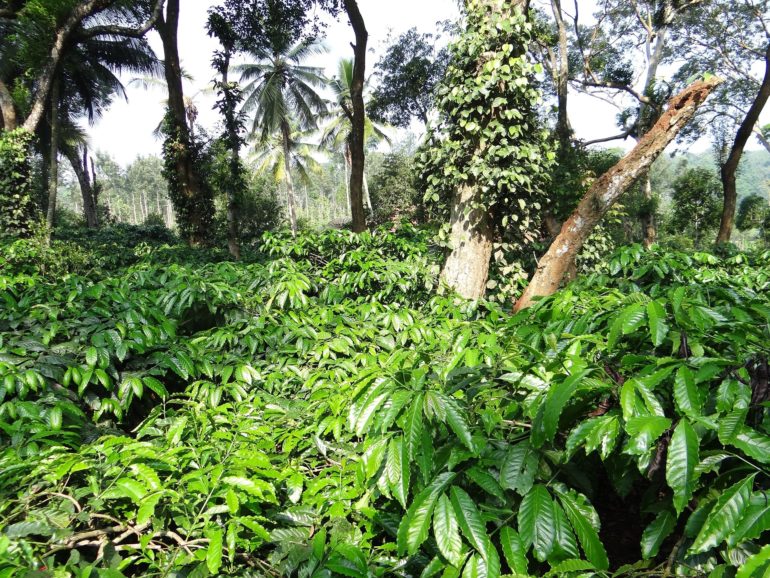 6. Munnar, Kerala
Again an absolute stunner in the monsoons, Munnar is carpeted with lush valleys and emerald-green tea plantations during the rains. Its captivating waterfalls, abundant flora and fauna and rain-drenched greenery makes Munnar one of the finest places to be in during the monsoon. In fact, Kerala as a whole is stunning during the monsoons. Did you Kerala Has India's Tallest Shiva Linga That Is 111.2 Ft High?
Attractions: Go hiking in the Periyar National Park, visit the Mattupetty Dam, Kundala Lake, Eravikulum National Park and Chinnakanal Waterfalls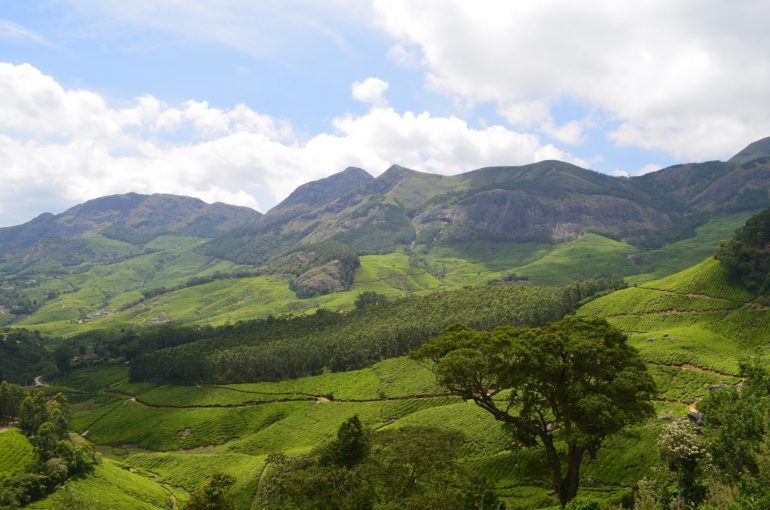 7. Bundi, Rajasthan
If you think Rajasthan is nothing but deserts, you're wrong. About 3 hours south of Jaipur, Bundi, flanked by the Aravallis, is one of Rajasthan's classic tourist destinations. Taking on a beautiful green outfit during the rains, Bundi has a spectacular appeal during the season. While there's a lot to see and visit, we will totally be missing out on the grandeur of the Teej Festival, which is celebrated in August each year, marking the arrival of monsoons with a colorful street parade and fair.
Attractions: Visit the Bundi Palace, the famous stepwell – Raniji Ki Baori, Taragarh Fort, Sukh Mahal and Lake Jait Sagar
8. Shillong, Meghalaya
Do you know Meghalaya means 'Abode of the Clouds', well, that's exactly what you'll see in this north-eastern state. A beautiful destination to be in during the monsoons, Shillong is surrounded by picturesque valleys of the Khasi and Jayanti hills, adorned by numerous waterfalls and living root bridges, and offers an exceptional panoramic view of green natural scenery. What a shame we must miss it this monsoon!
Things one must do: Umiam lake, Laikor Peak, Elephant Falls. For more offbeat things to so, read 10 Best Things To Do In Shillong In Meghalaya
9. Pondicherry
While Pondicherry makes for a perfect year-round destination, the wet months of August to December add a dash of romance to the French colony. The scenic skyline, clouds, and the picturesque European style villas make for the perfect time to walk in the rain with an umbrella in one hand and your lover in the other. How we wish both these impossible dreams would come true in the current scenario!
Attractions: Promenade Beach, Rocky Beach, Auroville, Indulge in Indo-French cuisine
Also Read: 10 Best Road Trips You Can Take In India
10. Ranikhet, Uttarakhand
A charming hill station located in the state of Uttarakhand, Ranikhet, which literally means 'Queen's meadow' is famous for its amazing natural beauty. The serene town offers majestic views of pine trees in its lush green forests. During the monsoons, fluffy clouds stream through the forests, and turn the quaint lil' town into an invigorating monsoon destination.
Attractions: Visit the Bhalu Dam, enjoy the calm of Haidakhan Temple and see the 8th-century shrine of Jhula Devi.
11. Kutch, Gujarat
Wait, are you wondering how does Kutch make a good monsoon destination? Well folks, Kutch turns dreamy during the monsoons, as it gets submerged in water. The never-ending desert plains and with the beautiful horizon makes for such enchanting views, that Kutch might end up becoming one of your favorite monsoon destinations. Only if we could calm our eyes with its beauty right now!
Attractions: Visit Kalo Dungar, Dholavira, Mandvi, Narayan Sarovar Sanctuary
12. Orchha, Madhya Pradesh
The historical town of Orchha turns magical during the monsoons. The Betwa river running alongside it, gushes in full glory, painting the town in hues of greens. The first showers magically transform the historical monuments, temples, and forts, restoring them to their former regal glory. With a picturesque hilly backdrop, the town takes the form of like a life-like painting. Aah, missing out on nature's canvas sucks, right?
Attractions: Jahangir Palace, Riverside cenotaphs, Rai Praveen Mahal, Phool Bagh. Don't forget to visit the Ram Raja Temple, Where Lord Ram Is Worshipped Like A King
13. Mount Abu, Rajasthan
Laying in the green lap of the Aravallis, Mount Abu is a lush oasis. During the monsoons, the region takes on some lush greenery, so much so that one can experience the natural splendor of its lakes, mountains and forests effortlessly. Most of the places in Mount Abu are unmissable delights on rainy days. In fact, their royal charm mixed in harmony with the monsoons makes for a memorable experience.
Attractions: Dilwara Temples, Guru Shikhar, Nakki Lake, Achalgarh
14. Darjeeling, West Bengal
Known as The Queen of Hills, Darjeeling, situated at the foothills of the great Himalayas, makes for a perfect monsoon getaway. It receives heavy showers during the monsoon, and a pristine white blanket envelopes this hill town, making it misty, foggy, and picture-perfect! Also, the numerous tea plantations along the way make for a spectacular sight.
Attractions: Padmaja Naidu Himalayan Zoological Park, Old Ghoom Monastery, tea plantation tour, Hill Cart Road. Also, if you like all things supernatural, don't forget to add Kurseong to your list; it is Darjeeling's Most Haunted Hill Station.
15. Alleppey, Kerala
Alleppey looks spectacular in the monsoons. Lush green fields, beautiful rivers and the famous backwaters makes this place a visual treat. Imagine enjoying a boat ride through the backwaters, canals and lakes and letting the refreshing misty rain caress you, sheer bliss, isn't it? Alleppey, with its abundant natural beauty, and amazing Ayurvedic retreats, can refresh our mind and soul. Something that we could really use right now, don't you agree?
Attractions: Alleppey Beach and backwaters, Marari Beach, Kuttanad, Krishnapuram Palace, Karumadi Temple
We so wish we could be holidaying in these destinations and reveling in the monsoon glory. But, there's always a next time. If you enjoyed this article, let us know in the comments below which one of these is your favorite monsoon destination. Till then, stay safe and keep planning!
Also, don't forget to watch this hilarious video on types of people during monsoons. You will relate big-time1
Also Read: 11 Stunning Waterfalls In India To Enjoy The Monsoon