Born between February 19 to March 20, Pisceans hold travel in high regard as it helps them to introspect and foster their creativity. Being a water sign, they definitely gravitate towards jet skiing, scuba diving and parasailing during their travel adventures. But that doesn't mean that the mountains don't appeal to them. As long as they're in the lap of nature, Pisceans are content. Luxurious hotels and detailed itineraries don't really appeal to them. They like to go with the flow, just like the water. Infact, they are one of the kindest and most intuitive among the zodiac signs. Pisceans, are willing to do whatever their travel companion enjoys doing, as long as they are amidst nature with a flexible day in hand. So Pisceans, here are 6 travel destinations in India you must visit to connect with yourselves.
1. South Goa
The party capital of North Goa might appeal to most. But for Pisceans, the secluded, calm and less touristy South Goa should definitely be on your go-to list. The rich natural environment devoid of noisy tourists and over-priced souvenir shops is your green signal to plan a trip here. From trekking up to the gushing Dudhsagar Waterfalls to relaxing at the secluded Butterfly, Agonda and Polem beaches, you can have a free-flowing day here. Literally! Visit ancient temples and churches, have a leisure brunch of fresh seafood and finally enjoy a host of water activities like dolphin spotting, boat rides and jet skiing here.
Also Read: 6 Incredibly Beautiful Natural Wonders You Won't Believe Are In India
2. The Valley Of Flowers
The UNESCO World Heritage Site of the Valley Of Flowers, Uttarakhand is a bouquet of flowers blessed by God itself. Nestled in Chamoli district, around 300km to the north of Rishikesh this picturesque floral extravaganza is larger than life. Pisceans can immerse themselves in the beauty of nature as they can witness dense forests, glaciers, waterfalls and bridges along the way.  Apart from a wide variety of vibrant blooming flowers, The Valley Of Flowers also houses a range of medicinal herbs. Infact it's believed that Hanuman brought Sanjivani to the ailing Lakshman from the Walley of Flowers.
3. Kumarakom
The crystal blue backwaters of Kumarakom in Kerala can instantly tough the hearts of Pisceans, yearning for a peaceful getaway away from the hustle-bustle of the city. Situated on the banks of Kerala's largest lake, Vembanad, Kumarakom is a cluster of small islands reclaimed from the lake. One can walk around the green paddy fields, feast on delicious local dishes, cruise across the lake in houseboats and visit the famous Kumarakom bird sanctuary.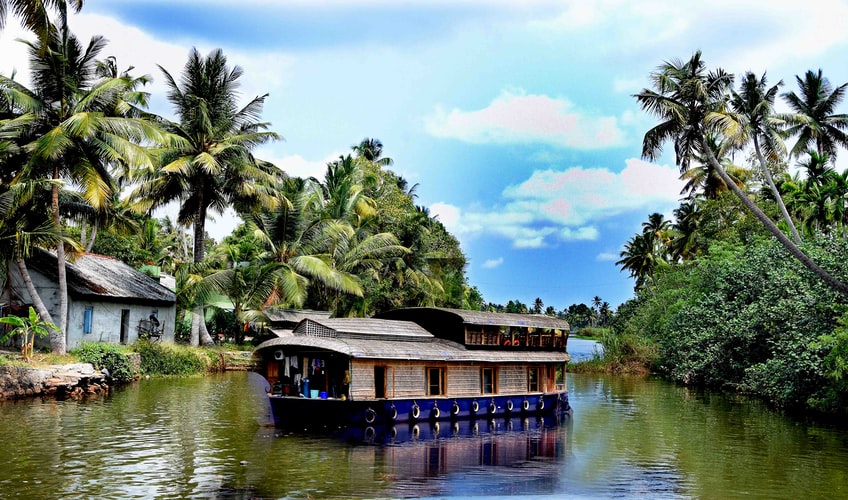 Also Read: Not Europe,This Picturesque New Park Is In Kerala & It's Breaking The Internet
4. Nainital
The charming hill station of Uttarakhand, Nainital is one of the most visited hill stations in North India. Brimming with snow-capped mountains, tall pine trees and colonial structures, Nainital is perfect for Pisceans who'd prefer mountains over beaches. But then again, this 'City of Lakes' offers you a special boating experience at the Naini Lake. Shopping at the Tibetan Market and Mall Road is also an icing on the cake to take back souvenirs for friends and family. Soak in the beauty of the Himalayas from the cosy cottages laced here. When you're in Uttarakhand, visit the Jim Corbett National Park for an enriching adventure. 
5. Mandarmani
A hidden beach destination in West Bengal, Mandarmani is all things nature and luxury. This upcoming beach resort town offers water babies all the white sand, crystal blue waters and bright sunshine they'd always crave for. Mandarmani also houses the longest motorable beach road in India, spanning 13km long. So a long and relaxing drive or bike ride here to watch the setting sun is definitely on the cards. Spot red crabs crawling along the virgin beach and spend hours together just watching the crashing waves as you ponder over your thoughts.
Also Read: 5 Most Scenic & Lesser-Known Places In Coorg To Take Your Instagram Game Up
6. Coorg
When the mountains call, you must go. And the Scotland of India, Coorg, beckons all. Nestled amidst the imposing mountains of Karnataka, Coorg is a mesmerising hill station thanks to its misty meadows, calming lakes, pristine temples and delicious local food. Walk along coffee estates, sip the traditional Bella Kaapi, visit the majestic Abbey Falls, trek up the Madikeri Fort and catch the sunset at Honnamana Kere lake. Whether you choose to stay in a rustic nature resort or a cosy homestay, the natural beauty, and mystic of Coorg will always attract Pisceans.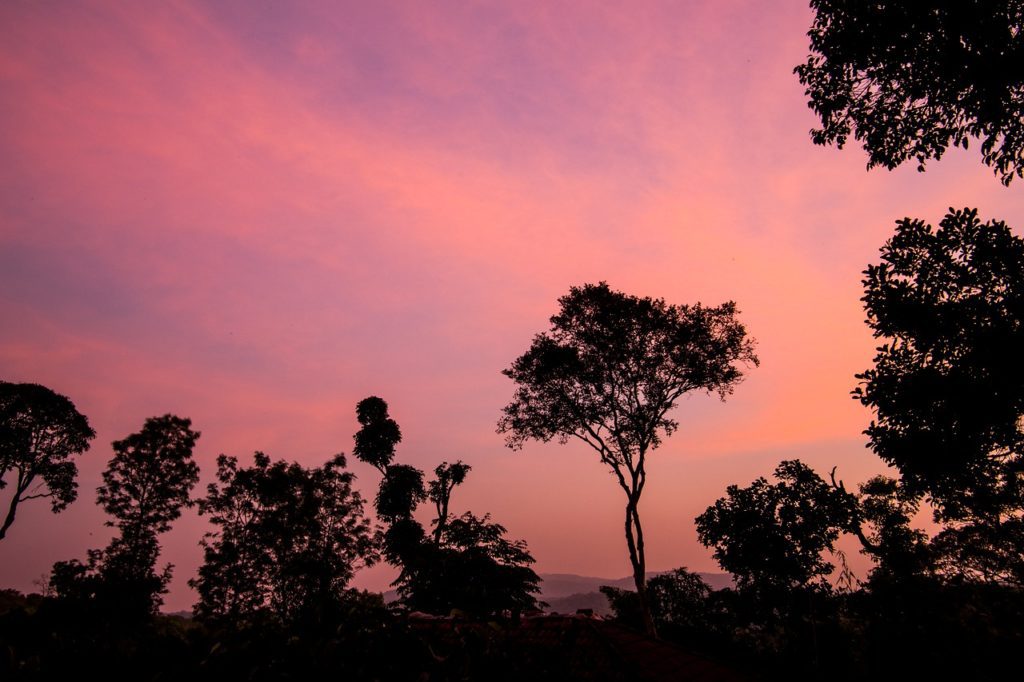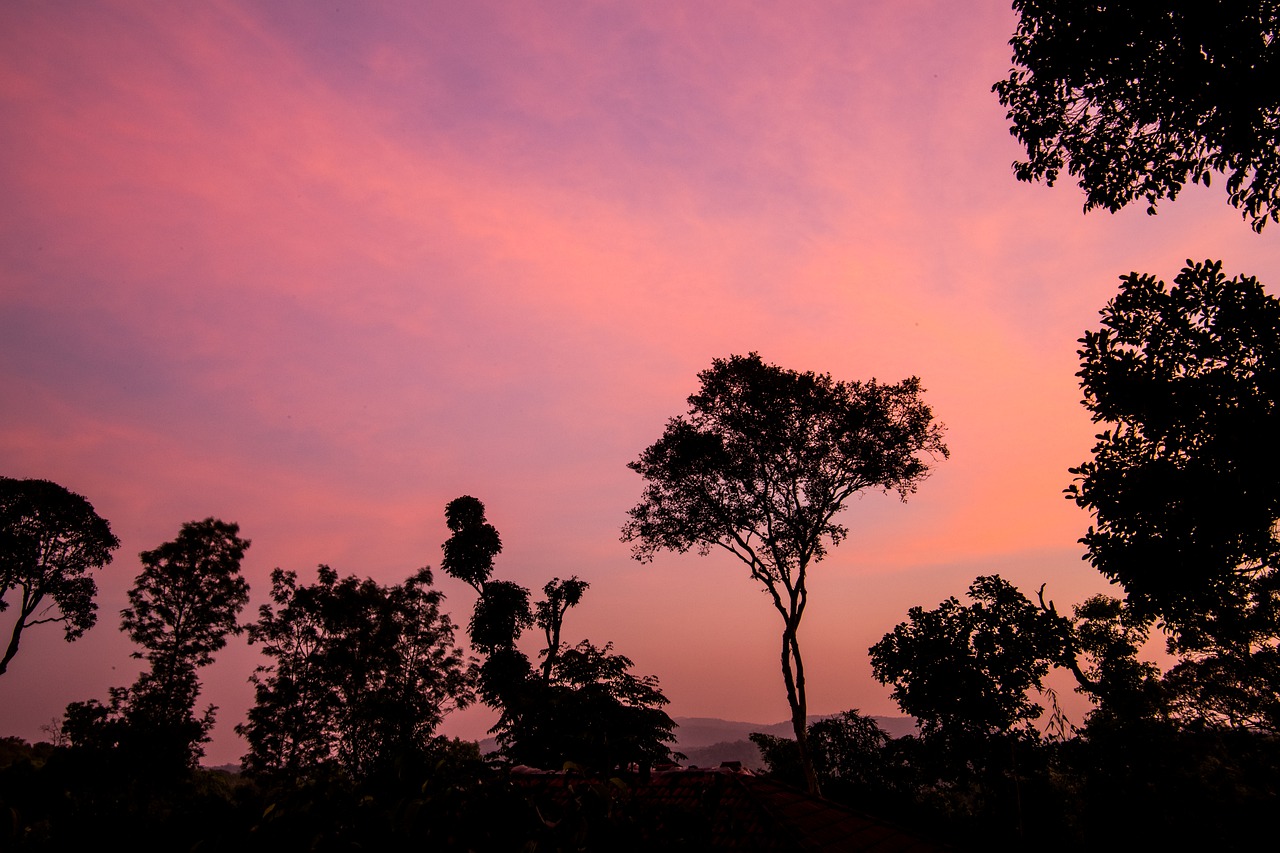 Well, if you're zodiac sign is Pisces, then these are the 6 places you must visit in India for a fruitful travel experience in the lap of nature. So, keep your plans flexible and free-flowing as you always do, and have a heart-touching time here with your loved ones.