Travelling can help you find yourself, sometimes within the journey, and sometimes in someone else. Well, the former one was true for Kaushik until he met Priyanjali, in a country far from his homeland. Kaushik, who lives in the Polish city, Wroclaw met Priyanjali in Poland's capital, Warsaw in 2018. But love started blossoming between them in 2020, when they started travelling together within Poland. And destiny had them stuck together due to the lockdown. They eventually fell in love, became inseparable and finally tied the knot in Kolkata, India in 2021. Here's how things started.
The First Meet: Durga Puja In Warsaw
It was the spring of 2018. Priyanjali, who was then studying in Poland was creating a community with all the Bengalis in the country to celebrate Poila Boishakh, or Bengali new year, in Warsaw. After getting in touch with a good number of people and celebrating Poila Boishakh, she aimed to celebrate Durga Puja too. And Durga Puja is a true emotion for every Bengali, hands down. So, Kaushik came down to Warsaw from his city to attend the festival. It was during that time he met Priyanjali in person. They both found a connection and gradually began to talk on and off on social media platforms.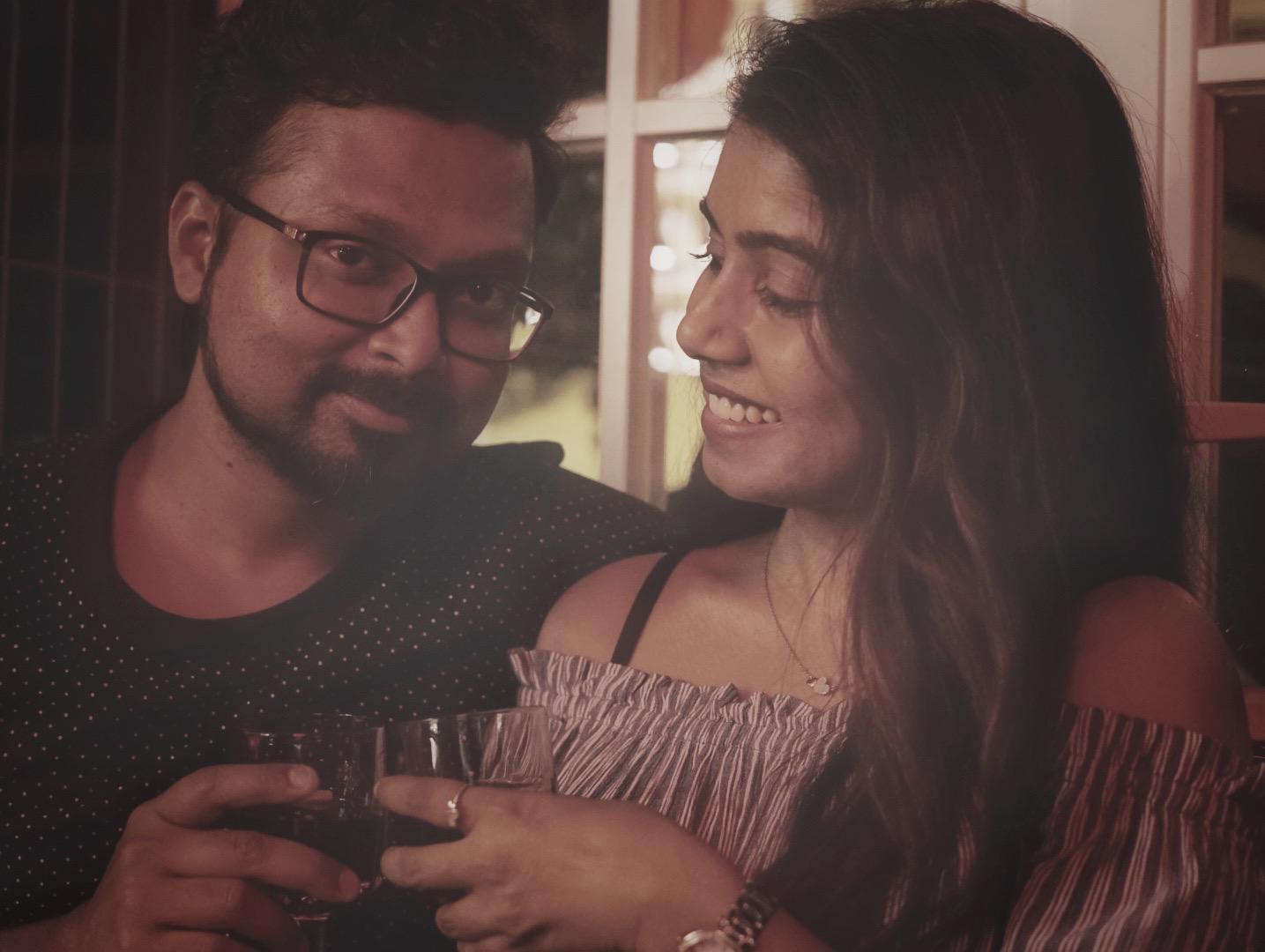 Interactions continued virtually for around two years. In 2020, Kaushik travelled to Warsaw while on a solo trip. On the way, he had a short meet with Priyanjali. He wasn't convinced until he went back to meet her for another time. What happened next? Did he propose? No. They were still in the 'butterfly in the stomach' phase.
Travelling Was The Answer To The Uncertainties
After visiting Warsaw twice, Kaushik told Priyanjali to come over to Wroclaw to explore his city. Priyanjali, who had rejected meeting him on a few occasions earlier, also felt a push this time. So, she went off. Both of them spent some time in the city, but then they had some difference in opinions. They were confused with certain things. But they knew they weren't giving up.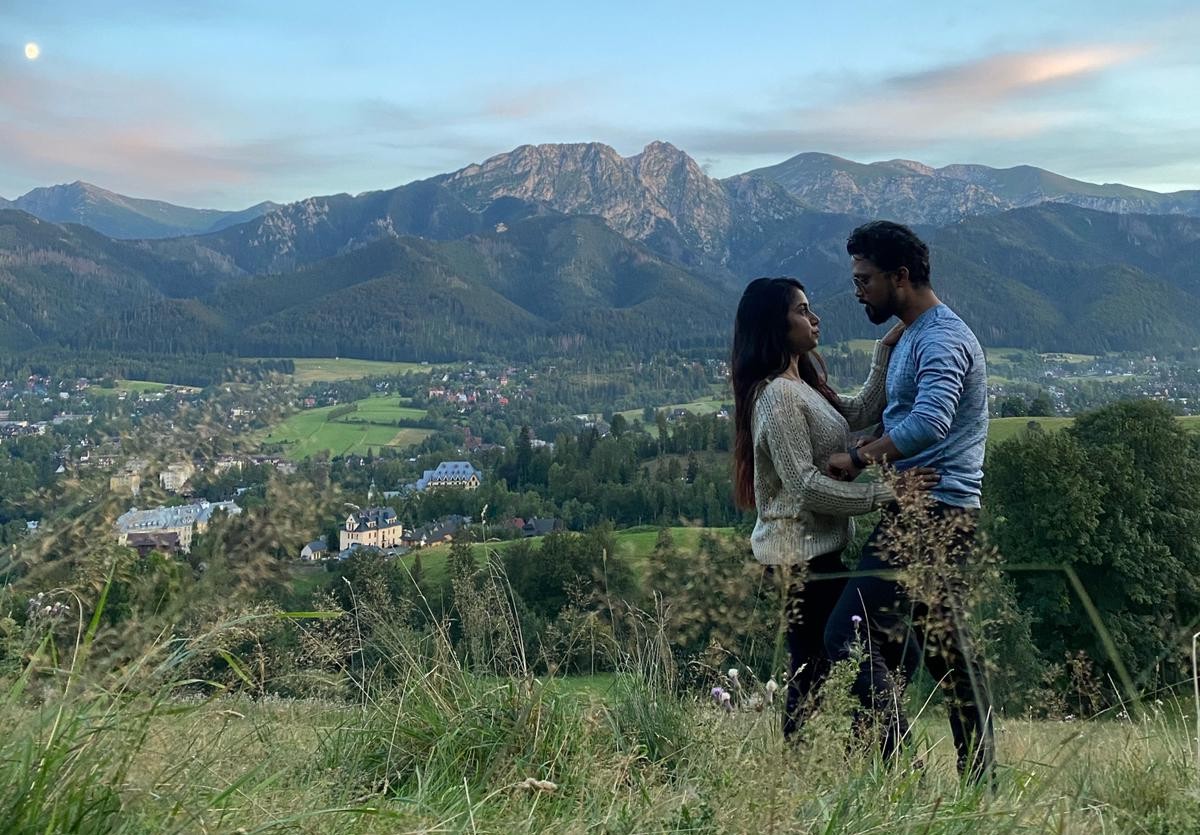 Speaking to Curly Tales, Kaushik said that whenever he is uncertain about something, he prefers to travel to get the answers. He suggested the same to Priyanjali. And to his surprise, she agreed. Kaushik said, "I was happy that in a short span of time she had developed that trust in me." So, they boarded the train and set off for the Baltic sea beach. There, when they spent hours on the shores, soaking in the warm sun and enjoying the ocean breeze, they found a serenity in each other they had been missing in the unknown country for long. They found a home in each other.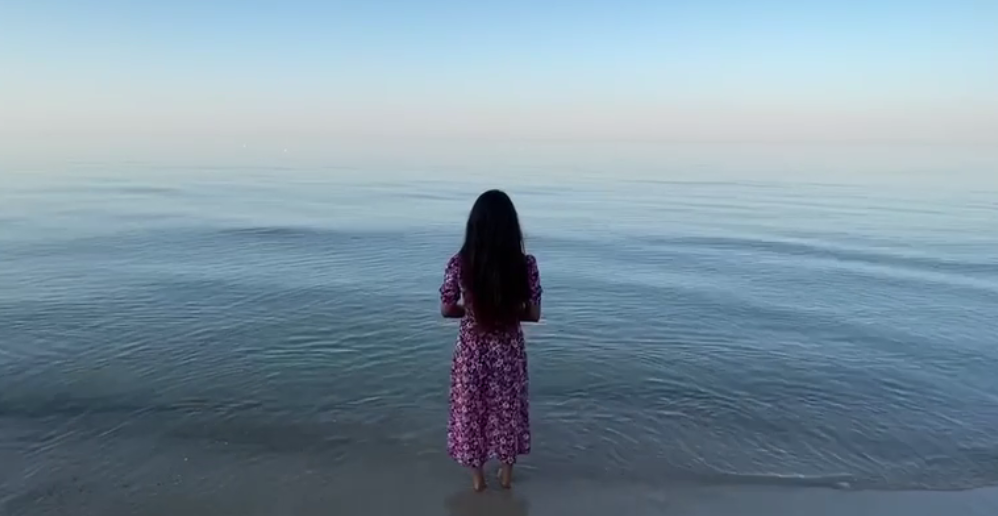 Also Read: This Couple Got Stuck In Bali For 3 Months During Lockdown & Here's How They Survived
A Trip From The Baltic Sea In The North To The Tatra Mountains In The South
When it was time for them to return, Priyanjali insisted that she should go back to Warsaw and continue working from her own place. But the trip mood had not ended for Kaushik yet. He suggested, "Now that we have explored the beach, how about exploring the mountains too." The train bound to Warsaw had its last stoppage at Tatra Mountains. The snowy expanses in Tatra acted like a cherry on the cake in making romance bloom between the two. But here comes the twist.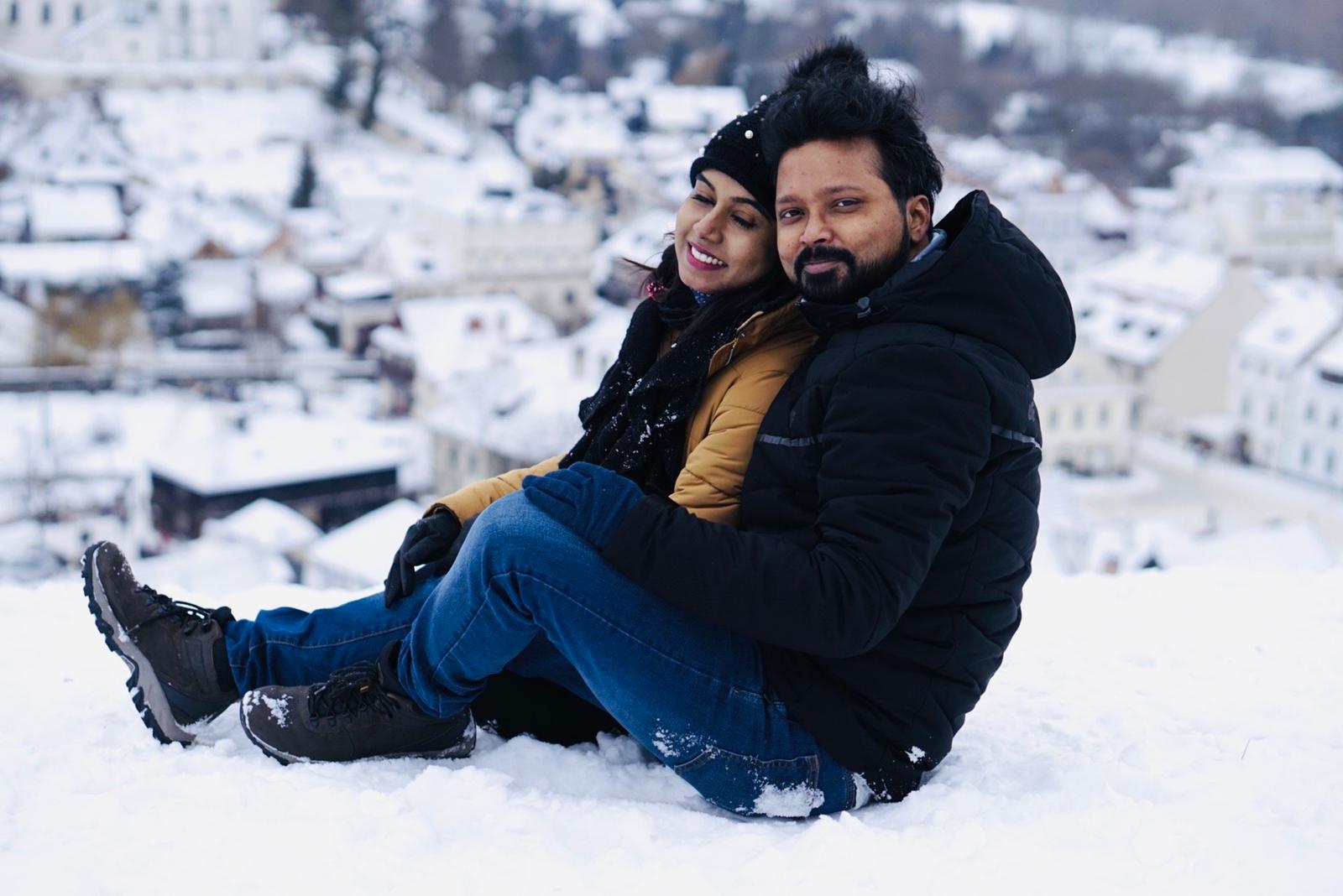 At Tatra, Kaushik received a call from a friend and came to know that cases had started surging and Poland might go into full lockdown soon. So, they completed the trip soon and headed for Warsaw. Meanwhile, Priyanjali's birthday was also in a couple of days.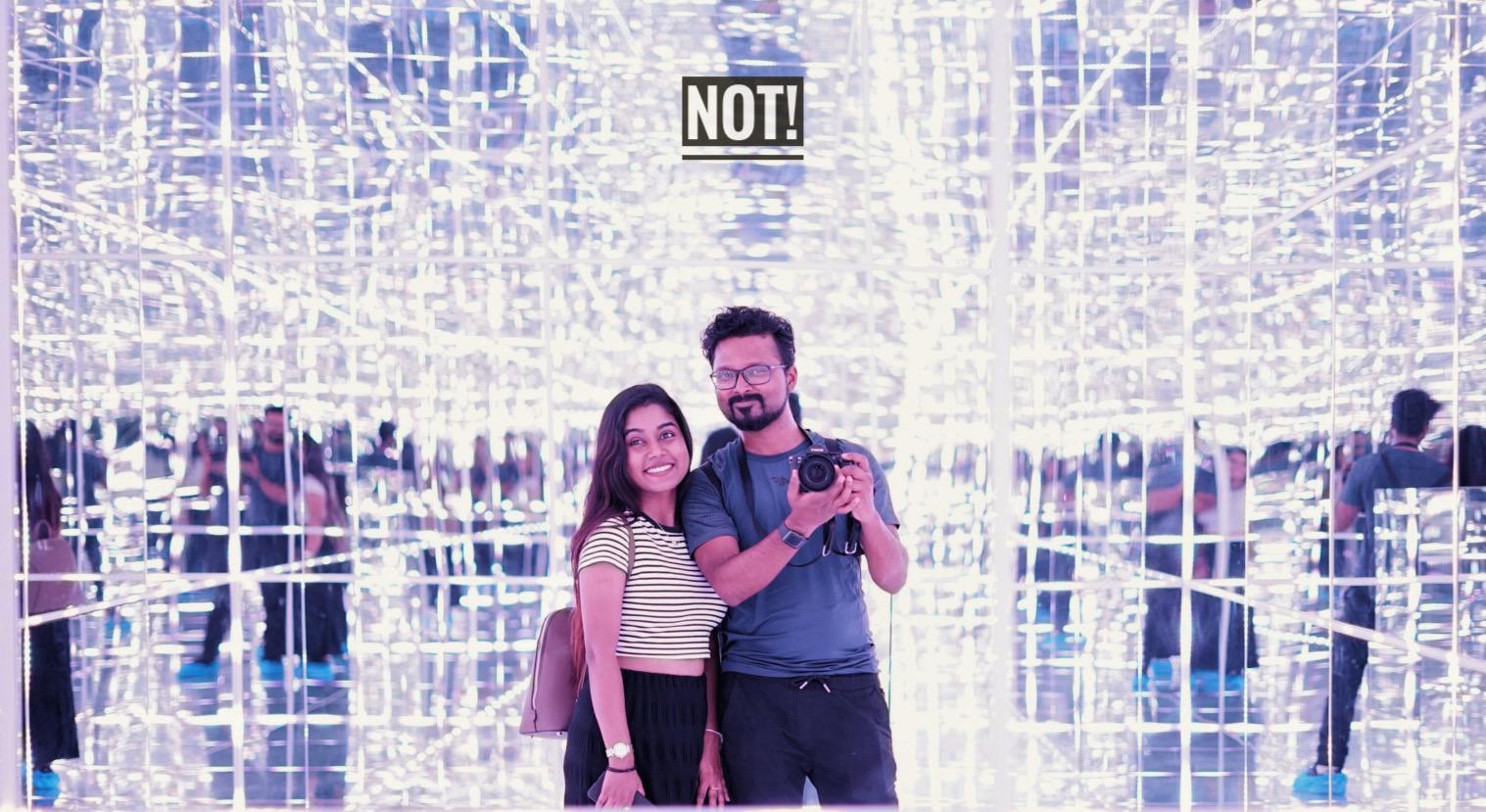 So, Kaushik had planned a hot balloon ride in Krakow. Unfortunately, that got cancelled due to pandemic restrictions. Therefore, he took her to the mirror maze instead. Overall, together they covered Wroclaw, Gdansk, Wladyslawowo, Chłapowo, Gdynia, Zakopane, Krakow and Warsaw in Poland.
And Lockdown Happened…
Poland was shutting down. They knew that flying back home was a distant idea back then. But would they be able to stay away from each other, all alone, all during these months? They did not feel okay. So, with all the working equipment and a few clothes, Kaushik shifted to Priyanjali"s place in Warsaw. At last, they moved in together.
Also Read: This Couple Rode From Vadodara To Ladakh On Individual Bikes Covering 7000Km In 20 Days
Experience In Poland During The Curfew: Medical Structure In EU Countries, Restrictions And More
Speaking about the medical facilities in Poland, Kaushik said, "In Europe, the medical insurance is centralised in all countries. So, whatever be our illness, we don't need to pay anything here for healthcare and medicines. A component of our salary is deducted every month for a government-aided medical facility. This is not an option, this is mandatory. Additionally, our company had covered a private medical facility. This is the general medical structure of EU region. This also covers COVID." He added, "Despite the facilities, the COVID situation was challenging in Poland. However, all the sanitisation protocols were followed very well. And due to the centralised infrastructure, the medical system has been advanced."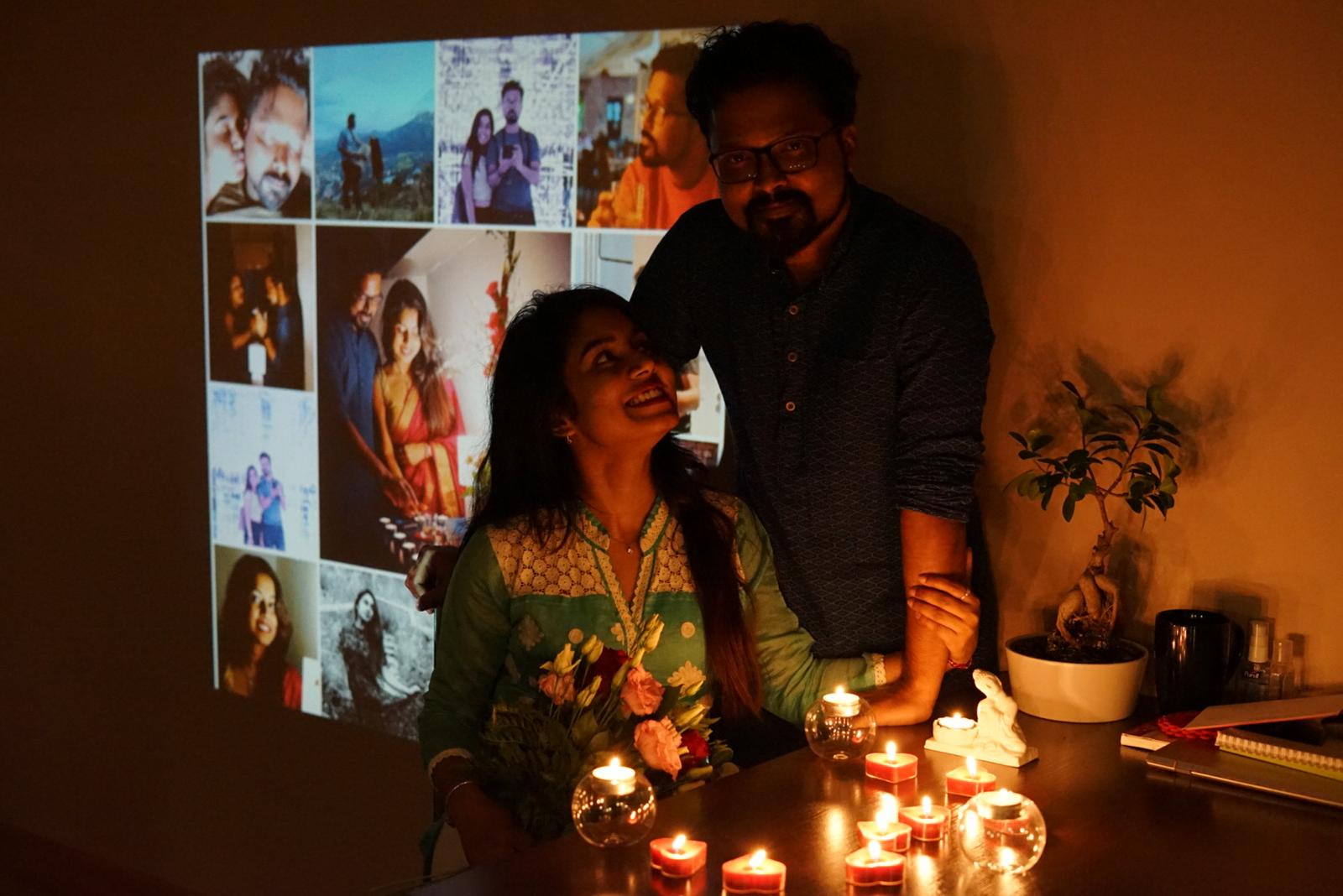 He further stated, "Also, during the lockdown, all restaurants, cafes and shopping malls were closed. The only time we were stepping out was when we were to pick up groceries. During the lockdown, in Poland, grocery stores were open for the elderly between 10 AM and 12 AM. After that, the young crowd and others were allowed inside the stores."
Six months passed like this. They couldn't travel anywhere and were with each other in the same house 24*7. By that time, they already knew they were meant to be with each other for a lifetime.
Making A Move Post Lockdown
Making the first move takes time. isn't so? After six months, the lockdown restrictions had started easing. One fine day, Kaushik gathered the courage to finally throw the proposal. So, he got in touch with Priyanjali's friends and guess what, with a bunch of flowers, was on his knees, asking her, " Will you marry me? "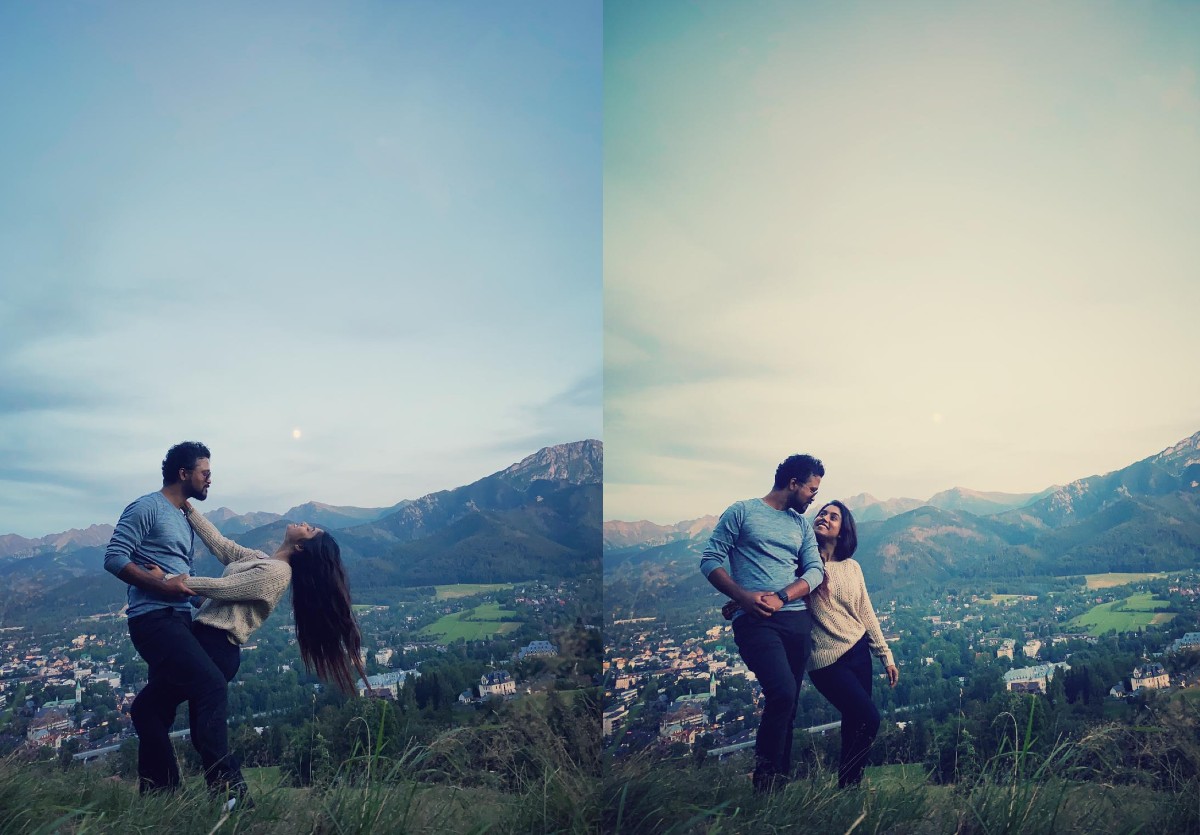 Priyanjali knew the answer, but at that moment, she had no clue about the proposal, and she was overwhelmed. It was a "Yes."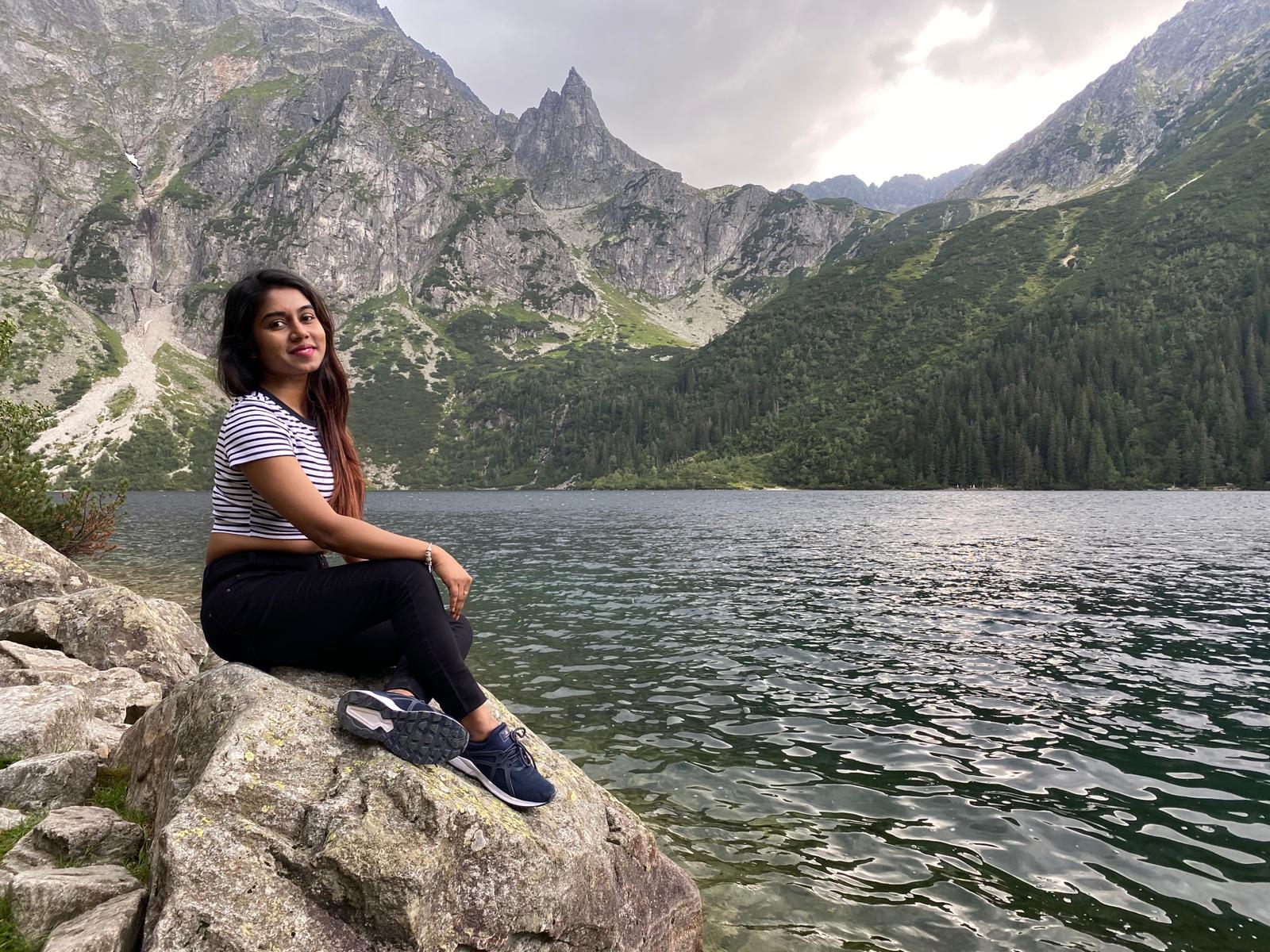 So, what was the next step? They talked to each other's families and suggested a registry marriage in Poland. But both the families wanted to have a social marriage, as per the ritual, back in India.
Their Flights To India Got Cancelled THRICE; Fourth Time They Could Finally Reach India Via An Air Bubble Arrangement After RT-PCR Tests
They started looking for flights to India from Poland. At first, they managed to book a flight with multiple layovers ( Warsaw-Frankfurt-Bangalore-Kolkata) via air bubble arrangement. But that was not the end to the complexities. Their flight got rescheduled and the whole itinerary was changed.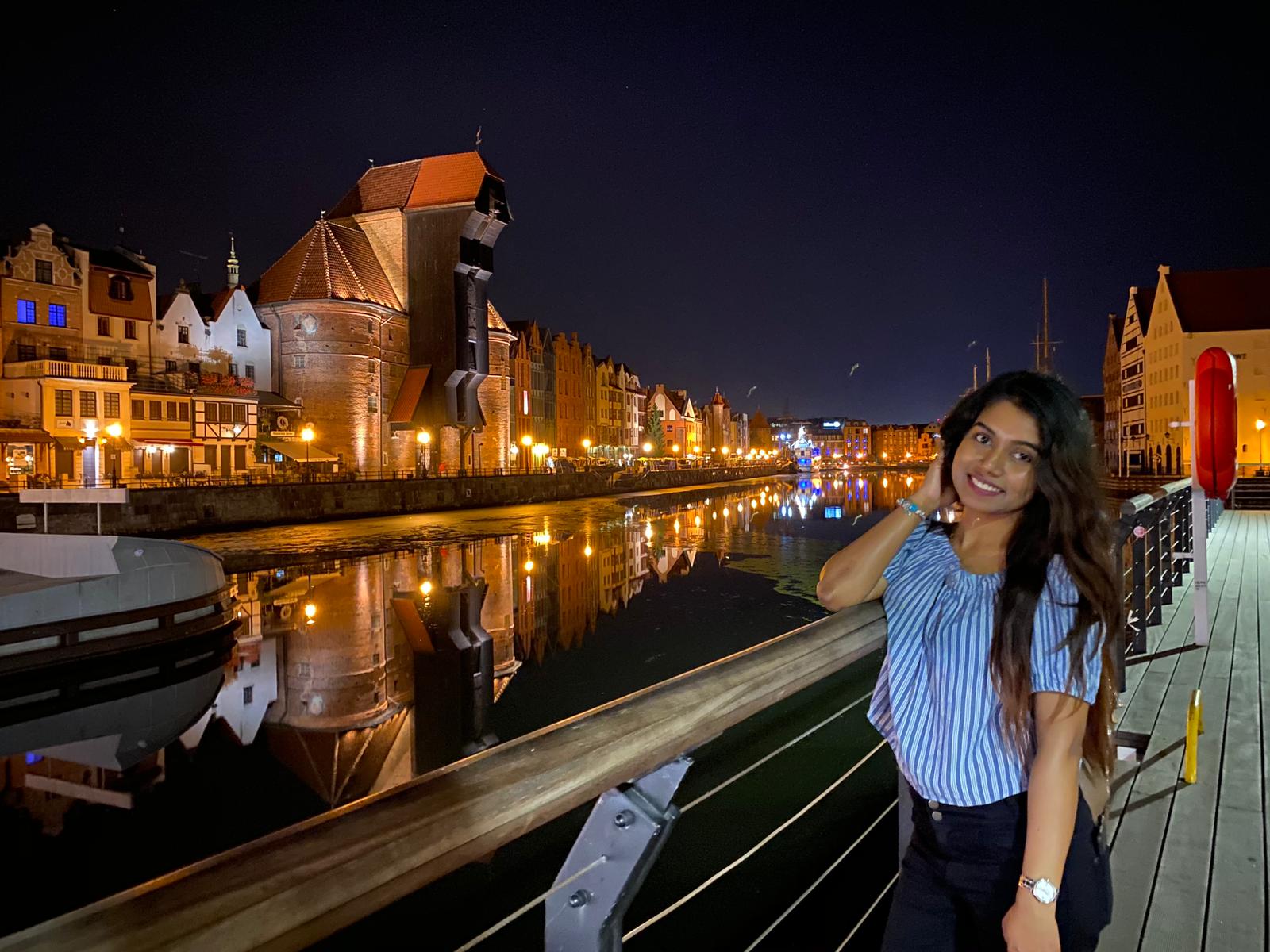 When they thought they were finally returning, their flight got cancelled again. The third time, they faced cancellation yet again. Thankfully, the fourth time, that did not happen. They got their final flight in April 2021, and 48 hours before boarding the flight, they had to undergo RT-PCR Covid tests. They reached India on the first week of April, a few days before the start of the pandemic's second wave. They had their reception hall booked for 200 people. But due to the second wave, taking into account the safety of everyone, they had to reduce the final count of guests to 50.
Also Read: This Indian Couple Gave Up Their Toronto Home For A Campervan & Have Already Spent 7 Months On Road
The Big Day…
With only the closest of people around, they finally had their wedding. After their wedding, they also continued monitoring the health of all the 50 guests for a week.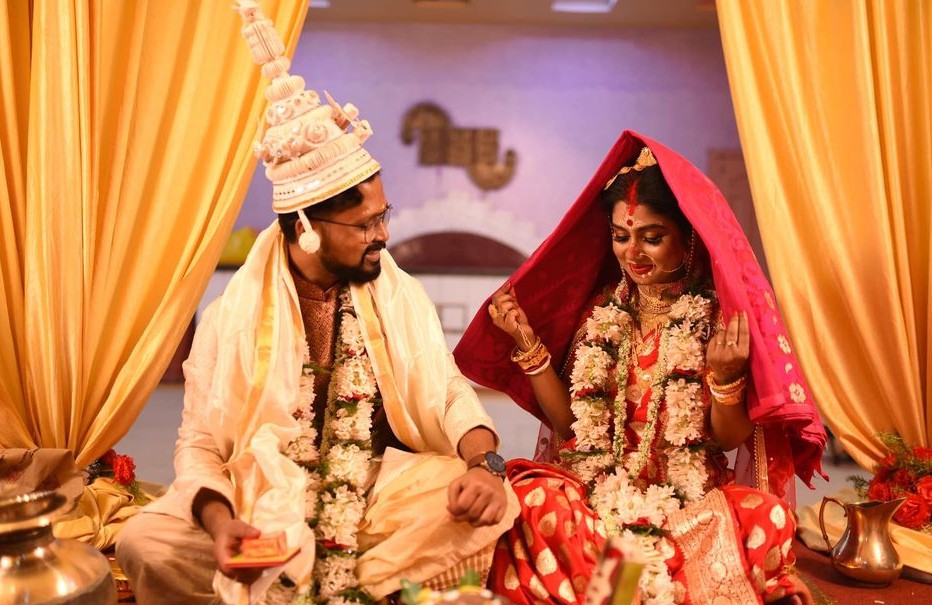 When asked about how they managed to make all marriage arrangements from abroad, Priyanjali said, "We made full use of online technology. For booking the marriage hall and makeup artist, I was helped by my mother and best friend Shreya."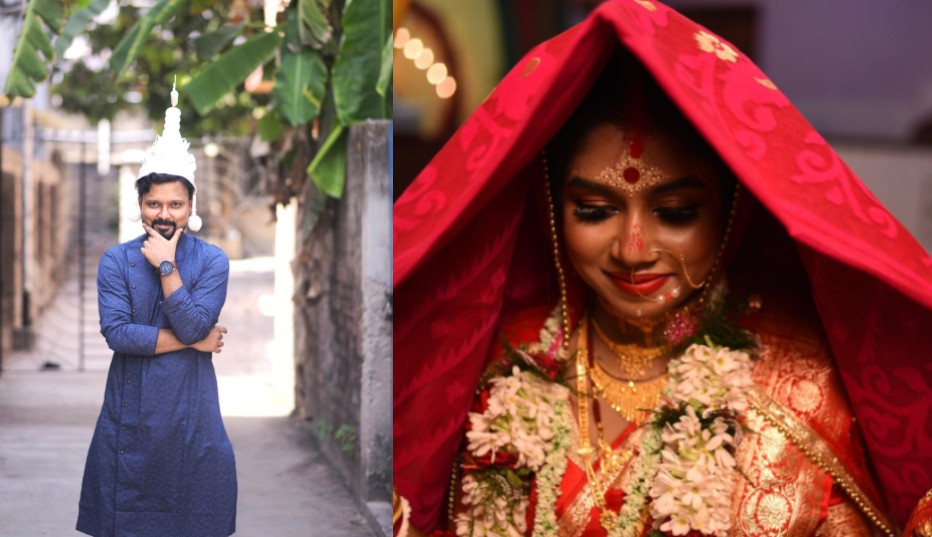 A Bengali wedding usually takes place for three to four days. Due to the pandemic situation, they arranged everything in one day. Now that they are married, they are ready to fly back and if all the regulations permit, they will be in Poland by next month. Before departing, the duo left us mesmerised by sharing their beautiful story. Rab Ne Bana Di Jodi!
As told to Suchismita Pal.