Ayodhya, the birthplace of Lord Rama has been one of the most significant heritage and pilgrimage destinations in India. With the construction of the Ram Mandir in progress, Ayodhya in Uttar Pradesh is all set to gain a more prominent place as a tourism hub. The Uttar Pradesh Chief Minister Yogi Adityanath announced the development of a new international airport named after Hindu deity Lord Ram to be ready by December 2021. Once the Ram Mandir gets inaugurated, the city expects to welcome tourists from all over the world. The international airport will cater to this demand. Read on to know more about the 'Lord Ram' International Airport.
'Lord Ram' International Airport To Come Up In Ayodhya
The Uttar Pradesh Government plans to develop more tourist spots along the lines of the grand Ram Mandir in Ayodhya to boost tourism in the state. The Yogi Adityanath-led BJP government announced the construction of an international airport named after Lord Ram in Ayodhya. The government expects to complete this airport project by December 2021. An official spokesperson for the CM at the news agency IANS stated "The government believes that there will be huge tourist traffic – both domestic and international – in Ayodhya when the construction of grand Ram temple is completed. The airport will further facilitate this."
Also Read: International Flight Operations To Begin At Kushinagar Airport By Diwali
Uttar Pradesh Government Approved ₹525 Crores For Airport Construction
He added that the government shall draft a proposal to grant international status to the airport. They will send this to the concerned authorities for approval. Furthermore, they also conducted a survey in May to identify land for landing larger aircraft. " Uttar Pradesh minister for Civil Aviation Nand Gopal Nandi stated that the Yogi-government approved a sum of ₹525 crores for the airport construction. They already spent a sum of ₹300 crores. They are currently in the process of acquiring more land.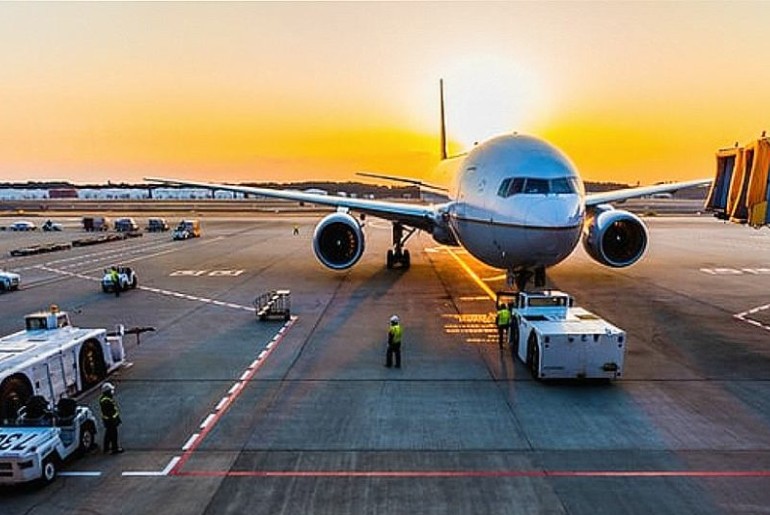 Also Read: Noida Authorities Replace Night Safari Project To Make India's Biggest Film City
Apart from the 'Lord Ram' International Airport in Ayodhya, authorities also remodelled a railway station. State authorities also connected Ayodhya to Purvanchal Expressway for direct access to Lucknow and Varanasi airports. A 192-km highway connecting holy cities, Kashi and Ayodhya is also under construction. The Uttar Pradesh government believes that after the construction of the Ram Mandir, Ayodhya will become a global tourist site. Meanwhile, watch this video to know about India's unusual temples.