Every Indian state celebrates a variety of festivals, but if you want to celebrate some of the festivals in their most authentic form, you should visit these cities. We curated a list of popular festival destinations of India which you should not miss. Here's where you should go to celebrate the festivities in their utmost originality.
Also read: 10 Dreamy Indian Travel Destinations To Visit After The Pandemic
1. Diwali in Varanasi
Diwali is celebrated across India with grandeur, but Dev Deepawali celebrated in Uttar Pradesh stands out from
the rest. Dev Deepawali of Varanasi is celebrated after 15 days of Diwali where thousands of devotees worship the goddess Ganga by taking a dip in river Ganga. This festival is also known as Tripotsav as it marks the victory of Lord Shiva over demon Tripurasor. During these festivals, stairs of Varanasi ghat is decorated with diyas and every devotee visiting this place, prays the goddess with 'Deepdaan' ritual. Looking at the mesmerising view of Ganga aarti ritual that takes place in the evening, you will feel as if stars have fallen from the sky. Did you know Marijuana Is Now Legal In Varanasi?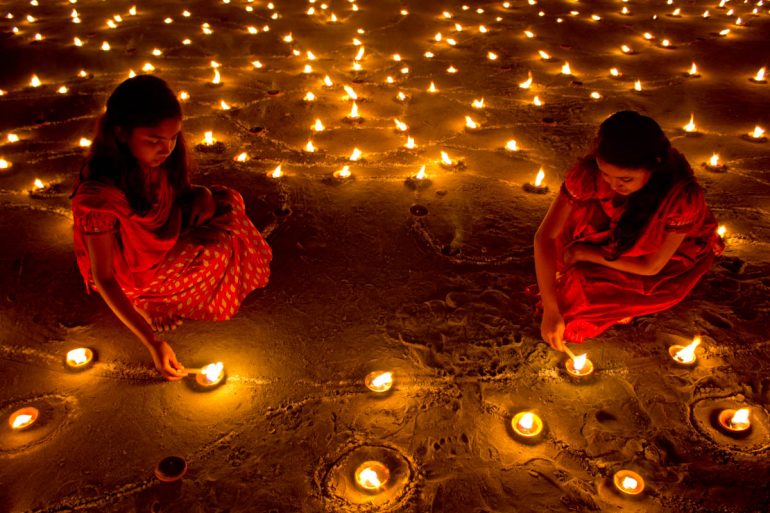 2. Dusshera In Mysore
Dussehra is known as Vijayadashami, in the rest of India, the festival is celebrated for one day whereas, in Mysore, this festival is celebrated over a period of 10 days. Dussehra is such a grand festival in Mysore, that Mysore palace is decorated with 1,00,000 light bulbs and the grand throne of the court is placed in Durbar hall for public viewing,
on the last day of the festival. The royal family of Mysore worships the idol of goddess Chamundeshwari, after which her idol is carried on elephant for the traditional procession. This festival is also celebrated with a torchlight parade, laser shows, vintage car rally and shopping festival in Mysore. Here is a List Of 10 Destinations In India That Are Perfect To Settle Down At Post Retirement.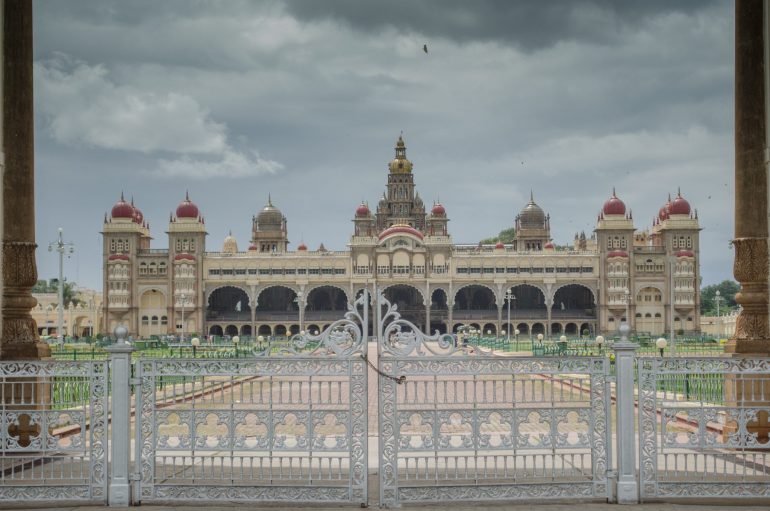 3. Navratri in Gujarat
This festival is celebrated in celebrated colours over a period of 9 days, it is everybody's favourite, but youngsters
love it most. Navratri is a festival of dance, music and lots of fun. The dance form which is performed in Navratri is also known as raas garba, which is also sometimes followed by dandiya.  To enjoy this festival in its authentic form, do visit Vadodara in Gujarat, The United Way Garba. Here are 6 Different Ways In Which Janmashtami Is Celebrated Across India.
4. Onam In Kerala
If Kerala is God's own country, Onam is Kerala's own festival. There is no place other than Kerala to enjoy Onam in its most real form. This festival is celebrated to welcome mighty Mahabali, where homes are decorated with flowers and an elaborate meal of 13 dishes is prepared in the house of every Keralite. This festival becomes more eventful with traditional events like Kathakali dance, snake boat race, clap dance and  pulikali procession where artists are dressed as tigers and hunters. Here are 5 Reasons Why Onam Sadhya Is Served On A Banana Leaf.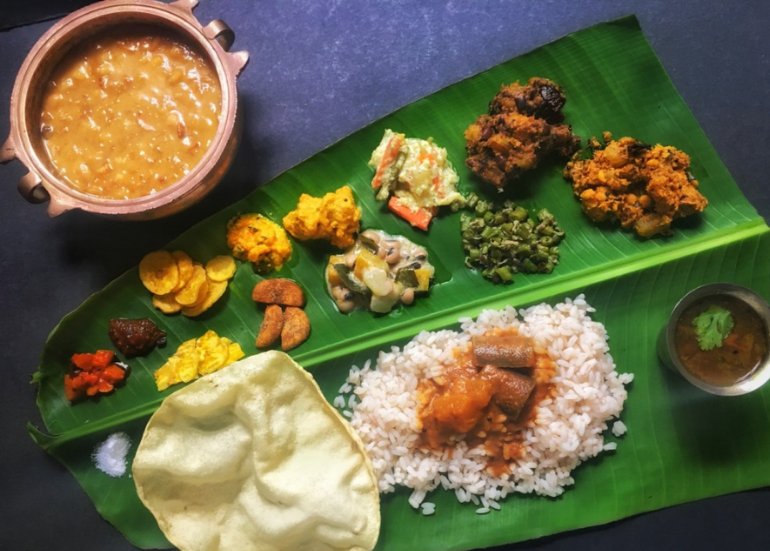 5. Christmas In Goa
With a calm and party vibe of Goa and approx 400 churches, Goa is the best place to celebrate Christmas. From attending midnight masses to watching a spectacular firework show, eating homemade chocolate to attending Christmas eve dance party, there is no other a place to witness well-lit lanes during Christmas, like in Goa. Celebrate The Biggest Christmas In Pune At Phoenix Marketcity's Tinsel Town.
6. Holi in Uttar Pradesh
Everyone is a huge fan of this festival of colours. Along with people applying colours on each other and playing with water guns and water balloons, this festival is celebrated with dance, DJ and bhaang in cities. But if you want to experience this festival uniquely, then surely visit Barsana In Uttar Pradesh where women hit men with a stick and 'braj ki holi'. In Vrindavan, Holi is played with flowers, and these are few once in a lifetime experiences you must have. Here are 5 Secluded Islands In India For Your Next Social- Distanced Holiday!
7. Independence day in Wagah Border, Punjab
Punjab has given many freedom fighters to India, and there is no place on earth which can provide better patriotic feel than Wagah border in Punjab. The Wagah attari ceremony happens daily since 1959, where people from India and Pakistan gather at their respective border. There are many events held at this festival where people enjoy dance music and patriotic song. Nothing matches singing the national anthem standing at the Wagah border. Travelling To Punjab: No Quarantine Required When It's For Less Than 72 Hours.
Visit these places to experience the festival in their best form. Do let us know where would you like to visit in the comment section below.