North India encompasses ancient ruins, glorious places of worship, picturesque mountains and delicious street food. It's truly a sensory experience that you must partake with your loved ones. Right from the most Googled monument in the world Taj Mahal, to the snowclad mountains of Ladakh, we put together the perfect list of incredible tourist spots in North India that you must visit, at least once in your lifetime.
1. Agra In Uttar Pradesh
To commence this list of best tourist spots in North India on a glorious note, Uttar Pradesh's Agra tops our list. Agra houses the ultimate symbol of love, the Taj Mahal. Every year tourists from all across the world flock here with their loved one to get a glimpse of this magnificence. Apart from Taj Mahal, Agra houses other UNESCO Heritage Sites like the Agra Fort and Fatehpur Sikri. Moreover, History fanatics and architecture buffs are sure to have a gala time ever musing over the Mughal art and culture on display. Agra is definitely a feast for the eyes and the heart.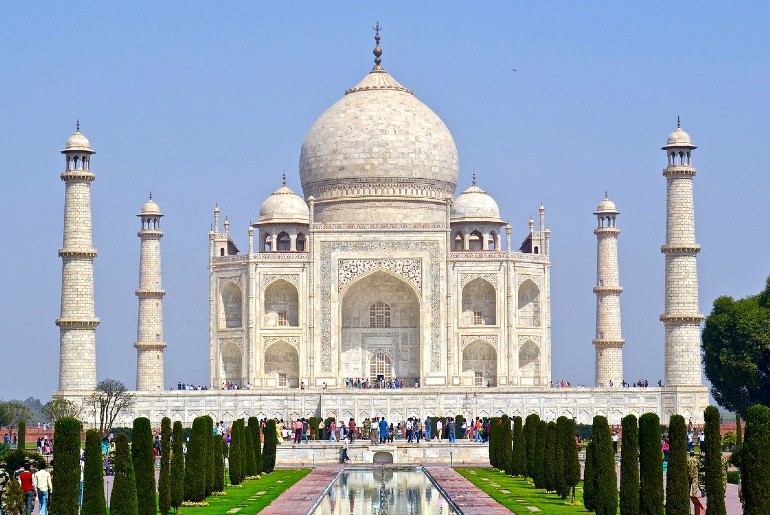 2. Leh In Ladakh
Surrounded by two of the world's majestic mountain ranges the Great Himalaya and the Karakoram, Ladakh is a mystical destination in North India. The snow-capped mountains, freezing lakes, tall pine trees are simply a calling for photographers and artist. When you're in Ladakh, visit Leh, the largest town of this UT. It houses charming markets, monasteries and exuberates the rich culture of this place. Go on jeep tours, rafting high-altitude trekking and unleash your inner adventurer. It's popularly said that in Ladakh a person can mystically suffer from both sunstroke and frostbite at the same time. Well, to know more about Ladakh,  check out our virtual tour below. 
3. Nainital In Uttarkhand
Honeymooners! If there's one tourist spot in North India you must visit for the perfect honeymoon, it's definitely Nainital. Nestled amid the Kumaon Hills this quaint hill station in Uttarakhand is built around a uniquely shaped lake. And that's why its popularly known as the 'City of Lakes'. The best part about Nainital is that you can experience a pleasant climate throughout the year. The snowcapped hills and tranquil lakes will offer you a nostalgic charm of its own.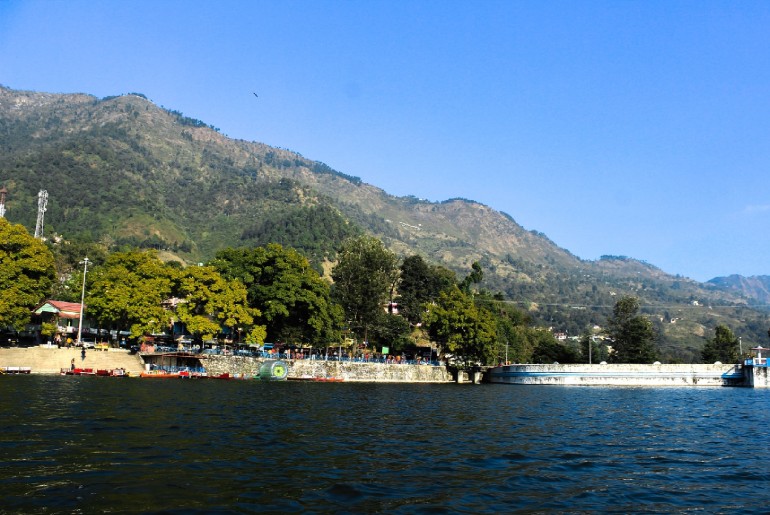 Also Read: Gorgeous Lakes Of Nainital Will Make You Strike Off England's Lake District From Your List
4. Varanasi In Uttar Pradesh
If you wish to seek the spiritual side of yourself, then go on a pilgrimage to Varanasi. The photogenic ghats of the river Ganga, century-old temples, divine evening aarti is a glimpse into the extraordinary. The peaceful vibes and demeanour of this place will surely revitalize your soul. When you're here, visit the Dashashwamedh Ghat and Vishwanath Temple. And don't forget to gorge on the hot chaat and the refreshing creamy lassi!
5. Spiti In Himachal Pradesh
Himachal Pradesh's Spiti is all about scenic villages, panoramic glaciers and gorgeous mountains. It's one fo North India's hidden gems. Moreover, the vibrant monasteries like the Tabo Monastery and Ki Monastery add to the spiritual serenity of this place. Apart from exploring monasteries, you can go for trekking, hiking, paragliding and even biking here. Spiti is a favourite amongst the photographers and film-makers from across the world.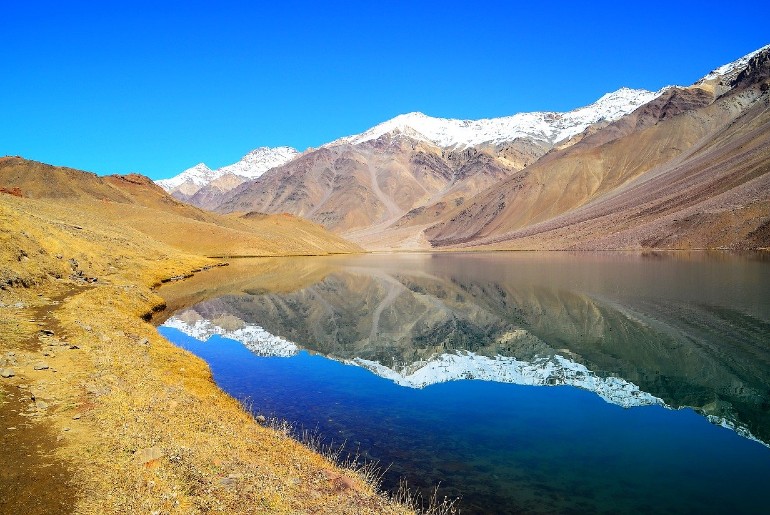 Also Read: Lahaul & Spiti Are The Best Places To Visit If You're Looking To Unwind From The Busy City Life
6. Auli In Uttarakhand
Skiing enthusiasts! Let me break it to you. You don't have to go all the way to Switzerland to immerse yourselves in your favourite activity. Because India has Auli. The Uttarakhand hill station is India's prime ski resort destination. This winter wonderland has apple orchards, pine trees, snow-covered mountains, white slopes perfect for skiing and trekking. What more do you want right? Tourists can visit here anytime during the yea and explore the mountain ranges of Nanda Devi and Mana Parvat apart fro skiing and visiting the Chenab Lake. Let's just say the mountains are calling you!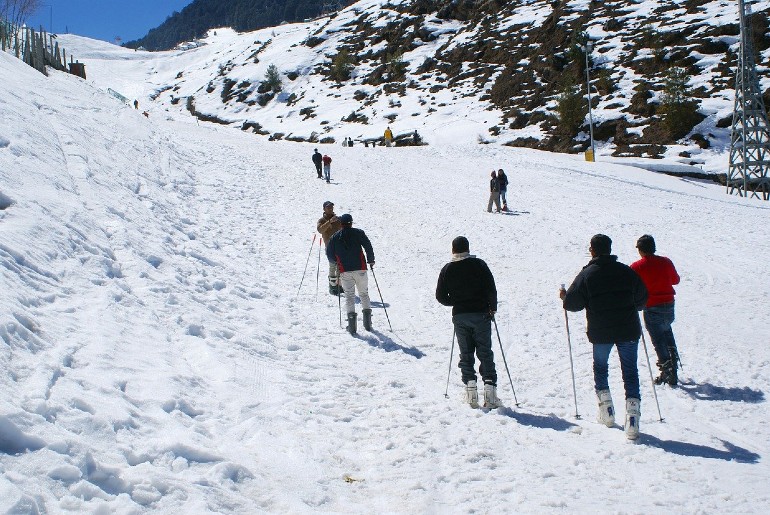 7. Delhi
Your Bharat Darshan is incomplete without visiting the capital, Delhi. The capital city of India is a testament to the former Mughal rule. Historical monuments like the Red Fort, Jama Masjid, Humayun's Tomb and Purana Qila are a traveller's delight. Shopaholics can shop their hearts out at India's oldest and busiest markets, Chandni Chowk. And don't even get us started on the food. Right from buttery paranthas, succulent soya chaap to spicy kababs you can have everything and more here in Delhi.  Delhi is undoubtedly one of the finest tourist spots in North India.
8. Lucknow In Uttar Pradesh
Get a glimpse of royalty in Lucknow, the 'City of Nawabs'. The regal lifestyle and polite Lucknowi people add to the charm of this capital of Uttar Pradesh. Lucknow is one of the best tourist spots in North India. The manicured gardens, rich culture, delicious Awadhi cuisine attract tourists from all over the country. When you're here visit the Rumi Darwaza, gorge on the Lucknowi kababs and biryani and of course indulge in street shopping at Hazratganj Market.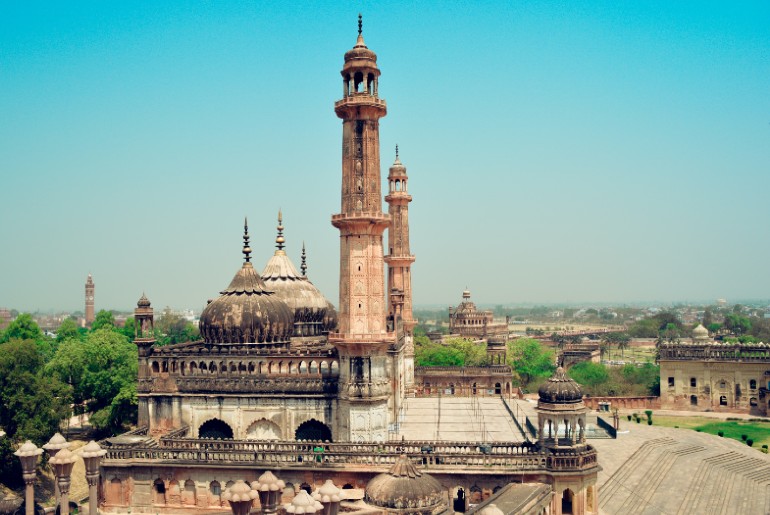 Also Read: 10 Things To Do In Lucknow – The City Of Nawabs
9. Amritsar In Punjab
Punjab's Amritsar is the spiritual and cultural centre of the Sikh religion. The Golden Temple of Amritsar stands tall with pride here. Eating a humble meal of langar and paying your respects at the Golden Temple here is nothing short of serenity. Amritsar also houses the Jallianwala Bagh Memorial. It's preserved in the memory of people who were wounded and killed here during the colonial rule. Amritsar's satiating food, monuments holding centuries of memories and spiritual abodes make sit one fo the best tourist spots in North India.
10. Patnitop In Jammu & Kashmir
Patnitop in Jammu & Kashmir is truly a hidden spectacle in India. The abundant Meadows and snow-capped peaks of the Himalayas here is truly nature at its best. Patnitop is popular for its skiing and trekking activities. You can also visit its water springs, go paragliding and play golf here. Patnitop also has India's highest ropeway, which you shouldn't miss for the world. The splendid views of the mountains with a host of adventure activities is just perfection. Visit here during the winter season to have a gala time in the snow.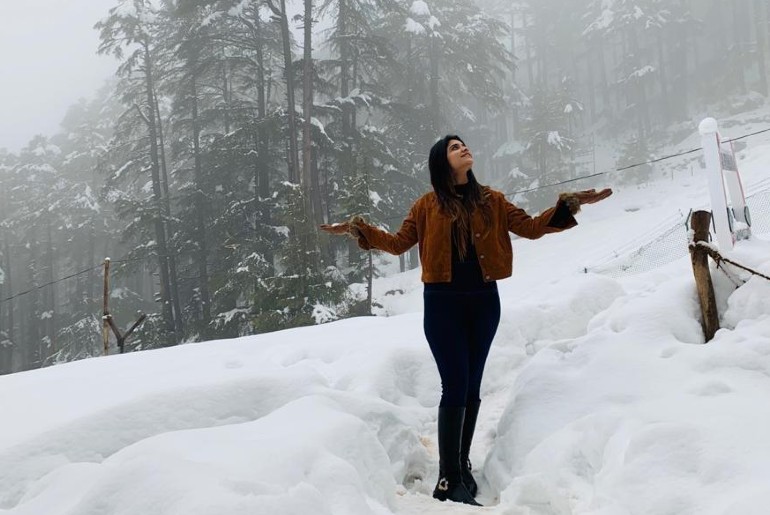 So these are some of the best tourist spots in North India that you must definitely add to your bucket list. The snow-capped mountains, adventure activities, ancient monuments and sumptuous food will definitely leave you asking for more.