The deadly coronavirus continues to spread across the country, defying geographical boundaries. This brings us to question how safe it is really to travel during this time? And while we have a choice to avoid leisure trips, the essential travels cannot be put in the backburner. Well, the only way out during the pandemic is to be extra cautious while travelling and staying informed about the travel rules in each state so that we do not get a shock on arrival.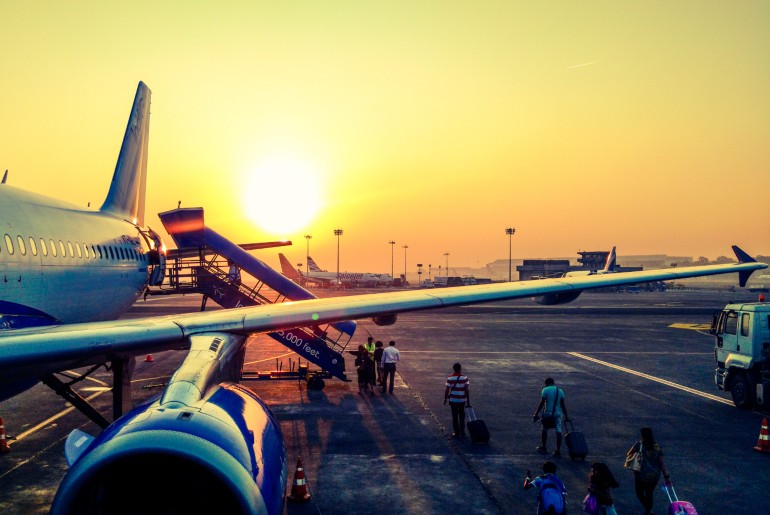 1. Goa
Goa is now open for tourism, and we do not have to carry a negative report for COVID-19 anymore. You also don't need any pass to travel to Goa. However, if you exhibit specific COVID-19 symptoms, you may have to get tested at the airport and quarantine until your report comes negative. International travellers if tested positive need to quarantine for 14 days. 
2. Karnataka
Karnataka announced significant relaxations for inter-state travellers by doing away with mandatory registration on the Seva Sindhu application. The state has also removed 14-day home quarantine for those who travel from other Indian states. Travellers now will also not be subjected to a mandatory medical check-up at the entry of the state borders. International travellers need to submit a self-declaration form and undergo two week's quarantine. 
3. Kerala
Kerala is not doing away with the e-pass system yet. As per the state government's rules, to travel to Kerala one has to register on the Jagratha e-portal and wait for the approval of their request to be approved. Travellers will also have to provide with e-pass at border check-points, and their temperature will also be checked there. According to new guidelines, tourists must stay in Kerala for a minimum of 3 to 5 days. And they must present COVID-19 negative certificates and the booking receipt for accommodation. Kerala Opens For Tourism; Issues New Travel Guidelines With Minimum 3 Days Stay.
4. Tamil Nadu
For intra-state travel, you would need an e-pass obtained by submitting details of Aadhaar or ration card. The state recently relaxed the e-pass norms for travel between districts within the state. E-passes for those who come from other states and abroad are, however, only given to people with medical emergencies, weddings or deaths. Both domestic and international travellers need to quarantine for 14 days after reaching Tamil Nadu. 
5. Puducherry
Following the Centre's direction that there should not be any travel restriction on interstate travel, the government has decided that no e-passes will be necessary to move to and from the Union Territory. 
6. Andhra Pradesh
To get to Andhra Pradesh, citizens will need to register on the Spandana website and also get an e-pass. All symptomatic and asymptomatic people from Chennai, Delhi, Gujarat, Mumbai, Rajasthan and Madhya Pradesh will be sent to institutional quarantine. They will be tested on admission and after again after seven days and if found negative will be sent for seven days home quarantine. If the swab is positive, passengers will be either sent for treatment or advice to remain under home quarantine as per their symptoms.
7. Himachal Pradesh
Himachal Pradesh has thrown open spots of religious importance that had been shut since March. While a lot of tourist places are open to the public, visitors to the state still need to register themselves online before visiting adhere to all safety norms. The hotel industry in Kullu-Manali reopened from October 1. Himachal Pradesh Reduces Minimum Stay For Tourists From 5 To 2 Days.
Also Read: Atal Tunnel: World's Longest Highway Tunnel In Himachal Pradesh Becomes A Tourist Hotspot
8. Uttarakhand
Uttarakhand has relaxed norms for visitors to its state as the country enters Unlock 4.0. One of the significant curbs that will no longer be applicable for those tourists is the cap of 2000 visitors a day. The state was previously allowing only 2000 visitors a day from other states, and e-permits were also required for the same. Uttarakhand tourism department launched a pilot project where tourists will get discount coupons worth ₹1000 for their stay in hotels. , Tourism Minister Satpal Maharaj announced this as a way to boost tourism in the state.
9. Maharashtra
With Unlock 4.0 in the offing, the Maharashtra government is all set to relax rules regarding intra-state and inter-state. No e-passes or separate permission will likely be required for the movement inter- or intra-state.Now you can take an RT-PCR test at Mumbai Airport and skip the institutional or home quarantine that is otherwise mandatory for all passengers not carrying a negative test result. International travellers need to take 7 days of institutional quarantine and 7 days of home quarantine. Domestic travellers need to take home quarantine of 14 days. While the service is only for arrivals, it will be rolled out for all departures shortly. The express testing facility is located near the exit gates of CSMIA's Terminal-2.  Visapur Fort In Maharashtra Has A Staircase Waterfall & Monsoon Is The Best Time To Visit.
10. Delhi
While in some cities of the country Covid test is compulsory, Delhi doesn't need a test. However, the capital of the country has been taking stringent measures for all international arrivals where they need to undergo seven days of institutional quarantine at a government facility at no cost. They can also choose to quarantine at designated hotels, and following this, they need to undergo seven days of home isolation. Delhi's Indira Gandhi International Airport launched India's first coronavirus airport testing facility on September 11.  The facility at the Terminal-3 of the Delhi airport offers a walk-in option.  International passengers without a valid COVID negative certificate can book their slots well in advance. Passengers can get their test results in just four to six hours. For domestic passengers, the city has a straight-forward rule of seven days of home quarantine for those with no return tickets.
11. Gujarat
All the asymptomatic domestic travellers entering Gujarat will not need to quarantine. However, all passengers entering will need to self-monitor their health for 14 days. Please note that it is mandatory for all passengers arriving in Surat to fill the online 'Novel corona self-reporting form' as well as download the SMC Covid-19 tracker app. International travellers will have to go for institutional quarantine for 7 days, followed by home quarantine.
12. Punjab
For domestic travellers, 14 days of home quarantine is mandatory in Punjab. However, there is an exemption for corporate and business travellers living in the state for 72 hours or less. All passengers must mandatorily register on COVA Punjab app before commencing their journey. You can provide the boarding pass as an e-pass for travel to and from the airport during the curfew period. International travellers need to go for institutional quarantine for 7 days, followed by 7 days home quarantine. They can skip the institutional quarantine by showing a negative COVID-19 RT-PCR report. 
13. Tripura
Covid test is being conducted for all arrivals in Tripura. The state health officials will perform the test, and passengers will not need to pay for the swab test. People with a history of foreign travel in the past 28 days will be kept in institutional quarantine until the test result is out. Tripura Mechanic Invents Social Distancing Motorbike. All incoming travellers to Tripura need to undergo 14-day home quarantine. 
14. Rajasthan
Covid test will be conducted for all the symptomatic passengers upon arrival following the thermal screening. They can then choose to home quarantine depending on the result. The state also advises all airlines to submit passenger's details with mobile numbers in advance on flights.inward@rajasthan.gov.in. International travellers need to go for institutional quarantine for 7 days, followed by home quarantine.
Also Read: Top Desi, Rajasthani-Style Hotels To Spend Your Weekend In Jaipur
15. West Bengal
Air India announced that all travellers arriving in West Bengal and Tamil Nadu will now have to submit a negative reverse transcript-polymerase chain reaction (RT-PCR) COVID-19 test report. The new rule applies to passengers travelling from Dubai, Abu Dhabi and Sharjah to India. No institutional quarantine is required in West Bengal. All asymptomatic travellers need to quarantine for 14 days. 
16. Assam
Assam requires travellers to take 2 days institutional quarantine and 8 days home quarantine. Any air passenger who leaves Assam within 72 hours of arrival need not undergo quarantine. The visitor will only have to provide a copy of the return ticket indicating. However, other visitors will have to take a Rapid Antigen Test (RAT) immediately on arrival. If the result is negative, they will be allowed to proceed. If the test result is positive, the passenger will have to undergo treatment as per the protocol for COVID patients," stated the order.
17. Sikkim
Sikkim has reopened for tourism on October 10. Tourism will resume in Sikkim in a graded manner. In the first phase, the state will allow only domestic tourists and foreign nationals. All tourists travelling to Sikkim should provide an e-pass with the arrival and departure dates mentioned in it. It is compulsory for tourists to get a "Travel Card" by registering on the Sikkim Tourism Web Portal prior to travelling. The tourists must have the card at all times during their travel in Sikkim. Tourists will also need to provide a valid COVID-19 negative certificate conducted within three days before arrival. The authorities have directed hotels and homestays not to reserve rooms for tourists if they are not registered on the government web portal.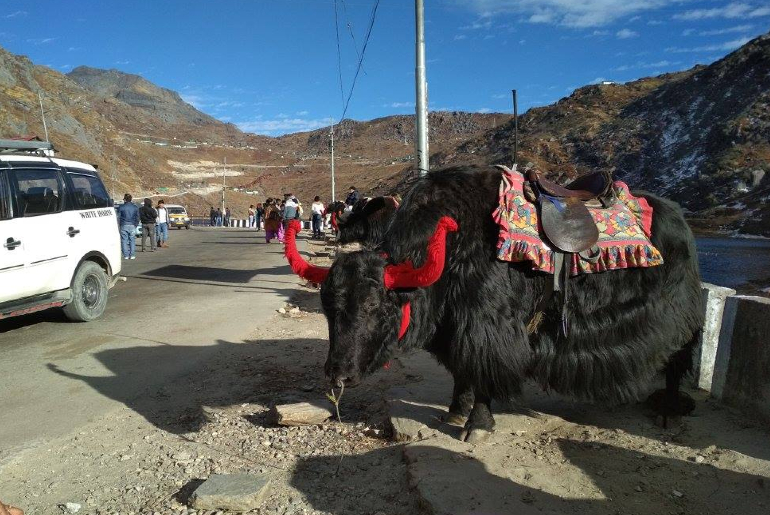 Also Read: These 7 Stunning Lakes Of Sikkim Are Sure To Mesmerise You
If you're travelling now, ensure to follow all the precautionary measures. Travel only when it is absolutely necessary and try to avoid public transport. Stay safe, stay responsible!