Rakshabandhan is a weirdly magical occasion- it is meant to celebrate siblinghood, but it always misses out on the quirks of bonding! No hair pulling, no snatching remote controls, no announcements of embarrassing nicknames in front of guests? Hmm. But as a magical day, it calls for a day loaded with some delectable sweets! Sharing or no sharing, the occasion of Rakshabandhan is incomplete without its fair share of mithais. On that note, we bring to you 10 Must Have Sweet Dishes On Raksha Bandhan:
1. Shakarkandi Halwa
If you're looking for a dish that takes a little deviation from sooji or aate ka halwa, shakarkandi halwa is the perfect sweet to try. This dessert follows an easy recipe: Roast some boiled shakarkand (sweet potatoes) in ghee, add some cardamom and nutmeg powder, and viola! Your shakarkandi halwa is ready to be devoured! Also, did you know sweet potatoes can brighten up your mood?
Also Read: Old Delhi Possesses A Secret – Safed Gajar Ka Halwa
2. Flavoured Kaju Katli
This silver draped sweet is like a VIP guest at every occasion. Kaju Katli is a rich, delightful sweet essentially made from milk, sugar, and of course, cashews. You can perk up your kaju katli by adding a hint of kesar, mango or even strawberry for some extra flavour. Also, did you know about this bistro in Thane that serves kaju katli flavoured macaroons?
3. Kheer
What I like the most about kheer is that it tastes amazing whether it's hot or cold. This dish has several delicious versions you can choose from, like rice, vermicelli, wheat, and sago. Make sure you add some finely chopped dry fruits like cashews, almonds and pistachios to give your kheer some crunch. Another interesting version of this is the Nutella Brownie kheer, served by La Kheer Deli in Pune.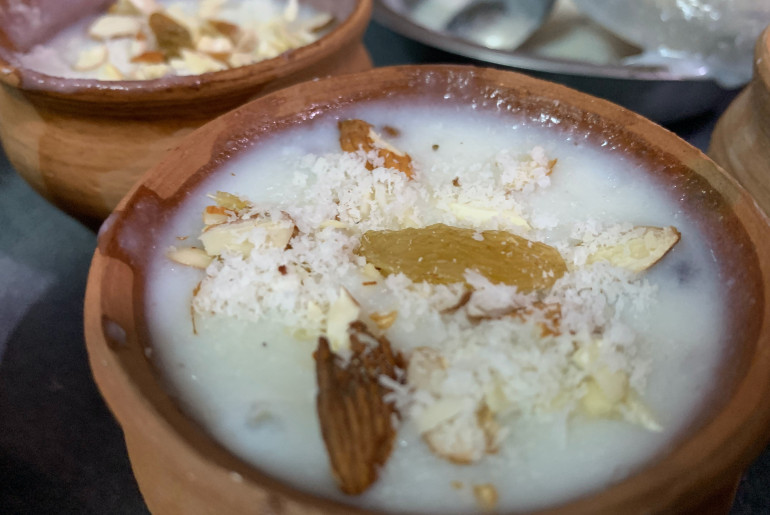 4. Mysore Pak
With an interesting honeycomb-like texture, Mysore Pak is a popular sweet dish hailing from South India. The dish has a hard texture on the outside, but has a soft, melt-in-your-mouth texture inside. Did you know about this mysore pak shop that is one of Deepika Padukone's favourites?
Also Read: 16 Best Sweet Shops In Bangalore For 2020
5. Gulab Jamun
There are two types of people in this world: those who take a little spoonful of the sweet at a time, and those who pop an entire jamun at one go! A forever competitor to rasgulla, this rose syrup-soaked delicacy makes for a must-have sweet dish on Rakshabandhan. You can also opt for kala jamun, which is darker than its golden-brown counterpart. Meanwhile, the dish is also gaining popularity in the West!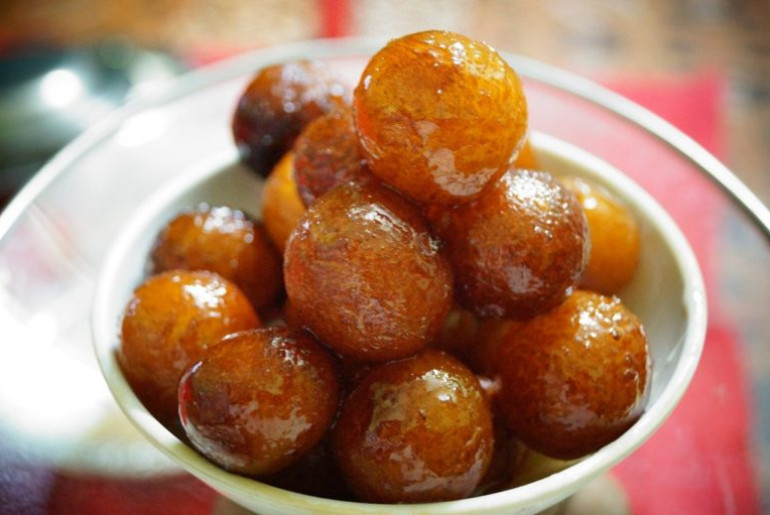 6. Jalebi
Jalebi is hands-down an iconic sweet treat, especially because of its spiral shape and crunchy texture. Best eaten piping hot, with a generous serving of rabri. The dish is quite popular and can be found in almost every sweet shop in India. If you're feeling competitive, you can challenge your sibling to finish off a huge jalebi!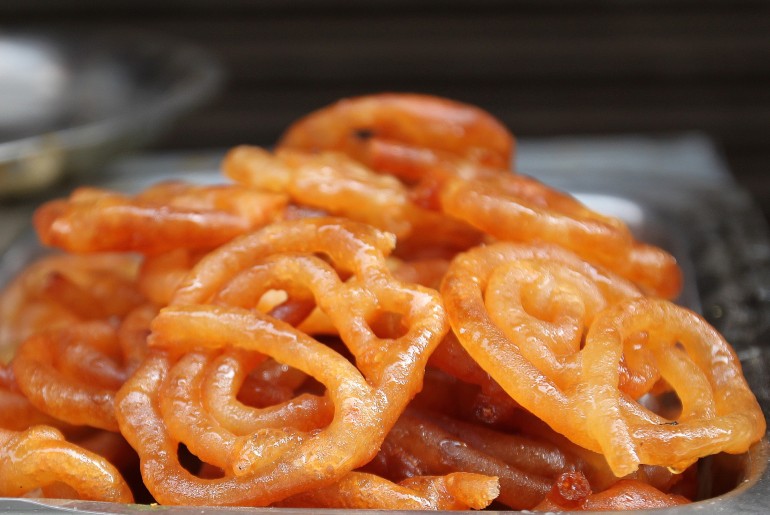 7. Coconut Ladoos
Coconut ladoos are essentially prepared from milk, sugar and coconut shavings. You can also experiment with flavours like paan, saffron, rose, coffee, and pistachio. A platter of colourful ladoos- now that's what happiness looks like!
8. Sandesh
Bengal has given some of the best sweet dishes known to mankind. From rasgullas and rasmalais to payesh and malpua- the list of Bengali sweets is endless. Sandesh is one such popular sweet which can be heartily relished on Rakshabandhan. You can also order some Immunity Sandesh made by Balaram Mullick & Radharaman Mullick in Kolkata.
Also Watch: CT's Best Ep 6 – Top 4 Sweets You Must Try At Mishti Hub In Kolkata
9. Singhar Ji Mithai
Don't be surprised if a Sindhi springs up with gleaming eyes at the mention of singhar ji mithai. A delectable Sindhi dessert indeed, singhar ji mithai literally translates to 'sev ki mithai'. It's essentially a barfi made from unsalted sev, sugar and khoya. Speaking of Sindhi cuisine, check out this simple, amazing recipe to make authentic Sindhi Curry!
10. Shahi Tukda
A day dedicated to the celebration of such a royal bond calls for a royal dessert! Shahi tukda is a sweet dish that surprisingly follows a simple recipe, but is rich in terms of its elements. Fried bread slices coated with chashni are drowned in a thick, lavish blend of milk and nuts, giving the dish an interesting texture and taste. You can also try this easy recipe to make bread rasmalai at home!
Classic or experimental- we hope you liked our pick of sweet treats for the occasion. Happy Rakshabandhan!