The roots of Indian food lies in its ghar ka khaana and street food. While the pandemic has made most of us don our chef's hats and whip up delicious home-cooked meals, the street food side of it has been badly affected. Of late, videos of street vendors from across India asking for help to support their businesses have gone viral. It all started with a video of the owners of Delhi's Baba Da Dhaba. The heartbreaking video of the owners struggling to make ends meet, united the country to create awareness and help the elderly couple. Since then, Kerala's Parvathy Amma and even Faridabad's 86-year-old Bhel Puri wala, Chhanga Lal Baba received lots of love and support from foodies from across India. So, if you're wondering how you can help the street vendors in your neighbours during this pandemic, let's tell you how. Here are 5 ways you can help their business and put a smile on their faces.
1. Eat Or Pack Food From Their Stalls
The taste of freshly made bhel puri, piping hot dosas or crunchy chole-bhature from your neighbourhood street vendor have no match. It undoubtedly tastes heavenly. And moreover it's topped with lots of love and warmth. So, one of the best ways to help street vendors get through these tough times, is to eat at their stalls or even pack some for the road. Street food is really cost effective. Eating from their stalls is one way you can save up on your budget and help them with their business. The coronavirus pandemic is unfortunately here to stay. Wearing masks and using hand sanitizer is the new normal. Do mask-up when visiting their stalls. You can even pack food from there in your own containers to be extra safe. Take the necessary precautions and do eat your favourite street food prepared by your neighbourhood street vendors.
2. Create Awareness About Street Vendors On Social Media And Recommend Them To Your Friends
It's not just important to visit street food vendors that went viral on social media. In fact, it's more important to support those in your own locality. So, if you do have a favourite street food stall that's struggling to make ends meet, create awareness about them on social media. Let your near and dear ones know about their specialities and prices. Encourage people in your city to visit these stalls for their delicious snacks. Show some love and support to them. Unlike big corporations, street food vendors don't have a marketing or PR agency. It's only word of mouth that helps them get customers. So, do play a good samaritan and help your bhel puri bhaiya or dosa aunty!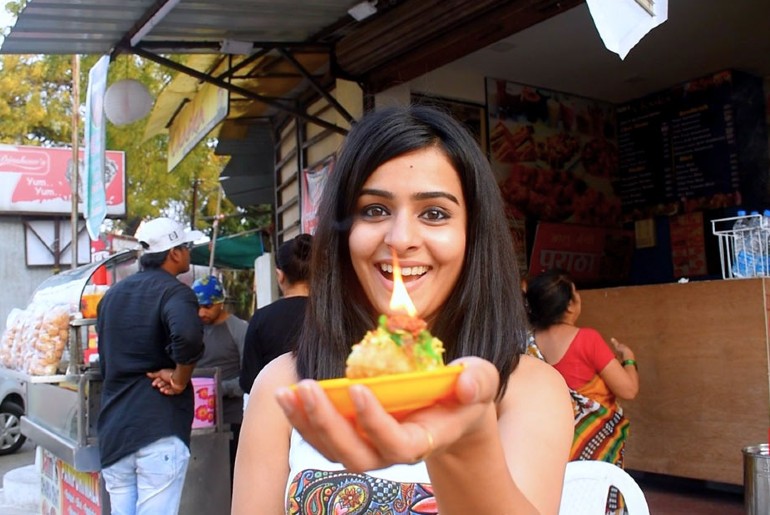 Also Read: 7 Types Of Pani Puri Eaters To Watch Out For
3. Get In Touch With NGOs And Raise Funds
The coronavirus pandemic might have created havoc in our lives. Nevertheless, it's also brought together the best of humanity. People from across India have come together through social media to help the underprivileged. Many NGOs are working in tandem to help street food vendors in our country. A Delhi-based NGO One Rupee Foundation distributed free gloves to street vendors to help them maintain hygiene when preparing food. You too, can locate NGOs and raise funds to help street vendors in your area or donate gloves, masks and hand sanitizer to them. These little gestures shall go a long way.
Also Read: Gorge on Fusion Puchkas And Street Food From Around The World At Kolkata's Puchkaman
4. Choose Street Food From Local Vendors Over Junk Food From Fast Food Chains
Burgers or pizzas at large fast-food chains are definitely attractive. The low-cost, quick service, addictive nature of junk food at fast food chains surely attracts people like magnets. But junk food is junk food right? And during this pandemic, it's not the large restaurants or eateries that suffer the most, it's our street food vendors who often perish. It's imperative that we consciously make a choice to eat street food from local vendors rather than junk food from fast-food chains. Street food is quite similar to fast food. It's quick service, reasonably priced in fact its also a healthier option.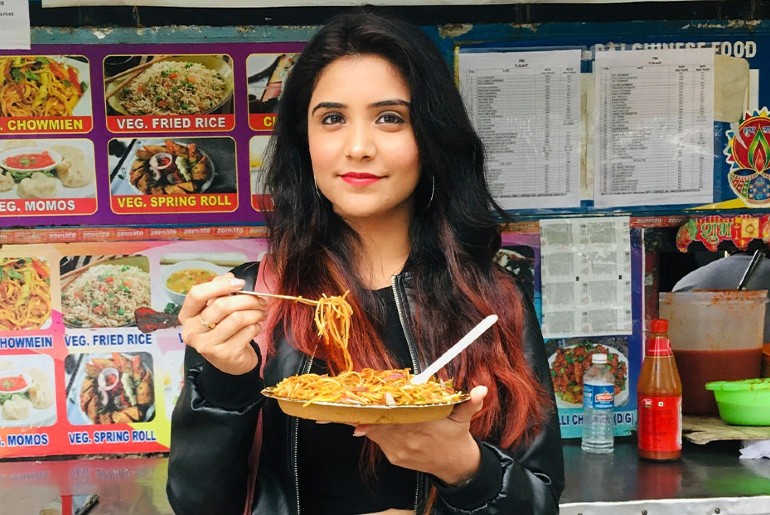 Also Read: Why Virat Kohli Says Street Food of Delhi is Unmatched!
5. Order Street Food From Food Delivery Apps 
Street food vendors in India will soon team up with food delivery apps like Swiggy with the help of the government. So, you can order your favourite Kachori Chaat online and have it delivered to your home in a safe and contactless manner. This way, you can not only support your local street vendors but also devour your favourite snacks in a safe and hygienic manner. So these are some of the ways you can help street vendors in your localities recover from massive losses of the pandemic. Do show them some love and support everyone!