The monsoon season is here! A season where both, the heart and the mind, inexplicably start to feel good. Where the aroma of wet mud fills the air, and the pitter-patter of rain drops sounds like music to the ears. Similarly, the season, with its pleasant and cozy weather, also sees an enormous rise in food cravings. And if you've ever noticed, certain food items which taste great on normal days taste 'out-of-the-freaking-world' when it's pouring.
But alas, with COVID-19 lurking in the corner, the season of romance, lazing around, and good ol' crunchy spicy street food isn't the same anymore. And the thrill of getting rain-drenched to rush to your nearest street vendor to gorge on these delicacies seems like a pretty far-fetched dream now.
10 Amazing Indian Foods We Miss During Monsoons
In this scenario, we decided to pay a little ode to these dishes, all of who make monsoon the season it is. So here's a list of some of the most popular street food items we miss biting into during this beautiful season. And mind you, these are items which one can undoubtedly make at home too, but relishing them outdoors during the monsoon is a different feeling altogether. We're sure you'll agree to that.
1. Kadak Chai
Nothing spells monsoon more evidently than a cup of kadak adrak wali chai. Be it the cutting chai or the kulhad wali chai, the aroma arising from the freshly boiled tea leaves along with the strong smell of ginger make the beverage one of life's most beautiful elixir during in the rains. Also, just to sip in some tea while observing the beauty of nature around you is such a wonderful and calming feeling right? No wonder we miss it so much!
2. Pakodas
There is something irresistible about fried food, especially when its pouring outside, nah? That's why a nice big plate of spicy pakodas with mint chutney makes for the perfect rainy weather accompaniment! Whether its an onion pakoda, moong pakoda, mirchi pakoda or paneer pakoda, all of them taste out of this world when it rains. Also, these pakodas along with some tea make for the most heavenly combination ever.
3. Vada Pav
What's monsoon without a nice steaming hot vada pav right? Imagine biting onto a fresh-out-of-the-pan vada pav while the cold rain drops splash all around you? Such a blissful feeling! On a side note, if you're a Mumbaikar, we're sure you're missing these 12 Street Food Of Mumbai!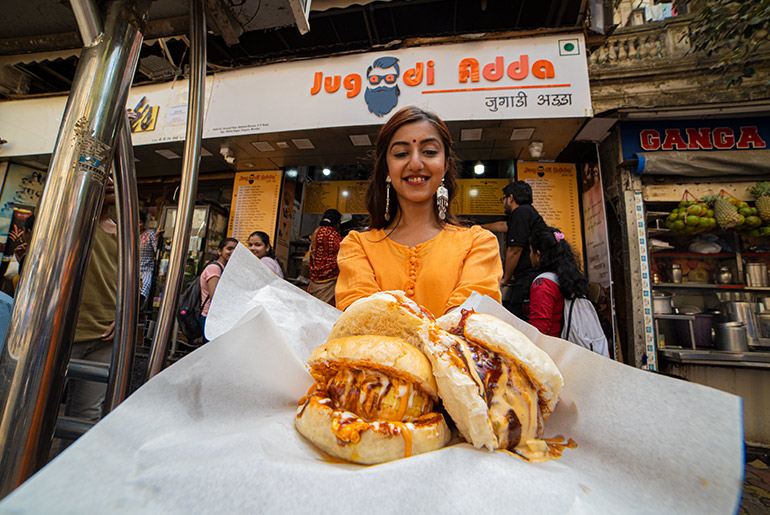 Also Read: #CTCraves For These 10 Desserts In Bangalore
4. Samosa
Just like vada pav, freshly deep fried samosas with teekhi chutney are so tempting during the rains. The crunchy crust combined with the divine aloo filling certainly makes them a monsoon favorite.
5. Steamed Momos
Yes, momos are a favorite at any given point of time! But, unarguably, they're one of the best things to eat during the rains. Whether a plate of veg momos or delicious chicken ones, they taste a 100-fold better in this season. Don't you think so?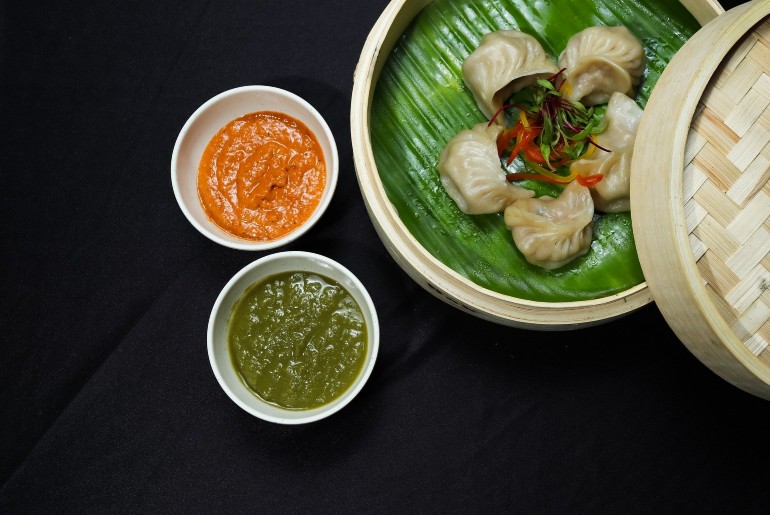 6. Corn
Monsoons are incomplete without getting caught in the rain and biting into some charcoal-roasted bhutta. Sprinkled with loads of lemon juice and spices, the hot tangy flavor of the corn makes for the most warm and comfortable setting during rainy days. And we're sure, you miss this one the most!
7. Chaat
A plate of your favorite chaat on a rainy day is truly a blessing. Pani puri, radga puri, or any kind of chaat for that matter, the tangy and spicy flavors add the perfect drama to rainy, gloomy days.
Also Read: 5 Food And Travel Podcasts You Must Listen To
8. Maggi
While maggi can be enjoyed at home too, we all know the feeling of eating a nice bowl of masala noodles outdoors in the rain. It's such a wholesome feeling, and fulfills your cravings like no other! Soupy or not, there's no right way of eating this rain-wali maggi.
9. Aloo Tikki
One of the most popular street foods in Delhi, they taste a lot more better during the rains. Hot and crispy aloo tikkis along with spicy masalas are the perfect complement to the drizzles. But apart from aloo tikki, here's another list of Delhi Street Foods We Are Missing During The Lockdown.
10. Fried Kachoris
Crunchy fluffly kachoris fresh off the stove, anyone? Well, these aloo and pyaaz-stuffed kachoris are such a pure gastronomical delight during the rains. Something we're missing way too much!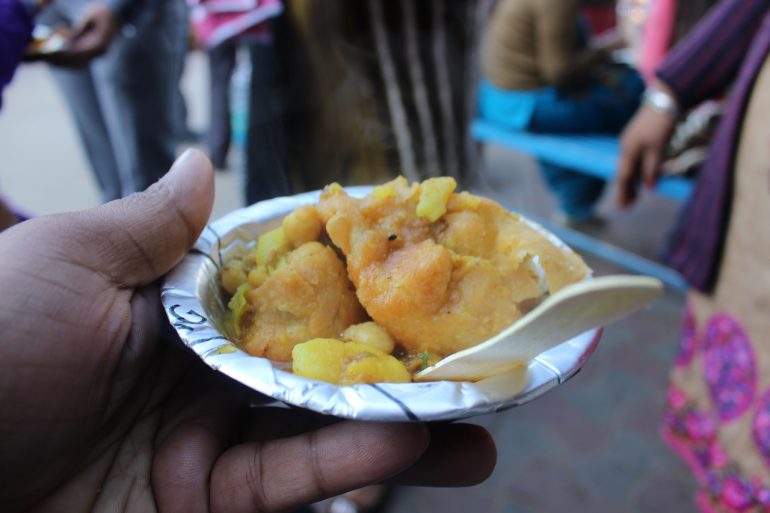 Image Courtesy: Pixabay
So these are our Top 10 monsoon street favorites we so wish we could get our hands on right you. Did your monsoon favorite get on the list? Let us know in the comments below!
Also, if you're from Mumbai and craving those good ol' off the street breakfast items, you must watch this video!
Also Read: #CTCraves: 7 Mumbai Breakfast Dishes We're Missing Now