July will be here soon and there's still no respite from all the sweltering heat hampering all our travel plans. Heck, can't even go out to buy groceries without melting a little. Nights prove no respite either. So what's a human to do? Plan your next holiday! Hit up these July perfect international destinations to keep escape this deathly humidity and also make the most of your holidays. There are beaches and there are mountains, now all you gotta do is pack your bags and set sail. Don't actually set sail though or else by the time you reach any of these places, June will be a goner.
Also Read: 12 Lessons Travelling Has Taught Me
1. Switzerland
The alpine forests, contemporary culture, snow-capped peaks, and picturesque landscapes make this country the far-fetched dream that everyone wants to make come true by traversing the beautiful lengths of it. The quaint towns and villages, fresh farm food cooked to perfection and the picturesque mountains, snow and lakes make for a perfect July destination.
What To Visit: Lake Geneva, Mt Titlis, Rhine Falls, Jungfrau for paragliding, Wooden Chapel Bridge in Lucerne,  Zytglogge Clock Tower in Bern, Zurich city.
What To Eat: Famous local dishes Raclette and Rosti, Swiss chocolates and lots of CHEESE.
Temperature: 16-21 Degree Celcius
Where To Stay: Check out this cool stay option when in Switzerland people where you get to sleep right under the stars! And if you're on a honeymoon, surprise bae with this.
Currency: Swiss Francs wherein 1 Swiss Franc = ₹ 70 approx.
Also Read: Study Shows That Cheese Helps You Live Longer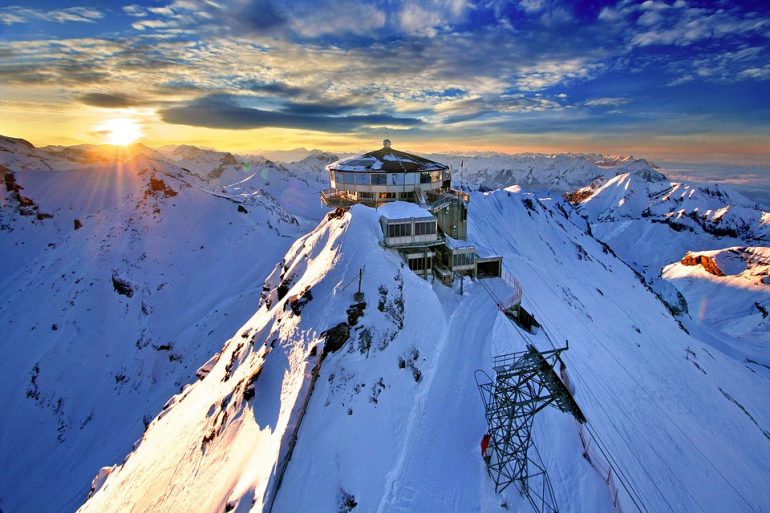 Also Read: 5 Tips To Visit Switzerland On A Budget
2. Croatia
Picturesque af with gothic houses, warm seas, longer days, Croatia in July is perfect. Costs are also low and lesser crowds to deal with too. That's a deal you can't let go of when planning your relaxing summer getaway. Situated on the Adriatic sea coast, this east European country has so much to offer. Islands, beaches, quaint towns, it is one of the most underrated vacation countries in the world. The main city Dubrovnik also has a chill party scene with pubs and cafes lining the streets where you can let loose and have a good time with your buddies.
Also Read: We Travelled To Croatia On A Budget & You Can Too
Also Read: Croatia's Oldest National Park Is Every Traveler's Dream
What to visit: Dubrovnik city, Hvar Island, Island of Vis full of sea caves and Roman ruins, St James Cathedral, Pula's Roman amphitheatre, Cathedral of St Dominius.
What to eat: Crni Rizot which is a black seafood risotto found in EVERY Seafood restaurant in Croatia. It is black due to the presence of Squid ink in it. Also, yes, your mouth, teeth, and lips will turn black when you eat this. Up for the challenge?
Temperature: 16-27 Degrees Celcius
Where to stay: There are some great options in the city of Dubrovnik for stay options, watch this video for a clearer perspective.
Currency: Croatian Kuna. 1 Croatian Kuna = ₹ 11 approx.
3. Japan
Often called the Land of The Rising Sun, Japan is a beautiful country one must visit at any cost. And in July, it becomes an even more fruitful vacation. Rich in culture, heritage, history and food, Japan has so much to offer! And you get lucky in July with the beautiful Cherry Blossom trees in full bloom, painting the streets and the sky a rosy pink hue that will just take your breath away. And there's a bunch of more festivals happening this time of the year that will let you witness the local life up close.
Also Read: https://curlytales.com/5-convincing-reasons-visit-japan/
Also Read: Cherry Blossom Season In Japan!
What to visit: Hokkaido island, Attend rice planting festival in Osaka at the shrine of Sumiyoshi Taisha, Tokyo Sanno festival, Mt Fuji, Arashiyama Bamboo grove in Kyoto, Itsukushima Shrine with the floating gate.
Also Read: Jurassic World Cafe in Japan: Coolest Meals and Longest Queues
What to eat: Japan has become a true culinary destination with all sorts of cuisines available here along with traditional Japanese food like sushi, tempura, ramen famous matcha tea etc.
Also Read: A Hotel In Japan Has Dinosaur Robots Installed At The Reception Desk
Temperature: 18-21 Degrees Celcius
Also Read:  Here's Why You Need To Visit Japan's Wisteria Tunnel
Where to stay: Check out this video for a detailed analysis of the various stay optionsi n Japan and pick the one that suits you best.
Currency: Japanese Yen. 1 Japanese Yen = ₹ 0.64 approx. (!!!!!)
Also Read: 2020 Olympics In Japan To See On-Demand Shooting Stars
4. New Zealand
Land of the Kiwis, both the fruit and the people who live here, this is an insta-worthy place that has something for everyone. Be it adventure sports, luxurious dinner's, culture and heritage of the people here, it's perfect for a July getaway because it is different from all other places! It's winter here in July! Be sure to pack for winters, cosy sweaters and coats. Here what all to do here from our Chief Travelling officer, Kamiya Jani, herself!
Whoa, would YOU dare to jump off the highest cliff in the WORLD?! So much to do and learn in New Zealand people. Not to forget the Hobbiton village for all you Lord of the Rings and The Hobbit fans!
What to visit: Hobbiton village, city of sails Auckland, Majestic Mt Cook, Queenstown and all over New Zealand for adrenaline junkies.
What to eat: Here is a personalised food tour of New Zealand which you can and should definitely try out when you reach here.
Where to stay: Choose The Hermitage for its an array of options and natural, stupendous views of the Great Mount Cook covered in snow. Watch this to know more.
Temperature: 9-14 Degree Celcius
Currency: New Zealand Dollar. 1 New Zealand Dollar = ₹ 45 approx.
Also Read: Meet The Real Life Gandalf Discovering New Zealand One Pic At A Time
5. Canada
The second largest country in the world, Canada is just like home for with a population of about 35 million, 4% of the population is made up of Indians living there. In fact, Canada hosts the highest percentage of Indians in the Western world. We are so strong here that after English and French, Punjabi is the third official language in Canada. You can get here from India in 16 hours flat.
What to visit: Niagara Falls, get a helicopter ride, Hornblower cruise, Niagara white water walk, Zipline ride, CN Tower in Toronto, Brampton the mini Punjab, Notre Dame Basilica in Montreal etc. Here is a video to break it all down for you.
What to eat: Watch this for all the low downs on food in Canada. And be sure to find authentic Punjabi food everywhere in Canada!
Where to stay: Airbnb, luxury hotels, hostels, there is a multitude of options.
Temperature: Avg temperature 19 Degree Celcuis.
Currency: Canadian Dollar. 1 Canadian Dollar = ₹ 50 approx
Also Read: India's Famous Golden Temple Comes To Brampton In Canada
6. Italy 
If you've seen Call Me By Your Name, you already know the haven that is Italy.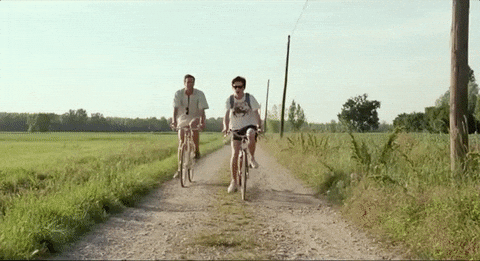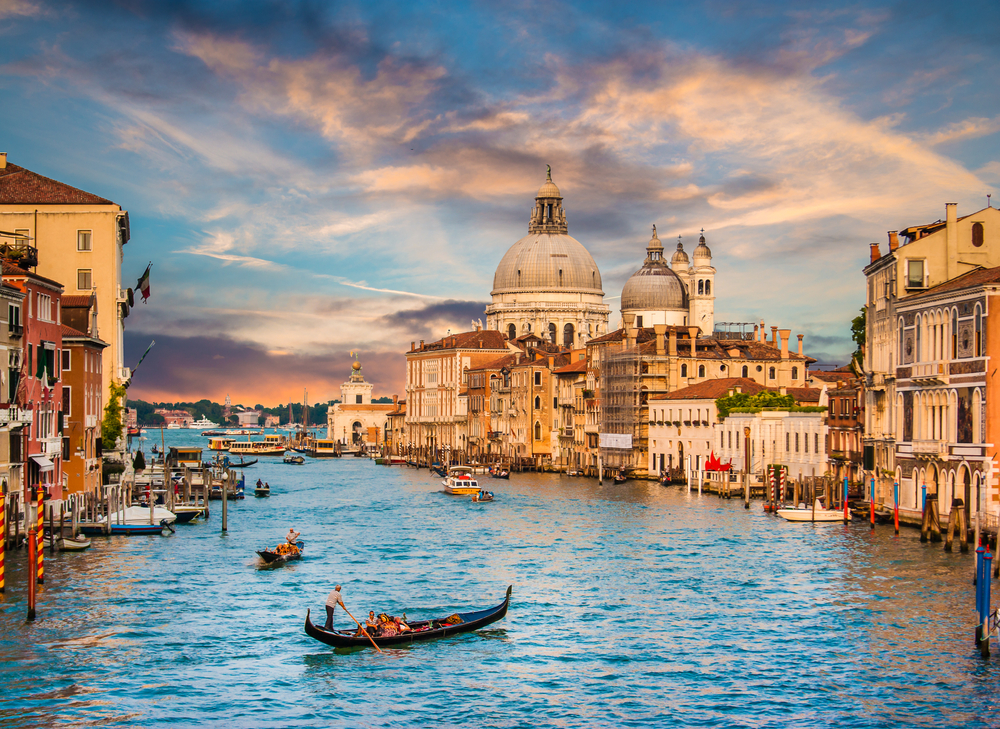 Beautiful, untouched landscapes, breathtaking architecture and hella instagrammable locations. Not to forget, the divine food. Shout out to all the authentic Pasta lovers out there! The country is rich in heritage, art and literature remnants of which you shall find in Rome's Colosseum etc.
Also Read: Italy Bans Snacking On Historic Streets
What to visit: Colosseum in Rome, Milan Cathedral, Naples, Sicily Island, Amalfi coast, Tuscany countryside, Lake Como
Also Read: Peppa Pig Land At Gardaland Theme Park, Italy
What to eat: You're in the land that INVENTED PIZZA people. And also Pasta. Literally, anywhere you will get super cheesy, nicely herbed up, authentic Italian fare. It's a paradise on earth. Here's what else to check out if you are looking for some sure shot dishes to try.
Also Read: This Restaurant In Italy Bagged The World's Best Restaurant In A List Of 50
Where to stay: The Million Donkey Hotel in Naples! It gives you a perfect view of the pristine starlit night sky as your bed can literally be rolled out into a cage suspended from the main wall! No kidding people. Read more here: A Cage Bed At Million Donkey Hotel In Italy
Temperature: 15-26 Degree Celcius
Currency: Euros. 1 Euro = ₹ 80 approx.
7. Finland
Land of ice and lakes and islands, this is a pretty cool country to visit. Home to only 5million population, the country has a vast green expanse and also houses the 4th largest lake in the world, Lake Saimaa. Although most of the time, Finland is covered in snow with temperatures dropping as low as -30 Degree Celsius, July is perfect with nice, pleasant weather. Finland never sees night time! It happens only for about 2 months around the southern areas.
What to visit: The many lakes especially Lake Saimaa, learn about the Sami people, Husy Park, Santa Claus Holiday house, Lapland, National parks etc.
What to eat: The strange to us seasons of Finland is actually a secret to the marvellous food the produce every year. This leads to tastier dishes the most popular being cabbage pork rice rolls, pastry rice, fish dishes etc. Find out more about the produce here:
Where to stay: For the solo female travellers or the girl gang, there is an island retreat called SuperShe. Aint that perfect? Read more here: The All-Women Retreat In Finland Is Now Accepting Reservations
And if you are visiting in up to mid-April for the spectacular Northern Lights, you can stay here and catch them in all their glory. Read more here:  These Mobile Hotel Rooms On Sleds In Finland Help You Watch The Northern Lights
Temperature: 9-19 Degrees Celsius
Currency: Euros. 1 Euro =  ₹ 80 approx.
8. Greece
You all must have come across some blue and white incorporated architecture that is an inspiration from Greece. Well, why not go see the real thing? Greece is home to so much historical significance and ancient monuments and myths. Strolling n the pretty streets is goals max.

What to visit: Parthenon in Athens, the historical town of Crete, beaches in Santorini in Mykonos, Knossos the oldest city in all of Europe etc. Watch this to know more:
Also Read: 5 Reasons You Must Visit Mykonos In Greece
What to eat: Traditional Greek coffee, yoghurt, cured meats, bread, etc. Watch this to get a better sense of the flavours and variety:
Where to stay: There is plenty of options but people generally go for Mykonos, Santorini for a cosy stay and near to the beaches as well. Here are some options:
Temperature: 20-28 Degree Celsius
Currency: Euro. 1 Euro= ₹ 80 approx.
9. Mauritius
For all those who prefer beaches over the mountains, this is your place people!
Also Read: The Beaches I Fell In Love With In Mauritius
This tropical land has a lot of green cover as well along with the white sand beaches and crystal clear waters. So get yourself here among the many other locals who more often than not have Indian roots. It's perfect to take kids as well!
What to visit: underwater sports at the beaches, watch whales,  Chamerell waterfall, 7 coloured Earth, Blue Bay marine park, tea plantations, Tamarin Bay etc. Watch Kamiya Jani make her way in Mauritius here:
What to eat: Decadent seafood is the word.
Also Read: Eat At These Hand Picked Best Restaurants of Mauritius
Where to stay: Pick from these great options oh hotels and budget options as well to make your stay here memorable.
Temperature: 23-27 Degree Celsuis
Currency: Mauritian Rupee. 1 Mauritian Rupee = 2 Indian Rupee approx.
Also Read: Watch The Whales From Up & Close In Mauritius
10. Malaysia
This is the best place for nature lovers with a plethora of flora and fauna and wild animals like the Malaysian tiger. The beaches are pristine, the nightlife is rocking and food includes fresh produce and delicious seafood dishes you will never forget.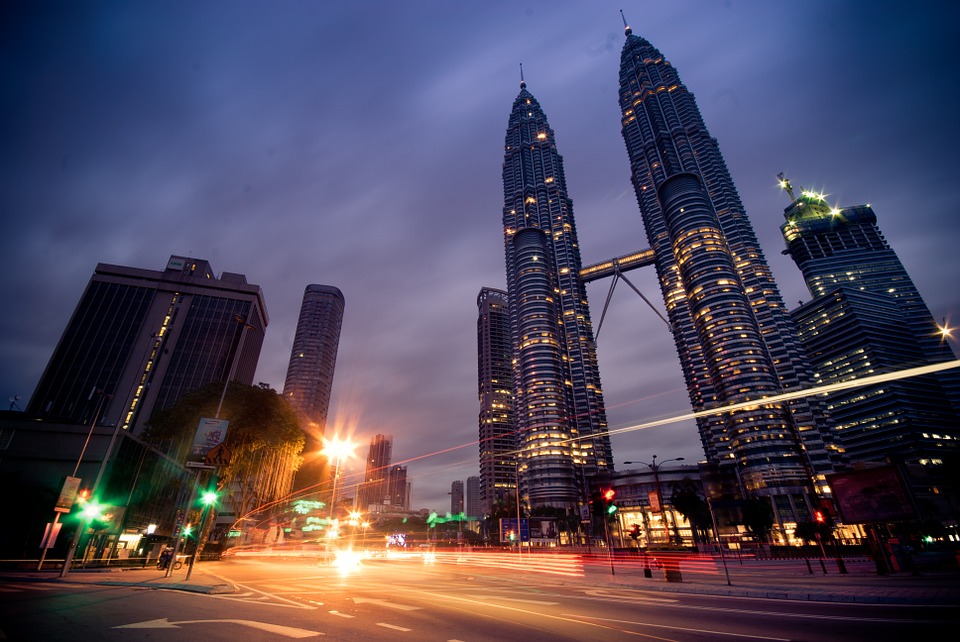 What to visit: Kuala Lumpur, Pulau Perhentian Besar,  Pulau Perhentian Kecil, water-based activities like diving and snorkelling etc.
What to eat: Lots and lots of spicy street food and seafood to indulge in. Watch this guide to get the best of Malaysian cuisine.
Where to stay: You can get really cheap accommodations without sacrificing on luxury!
Temperature: 23-32 Degree Celsius
Currency: Ringgit. 1 Malaysian Ringgit = ₹ 17 approx.
Also Read: Malaysia To Waiver Visa Fees For Indians Till Dec 2019
Where are you heading for your July vacation?